Split tourism of high class just got extraordinary reinforcement in it's offer- hotel Ambasador, designed as link that connects urbanity of big city and untouched beauty of dalmatian islands.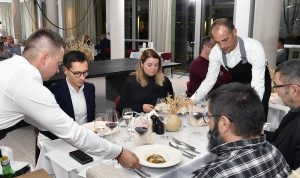 Ambasador hotel offers more than any other hotel in closer environment: project of Nora Roja, Nena Kezić and Emil Šverk is categorized as 5*, with 101 room ( including 3 apartments ) from which every rooms offers city and port view. Located in Western coast it connects Riva and Diocletian Palace from one side and ACI marina, most beautiful city beaches and wooded Marjan on the other side. With it's luxury but decent and, above all, comfortable decoration, it invites relaxation and permeation with the spirit of Split, as the heart of the Mediterranean lifestyle. Hotel is owned by german businessman Klaus Alex Birkenstock, owner of shoe empire "Birkenstock".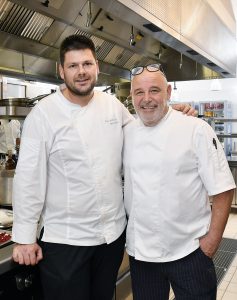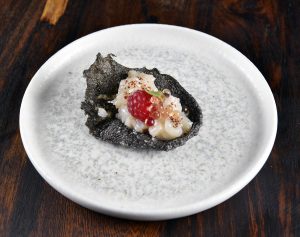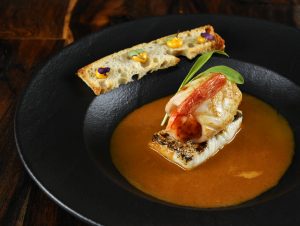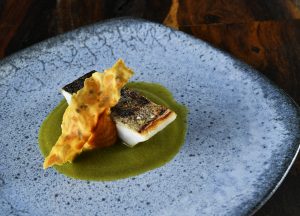 Within the hotel is the Méditerranée restaurant with a total of 210 seats, which, under the leadership of chef Ivica Katić, will offer the best of Mediterranean cuisine – from Lebanon to Gibraltar, with the use of local organic ingredients from local OPGs and small producers as a guarantee of product quality.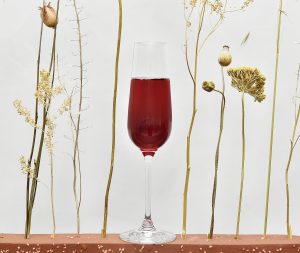 Méditeranée restaurant started it's concepts open to the public with it's first wine dinner since the opening of the hotel with the iconic Burgundy winery Albert Bichot. Albert Bichot is  family owned, founded in 183. and owns 6 wineries in Burgundy (Domaine Long-Depaquit – (Chablis), Domaine du Clos – Frantin (Nuits Saint-Georges), Château Gris (Nuits Saint-Georges), Domaine du Pavillon (Pommerol), Domaine Adélie (Mercurey), Domaine de Rochegrès (Moulin-à-Vent) and more than 100 hectares of vineyards. Gala dinner, with the guest chef of Split restaurant Dvor, Hrvoje Zirojević, presented the winery to a full restaurant mostly filled with young audience, 7 wines from their portoli. For us, this very modern execution of Mediterranean cuisine was impeccable. Duo Katić – Zirojević prepared the dinner for the last two weeks precisely due to complexity of the winery's wines. The presentation of Albert Bichot wines, which also marked official opening of the hotel was  held in the organization of MP marketing agency owned by Morana Petričević, was led by the eloquent export manager Maxime Mikhailitchenko. The dinner started with a welcome drink, Crémant de Bourgogne Brut sparkling wine paired with Katić's amose bouche tartar capesante and raspberry dish. Chablis followed, very fresh, crispy, rich in aromas of green apple and citrus. It was the combination of Chablis with tuna and goose liver that showed that a complex and starter dish in another dimension, emphasizing it's every taste of citrus aromas and minerality. The guests then tried the very interesting wine Mr No Sulfite, Beaujolais villages 2021, a very interesting light red wine rich in blueberry and berry aromas, intense ruby colour, silky tannins. Gamay in it's very interesting sulfate free adventure from organic wineyards.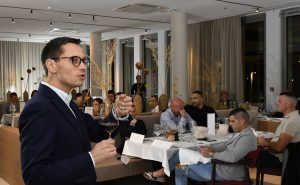 The most exciting combination of the evening was dry aged sea bass combined with Chablis Grand Cru Les Vaudésir 2020. The hotel itself, under the leadership of Chef Katić, is very proud of aging sea bass fillets for 7-15 days as part of its daily offer. The dish combined with Chablis left an impression of an intertwining of flavors, minerality and creaminess.The guests were most impressed by the beautiful Pinot noir from 2018 Nuits Saint Georges 1er cru from the Monopolist vineyard, a truly impressive, elegant wine with fruity aromas of black fruit, a delicate floral nose and a wonderful structure and beautifully integrated barrel wood. In pairing with Zirojević dish, deer in prosecco, rosemary and prosciutto sauce, he left the audience speechless, a truly flawless pairing. The dinner ended with a cocktail made from Crème De Cassis De Dijon liqueur and Crémant de Bourgogne Pure sparkling wine, blanc de blanc served with a dessert signed by the pastry team of the Ambassador Hotel. Distributer for Albert Bichot wines in Croatia is Vino Like from Split.