Over 150 lecturers and panelists, five parallel halls, the first Weekend Masterclass at the Grand Park Hotel Rovinj and three days of rich festival content will mark the 12th edition of the largest communication festival in the region. Over 5000 participants from all countries of the region are expected to attend the Weekend Media Festival in Rovinj from September 19th to September 22nd, under general sponsorship by Adris Grupa.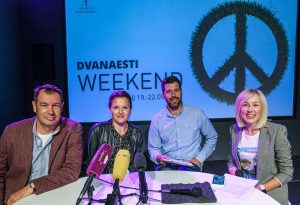 The festival will kick off with the legendary leader of Tag Heuer and Hublot, Jean-Claude Biver, who will hold a Weekend Masterclass lecture at the most prestigious Croatian hotel, the Grand Park Hotel Rovinj, on Thursday, September 19th, and discover the secrets of running luxury brands.
The most prominent people of the Balkans music scene – Severina, Tonči Huljić, Stefan Đurić Rasta and Relja Milanković Reksona – will discuss the skyrocketing popularity of new music genres and the impact digital platforms have on music trends at the panel Who`s singin` over there? – A new wave of music trends.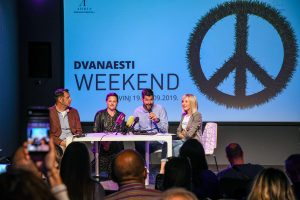 A panel discussion called All the President's Men, will bring together the leading journalists and PR experts, who will discuss how our politicians communicate. Prior to the panel, an independent Ipsos poll will reveal the best political PR selected by journalists who cover the Government and institutions. Political communication failures will also be discussed during the Sex, Lies and Real Estate panel, and editors of some of the largest media houses will discuss why the trust in the media is falling and what are the consequences for society.
Weekend Media Festival will also cover several current topics that characterize the business environment in the region. How to retain the best employees in a frantic time when everyone wants to leave the country is just one topic that gets so much attention. The introduction to the panel, which will bring together leading HR experts, will be a research presentation on the best practices of Croatian companies that have successfully resisted chronic employee shortages, conducted exclusively by Hendal for Weekend Media Festival.
One of the topics covering the TV market, A Brave New World: How Will the TV World Transform? Will feature leading players who will express their views on where the regional TV and content ecosystem is headed. Weekend will also address why global TV production houses are increasingly choosing the region to shoot their iconic series and movies, and what we need to do to make it a serious business?
A series of lectures and discussions will be devoted to digital topics, one of which being a panel discussion on artificial intelligence, and we wonder if it poses a threat to the life we are used to today. A lecture on how the evolution of tourism opened up numerous opportunities for marketing and communication professionals will be delivered by renowned Spanish expert Eulogio Bordas.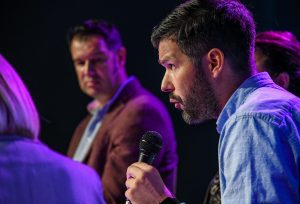 Weekend Media Festival Program Director Nikola Vrdoljak noted: "This year's Weekend will bring together the most relevant experts of the region and discuss the events that marked the year behind us and the trends we expect in the coming period. This year is dominated by topics from the TV business, content production, journalism, as well as a range of current business topics that communication and business professionals in all countries of the region encounter in various forms. Several foreign experts will share the knowledge and practices of the most developed countries in Europe and America. "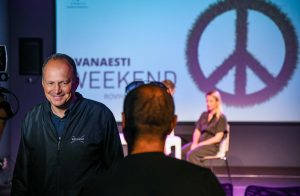 Speakers Not to Miss
Speakers arriving in Rovinj are headed by Sara Fischer of Axios, who will tell why US President Trump starts his day with a tweet calling out her media outlet and how she managed to make her newsletter a daily read of media professionals around the world. Sarah Marshal of Vogue will explain how this legendary magazine has managed to transform itself and how it builds an audience through a deeper understanding of their needs. Rena Effendi, an award-winning photographer for the National Geographic who has built her career on inspirational stories about the lives of everyday people around the world through her photo lens, will also be joining us.
Ranko Rajović will talk about raising children in the digital age in his lecture "Children and the Digital Age: How Gaming Can Develop a Child`s IQ powered by Huawei", and Pete Radovich, winner of 37 Emmys, will share his experiences of working under pressure and explain how he copes with everyday stressful situations.
Weekend will also host global marketing leaders like Jorg Riommi of Publicis Group and AJ Coyne of BBDO Australia. In addition to the lectures and panels at the Weekend, participants can also look forward to numerous workshops, among which we can highlight how to take a great picture with a mobile phone and how a formatted radio works.
"Along with great lectures and panels, Weekend Media Festival is known as a venue for the best parties where we celebrate the end of summer. A number of performers this year are led by Let3, Discobayagi, Electric Orgasm and Pilots. Along with them, the strongest DJ forces from Croatia and the region will perform on parallel stages, "said Tomo Ricov, Weekend Media Festival Director.
This year's Weekend will also mark a special panel discussion and party program which will present Rijeka 2020, a city that will bear the title of European Capital of Culture next year. Irena Kregar Šegota, Director of Partnerships and Communications at the European Capital of Culture project, Rijeka 2020 presented what she expects of the Weekend participants.
The Weekend location will also offer many new features this year: from various exhibitions, book presentations to a specially designed Kids Corner and yoga classes at the Monte Mulini Beach. The Weekend has been thinking green for years, so this year all plastic cups are replaced by specially designed reusable cups. We are also looking forward to the BalCannes Revue of the best creative works from across the region, as well as SoMo Borac, which will award the best digital works for a record 130 entries this year.
Source: WMF