The 64th general conference of the IAEA (International Atomic Energy Agency) took place in Vienna from September 21 to 25, this time a little different than in previous years due to the coronary virus pandemic.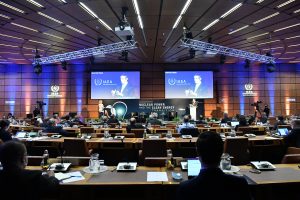 Photo: Dean Calma / IAEO
To a lesser extent and taking all precautionary measures in the fight against COVID-19, the IAEA conference took place in the Vienna International Center this year. Important nuclear science and non-proliferation issues were on the international agenda this year when representatives from over 140 countries came together for the IAEA's annual meeting. In his opening speech, General Manager Rafael Mariano Grossi spoke about the nuclear safeguards that have been implemented this year despite the COVID-19 pandemic.
"We didn't expect to inspect hundreds of nuclear facilities around the world, in a world that was closed, where planes couldn't land and we couldn't take off to get there. The whole thing to ensure that nuclear material is not used for prohibited purposes – but we did it" – said General Director Grossi.
General conference usually hosts thousands of participants and around 70 side events. However, this year it was scaled back to meet pandemic safety restrictions. Delegates voted on key resolutions to further strengthen the IAEA's work in the fields of nuclear science and technology, safety, protective measures and technical cooperation.
All of the more than 30 side events were virtual or hybrid, with agency experts preparing videos, recording speeches and virtual tours of IAEA laboratories. One virtual event celebrated ten years of the Nuclear Law Institute, which trains legal experts from around the world to draft nuclear laws, and another discussed the fight for nuclear safety at the national, regional and global levels.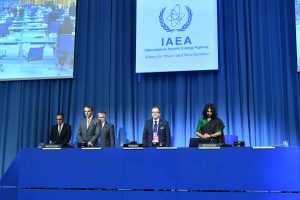 The main side event was the two day scientific forum focusing on innovative nuclear energy to support the transition to clean energy. In addition, a new initiative has been launched to strengthen countries' accounting and control over their nuclear materials, while facilitating the IAEA's work on nuclear review.
Participants also discussed the IAEA's strong support in responding to COVID-19 and ways to tackle future zoonotic pandemics through the agency's ZODIAC initiative.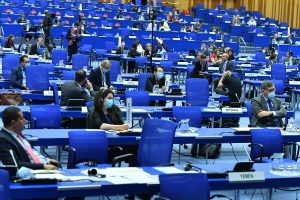 The author: Svetlana Nenadovic-Glusac