As a community helping international families living in Croatia we created a social platform which enables them to tap into a big network of information from finding their new homes to dealing with everyday challenges of living in a foreign country.
The International Women's Club Zagreb (IWCZ) is an organization with the long tradition, but its secret of longevity lies in being new and different every day and making each event memorable for its members. Managing a club which gathers women from around the globe requires the management and the members to nurture a culture of tolerance, multiculturalist approach and openness to the members' needs. While charity events are the most important part of the Club's activities, new members are also forming new kinds of networking. Hence, IWCZ has recently added a business programme to its activities in response to the needs of professional women expatriates.
Akuoma Helen Boromisa, President of the International Women's Club Zagreb and a businesswoman herself, talks with pride about the organization, which was and still is the first address to which women expats turn to during their stay in Croatia. "We offer great social support to our members and their families", says Ms Boromisa.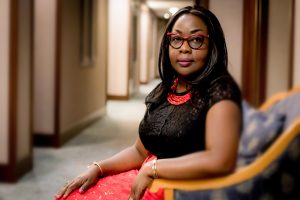 1.This year, you are celebrating 25 years of IWCZ.  Which events did you organize in celebration of the anniversary?
On 11th May, we celebrated the 25th anniversary of International Women's Club Zagreb (IWCZ) with a fabulous Gala Ball at the Crystal Ballroom of the Westin Hotel.
Considering that we are a very renowned social club with members from 63 countries, the Gala Ball, as expected, was colorful with spectacular ambience. Awards were given to the members who have been in the club for over 20 years. Also, a special award was presented to the members with outstanding and dedicated contribution to the IWCZ. Following the decision by the club's General Assembly, which comprises of 250 women, the Ladies were this year's award recipient.
The popular Croatian opera singer, Antonella Malis sang a special repertoire on the occasion to much delight of the audience. The atmosphere was kickstarted by Jan Tominic, a young sax player from the Ferdo Livadic Music School in Samobor. He is nominated to represent Croatia at this year's Eurovision classical music competition in Edinburgh.
The event's programme was deliberately designed to make each member feel special and appreciated for just being a part of the club, and, I have to say, it turned out perfectly. That was a night to remember as we celebrated friendship without boundaries.
2.What does the organization such as the International Women's Club Zagreb offer to foreign women living in the city?
I like to say that IWCZ is a nucleus for social networking for foreing women living in Croatia. We have become a community helping international families living in Croatia by creating a social platform which enables them to tap into a big network of information – from finding their new homes, schools for kids, Medicare, business opportunities, special foods and products to discovering the local culture and generally, dealing with everyday challenges of living in a foreign country. IWCZ offers a great social support to its members and their families.
3.How did the IWCZ programme evolve over the years, and what are your priorities today?
IWCZ was launched in 1993 primarily as a charitable group to cater to the needs that were prevalent in the local communities across Croatia at the time. Over the years, IWCZ has evolved and has incorporated a social aspect to cater to social needs of its members and make their stay in Croatia a memorable one. The quest for women empowerment globally has given rise to more women heading international businesses and diplomatic missions abroad. IWCZ has recently added a business programme to its activity in response to the needs of the professional women expatriates.
However, IWCZ's utmost priority is charity work. Our popular Christmas bazaar remains our biggest event each year. We have raised over 6 million kunas, with the full amount distributed to charitable organizations across Croatia. On top of that, we have at least three charity events per month. Our charities are focused on women, children, the sick and the elderly.
Currently, we are preparing for IWCZ's next Christmas Bazaar, which is coming up in the first week of December. We would like to invite general public to this event as it offers a rare opportunity to interact with the ambassadors and hear first-hand accounts of their country and cultures, as well as experience a 5-hour global culinary journey presented at each of the country's booths.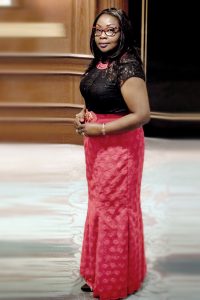 4.A club year lasts from September to June. Looking back, how successful was the previous period for IWCZ?
I can confidently say that the 2017-2018 club year, which officially ends on 30th June, is a big success. We have set a new record in the number of members, as well as a higher number of different nationals and diplomats as our members. However, the most important achievement is our cultural exchange initiative where we play hosts to ambassadors at our general meetings. The ambassadors are given the opportunity to present to us their countries and cultures, and draw a parallel with Croatian culture where possible. Sometimes, we incorporate fashion shows into these general meetings, where IWCZ members model traditional clothing from the country of the guest ambassador.
5.Bearing in mind that you have over 258 members from over 60 nations how challenging is to develop activities which will cater to the interests, habits and time schedule of all members?
It is impossible to satisfy everyone's taste and needs in one go, therefore we strive to diversify our activities. Our activity coordinators work very hard to create programmes that will attract a wider interest. Also, our members can introduce and with the Board's approval, lead a weekly activity of a specific interest group. That way every member can find an activity of interest or introduce one, and in doing so, we are able to satisfy even the smallest interest groups. We are very aware and sensitive to the multicultural aspect of our membership, and therefore take due diligence to steer clear of political issues.
6.You have the Master of Business Administration from the University of Wales, United Kingdom, B.Sc. in Biochemistry, Diploma in Computer Science, and other certifications, which make you more than qualified for the prominent position of the President of the International Women's Club Zagreb. How much has your business experience helped you in managing the Club activities?
My business experience in multicultural environment has definitely come in very handy in presiding over the IWCZ Board. Coupled with my multidisciplinary qualifications, I am able to comfortably function in a wider spectrum. In a dynamic, multicultural organization such as IWCZ, it is very important that the President is well informed in order to be able to relate to diverse stakeholders – local communities, governmental institutions, diplomatic institutions and of course, the members. Since IWCZ is a fully registered non-profit organization, the President owes it to the club to see that its affairs are conducted in a professional manner despite the fact that the board positions are voluntary.
7.The club's aim is to make the members' stay in Croatia a memorable and enriching experience. What were, so far, the most moving experiences from the perspective of your members?
As the President, it is my responsibility to ensure that every event is a memorable one for all the participants. So, each day we create pockets of memorable moments through our activities and programmes. For example, when we visit beneficiaries of our charity work to see how they have put our donation to use, getting to see how much difference we make in the life of our beneficiaries are memories that stay forever with us. I would also say that the Silver Jubilee Gala Ball was a memorable one based on the feedback I received. For that one evening, we got together with families and friends to celebrate and honour one