Since the beginning of 2018., as the new general director of BAT for Adria region took Antal Bekefi, former general manager of BAT in France. Former General Director of the Adria region, Ram Addanki, is heading for a new, higher regional position within the BAT system. Bekefi has been playing important positions within BAT for 20 years.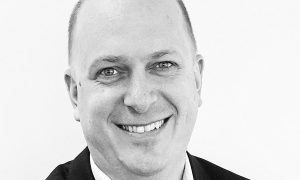 Source: Licensed Photography / Author: BAT
He started his career in Hungary and continued in Switzerland, Poland and France, and in the last two countries he was the market leader. Adria region has expanded the number of markets to be managed since October, with Slovenia, Croatia and Bosnia and Herzegovina more than five markets: Serbia, Montenegro, Macedonia, Albania and Kosovo. Adria region now, together with the markets of Bulgaria and Romania, becomes part of the new BAT organization in South and Central Europe (SCEA).
BAT has announced that only in Croatia this year will invest 40m euros in business from which nearly 80% of total production is exported, and the plan is to increase it to over 90%, with the increase in production. BAT currently employs 1650 workers in its operations in Croatia.