On September the 10th, Bornstein Wine Bar and Shop organized dinner with largest Croatian producer of wines, Belje winery.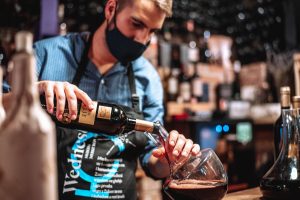 Bornstein Wine Bar & Shop, who is celebrating 30 years this year , originally planned a big celebration for their birthday . Due to Covid restrictions, instead of having big celebration they decided to organize a series of wine dinners with Croatian winemakers.
This dinner was special to the owners Ivan and Doris Srpek, as it was only archive wine tasting dinner this year in Croatia. It is not very often that, a winery shares it's archived wines with the public, as it is mostly sold to private buyers at auctions.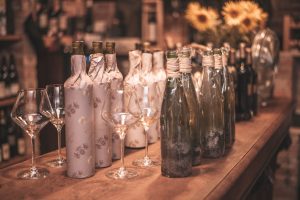 Bornstein is the proud owner of some of the oldest wines available, 1959, Graševina from Belje. The Enologist Marijana Nedoklan, took guests on the journey through history of this 500 years old winery, production and future plans.
With Graševina as the most important grape variety of the region, it was only natural that the winery showed the evolution of it's flagship wine.
It's extraordinary quality is connected with the specific characteristics of Baranja terroir and the special care that the vineyards receive. After welcoming their guests with fresh Graševina, Marijana started the official dinner with the 2006 Graševina.
The Wine was in perfect condition, 2006 vintage is the only year, that all of Belje wines were qualified as "top notch" by the local wine institute. 1989′ vintage was named in Bordeaux as " vintage of the century " while some years after in Novi Sad, Belje '89 Graševina was named champion in wine competition winning the gold medal.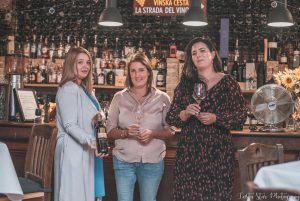 It is truly impresive showing evolution, from nutty flavours, orange peel, fruitness, honey, cinnamon … reminded us of Christmas time.
Other varieties that winery Belje cultivates, such as Chardonnay, Merlot, Cabernet Sauvignon, Blue Frankish and Pinot Noir, regularly  wining gold medals at prestigious wine competitions.
Also presented was the 2006 Chardonnay which reminded us of Chablis from France.
Following this great selection of white wines were two reds, the 2012 Frankovka and the 2009 Cabernet Sauvignon which showed us the potential for ageing of their red wines.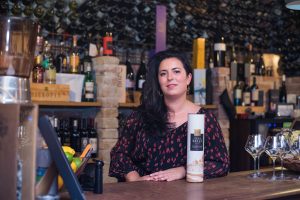 Text: Morana Petričević