The summit of the Central European Initiative (CEI),to be held in Zagreb on December 3-4, is the culmination of Croatia's diplomatic efforts this year, Foreign and European Affairs Minister Marija Pejčinović Burić said on Sunday, ahead of a meeting of six prime ministers and other high-ranking officials focusing on security and economy. The summit, which is the final event of Croatia's Central European Initiative presidency, will start with a dinner on Monday and last throughout Tuesday, when a business forum will be held.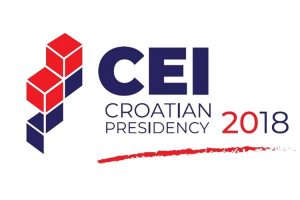 Pejčinović Burić told the public broadcaster HRT that six prime ministers and other high-ranking officials had confirmed their attendance.
The Central European Initiative was formed some 30 years ago with the aim of helping countries in the region draw closer to the EU, and of CEI's 18 current members, ten are in the EU, five are on the path to become EU members and three are members of the Eastern Partnership.
The prime ministers of two attending countries – Albania and Hungary – will conduct working visits during the summit. Croatia and Albania will sign a strategic partnership statement, Pejčinović Burić said.
In the focus of the summit is the visit of Prime Minister Viktor Orban of Hungary, a country with which Croatia has several outstanding issues, including Budapest's refusal to hand over MOL oil company CEO Zsolt Hernadi, for whose arrest Croatia has issued a warrant on the charges that he gave former Croatian Prime Minister Ivo Sanader of the Croatian Democratic Union (HDZ) a bribe in exchange for Croatia ceding management rights in the Croatian oil company INA to MOL.
Pejčinović Burić said that Croatia and Hungary had excellent relations in a number of areas and cooperated well in the implementation of the Schengen regime as well as that "it is time we sat down at the summit and agreed on how to proceed."
Progress in relations between the two countries has already happened, she said, recalling that Hungary had lifted its blockade of Croatia's OECD membership bid. "We believe that that is an important step and an indicator of good will," she said.
There are some outstanding issues in relations with Hungary, which is a foreign trade partner to Croatia, but Prime Ministers Andrej Plenković and Viktor Orban will have an opportunity to discuss them on Monday, said Pejčinović Burić.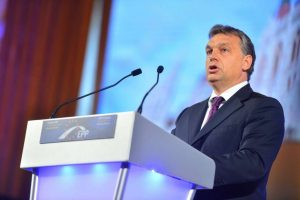 Even though the central topics of the summit are security, economy and progress, other topics will be discussed as well, including EU membership aspirations, she said.
As for the business forum to be held on Tuesday, the minister said that it had become a usual event, "introduced by Croatia, during its first presidency 20 years ago." "This year's summit focuses on economy," she said.
The minister also spoke of Croatia's preparations for the chairmanship of the EU in 2020.
At the Zagreb summit, Italy takes over the presidency of the CEI from Croatia.
The CEI was established in Budapest in 1989, and its current members are Albania, Austria, Belarus, Bosnia and Herzegovina, Bulgaria, Croatia, the Czech Republic, Italy, Hungary, Macedonia, Montenegro, Moldova, Poland, Romania, Slovakia, Slovenia, Serbia, and Ukraine.
The CEI secretariat is located in Trieste.