Transformation of the Croatian economy through the National Recovery and Resilience Plan 2021-2026 was the main topic of the business conference "The Economist: The World in 2022", which gathered today in Zagreb's Lauba numerous Croatian entrepreneurs, diplomatic representatives and representatives of the Government of the Republic of Croatia and the Croatian media.
Croatian Prime Minister Andrej Plenković  said that in turbulent times for state stability, it is crucial to have a stable and peaceful leadership, not demagogues who look only at their own interests. and resilience.
Diplomatic and business panels were held at the conference: International agreements today and tomorrow: security or a dead letter,  and Transforming the business from the user's perspective. Speakers were the Ambassadors of Great Britain, France, Ireland and the Head of the European Commission Representation in Croatia, while the business panel was attended by Sabina Škrtić (Enna Group), Hrvoje Glavaš (INA), Adrian Ježina (Telemach Croatia), Gordan Kolak (Končar), Mirna Marović (President of the Croatian Private Equity and Venture Capital Association – CVCA)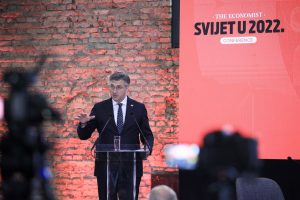 This is the third Croatian edition of the business conference in a row, at which the magazine of the same name "The Economist: The World in 2022" was presented.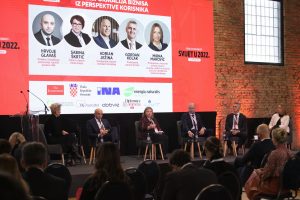 In a specialized annual  edition  read by almost 3 million people in 90 countries, the best authors and editors anticipate key events and trends in the world of business and politics, and the edition itself has the status of required literature for decision makers in planning next year. This year's magazine predicted the 10 most important trends in 2022, including the final transition of the coronavirus pandemic to an endemic thanks to the development of vaccines and drugs, the development of space tourism, positioning cryptocurrencies in official financial flows and redefining the future.
The licensee for "The Economist: World Ahead" for Southeast Europe has  the company Color Media Communications from Novi Sad, and the Croatian partner in charge of production of a magazine in the Croatian language and for the organization of a conference in Croatia is a company Livit, former Minister of Economy Ivan Vrdoljak.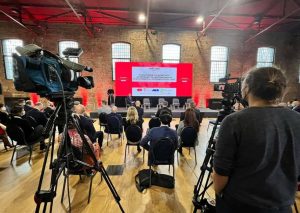 "Every decision-maker in the business world will benefit from this magazine, because almost every article in the magazine has some valuable information that can be used to better position our companies in certain markets or industries," said Livita director Ivan Vrdoljak.
Boban Spasojević, director of the CMC for Croatia, says that the localized edition of the magazine aims to show, on the one hand, where the countries are individually and where the world is in total.
"In the countries of the region, we will agree, it is necessary to set the standards of developed countries so that we know what our priorities should be if we want to join that society," Spasojevic said.