The Croatian National Tourist Board, in cooperation with the Slovenian Tourist Organization and with the financial support of the European Tourist Board, organizes two business workshops titled "Experience Croatia, Feel Slovenia" in China.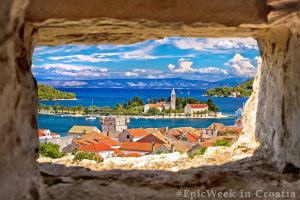 The workshops are intended for representatives of Chinese tour operators and agencies. The first workshop was held on Tuesday in Beijing, while the other will be held on Thursday, March 28 in Shanghai.
"We are pleased to have Ctrip, the largest Chinese online agency at this year's workshops, and one of the largest in the world. There is also the presence of Qunar, the leading Chinese travel search engine as well as the Mafengwo and Qyer platform, the largest Chinese online platform through which young Chinese share their impressions of travel through photos, video clips and notes, which certainly contributes to strengthening awareness of the destination's image," said Franka Gulin, the director of the HTZ Representative Office in China, who added that Croatia's excellent position was also confirmed by the great interest of the Chinese media that followed the workshop, including China Media Group, China Daily, CCTV, Lonely Planet China, Sina Travel, Sina Fashion and others.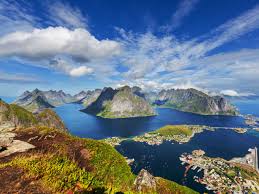 In addition to the workshop, there is also a rich supplementary program, which includes a special light show and the delineation of six Croatian tourist destinations and locations including Zagreb, Dubrovnik, Opatija, Pula, Kornati, and NP Plitvice Lakes. For the Chinese participants, they prepared a prize game with two wagers per workshop, including a return ticket and overnight stays in Zagreb, Dubrovnik, and Šibenik, as well as tickets for NP Plitvice Lakes.
Twelve Croatian entities participated in Beijing, while 11 of them will be present at the Shanghai workshop, including the Dubrovnik-Neretva, Lika-Senj, and Šibenik-Knin County tourist boards, as well as Northern Sunshine Farms d.o.o., Amathus Travel, Greatline, G2 Travel Croatia, Limea Travel Zagreb, Dnevnik putovanja, Ilirija d.d. and A.T.I. d.o.o.
In 2018, Chinese tourists made up 234,118 arrivals and 345,293 overnight stays in Croatia, representing a growth of 46 percent in 2018, while 2019 projections show more than 300,000 arrivals and more than 430,000 overnight stays from the Chinese market.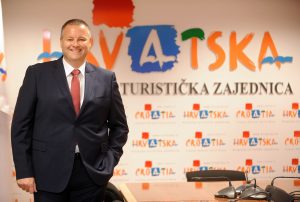 "The good news of Chinese partners from the Beijing workshop shows that our activities directed at the Chinese market are producing results and that we are expecting a very successful tourist year from this market, during which we will keep high growth rates of tourist traffic. Also, we are extremely pleased to see that the representatives of luxury travel agency agencies attended the workshop, which confirms the breadth and attractiveness of our offer," said Croatian Tourist Board Director Kristjan Staničić.