The head of the Croatian Chamber of Agriculture (HPK), Mladen Jakopović was elected by a majority vote to be a vice-president of the Committee of Professional Agricultural Organisations (COPA).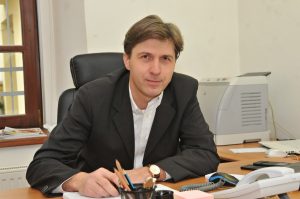 COPA, an umbrella European farmers organisation, stated that it had elected Christiane Lambert of the French FNSEA association to lead the European farmers' organisation for the next two years. Apart from the COPA president, the new six elected vice-presidents are Jakopovic as well as Palle Borgstrom of Sweden, Massimiliano Giansanti of Italy, Tim Cullnan of Ireland, Roomet Sormus of Estonia, and PedroIgnacio Gallardo Barrena of Spain.
Jakopovic was quoted by the HPK as saying that farmers in the EU and members of COPA have recognised the work of the Croatian Chamber of Agriculture and that the chamber had managed to become a prominent member of this European agricultural association over the recent years.
He says he will be committed to promoting more strongly the interests of Croatian farmers in the next two years. Following the announcement of her election, Christiane Lambert was quoted in the COPA statement that she was aware of the responsibilities facing this Presidency."
"Farmers all over Europe are worried and uncertainties are many. Should it be on the CAP, the Farm to Fork, the Green Deal, the Brexit process, or the recovery plan, we must find collective answers at the EU level in the near future. I firmly believe that farming is a strategic sector for Europe— the COVID crisis has shown this. Europe needs to reconnect with its agricultural ambitions," the French farmer said.
COPA is made up of 60 organisations from the countries of the European Union and 36 partner organisations from other European countries such as Iceland, Norway, Switzerland, and Turkey.
This broad membership allows COPA to represent both the general and specific interests of farmers in the European Union. COPA has been recognised by the Community authorities as the organisation speaking on behalf of the European agricultural sector as a whole.