Netherlands and Croatia are countries with different geographical traits and historical experiences. This implies that we define sometimes differing priorities or approaches. But by and large we are truly partners with an open and transparent bilateral relation, for Diplomay&Commerce said Dr. Henk Voskamp, Ambassador of the Kingdom of the Netherlands to Croatia. We also talked with him about the space for strengthening the economic cooperation between the two countries, about the current geopolitical situation, and he revealed to us what he likes most about Croatia.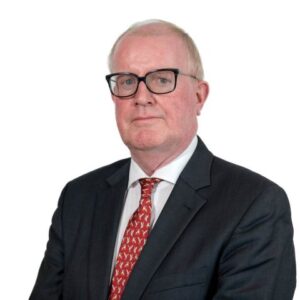 1. How would you rate the mutual relations between the Netherlands and Croatia today, when both countries are members of the EU and the Schengen zone and use the euro as a common currency?
Croatia and the Netherlands are partners in the EU and NATO. We share the fundamental principles of democracy and fundamental human rights and enjoy excellent bilateral relations. Croatia's joining both the Schengen zone and the euro brings the country closer to the core of Europe, which we welcome. This development has practical advantages for Dutch citizens as well: every year half a million Dutch tourists visit Croatia. Last year even a record number of 540.000. They in particular will reap the benefits of easier travel and a common currency.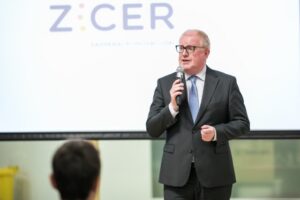 2. Where do you see room for progress in their joint cooperation?
We share the objective of a deeper economic integration in the EU, deepening the Internal Market, to further facilitate trade and investment and the general functioning of our economies. In both countries our governments have to continue to pay attention to supporting this. Deregulation, reduction of bureaucracy and administrative burdens, effective rule of law and the swiftness of judicial procedures as well as predictability of business procedures: all of these provide the context for an improved business climate and the proper functioning of the European Internal Market.
3. How do you evaluate the business cooperation, what do the numbers say? Which industries are interesting for Dutch businessmen to invest in Croatia?
The general picture is quite diverse. On paper the Netherlands is a large investor in Croatia, but the numbers may mislead, as the international investors are investing in Croatia from their Dutch subsidiaries. Large multinational companies have a presence here, but more interesting is the presence of small and medium-sized companies, looking for niches in the Croatian market. This could be in the area of maritime cooperation, tourism, IT, sustainable and innovative branches related to the European project of "Fit for 55"/ the "Green Deal" and the like. For example, in September a renewable energy trade mission from the Netherlands will visit Croatia and Slovenia. Dutch companies will have a chance to explore new markets and look for opportunities to collaborate with local companies in solar and biobased energy sector. As for the agricultural sector, time will tell whether this sector is also of interest: Dutch farmers are present in Romania and Ukraine, so why not in Croatia?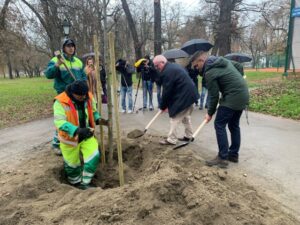 4. Are there any unresolved or open issues between the two countries, and if yes, what are they?
We are two countries with different geographical traits and historical experiences. This implies that we define sometimes differing priorities or approaches. But by and large we are truly partners with an open and transparent bilateral relation. I see no "open issues" in our bilateral relations. In 2022 our two countries celebrated 30 years of diplomatic relations. To mark this important milestone, our Embassy in Zagreb planted trees throughout Croatia as lasting symbols of our collaboration, friendship and partnership. And to show our commitment to tackle climate change.
5. As a diplomat, do you see the end of the war in Ukraine and the end of Russia's aggression against that country Where does diplomacy take precedence over war? What is the official position of your government, which we believe relies on the official EU policy?
On the topic of the Russian aggression against Ukraine, the Netherlands stands firmly in support of the government in Kyiv, together with our partners in the EU and NATO. We cannot accept the aggression against a sovereign state that is destabilizing the carefully built security architecture on the European continent. For us, with our particular history and small size, respect for international law and a rules-based order are of fundamental importance. Already in 2014, the downing of a Malaysian Airlines flight (MH 17) over Ukraine while coming from the Netherlands with many Dutch passengers aboard, has sensitized public opinion in our country to this conflict. We feel a strong solidarity with the people of Ukraine. Based on my personal experience as a diplomat for over 35 years, I assume that this conflict can eventually only be settled by a negotiated agreement. This requires the willingness on both sides, of which I see little in the current circumstances. We can only hope that this conflict will come to an end soon, if only to stop the shedding of blood and the destruction. But the bottom-line remains that the Netherlands cannot accept a reward for aggressive behavior.
6. How would you evaluate the global geopolitical situation, relations between China and Russia, local crises (Taiwan, the Middle East…)?
It seems that we are witnessing an attempt to establish a new world order, after years of pandemic and crisis caused by COVID-19. Future historians will have to pass judgement on this fundamental issue. The international rules based order was built up carefully after 1945, and on the European continent in particular since the Helsinki agreements of 1975. This order now seems to be under pressure, with historical concepts like "balance of power" and "spheres of influence" returning on the stage. This is the more worrying since we have entered the age of truly global challenges, like climate change, migration, demography and the return of global pandemics. At the same time our economic relations have "globalized" as well. It is in our collective interest to have workable, predictable and stable international relations in which peaceful economic cooperation can work for the benefit of all of the world's citizens. Quite a challenge.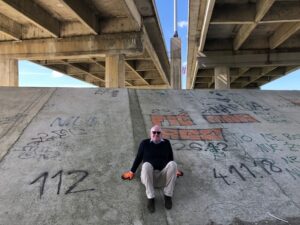 7. What do you like the most in Croatia and what would you recommend your friends to see, taste… when they come here?
It is not a coincidence that Croatia is such a favorite tourist destination. Personally, I am not a sun or beach lover, but many Dutch are. You will see many of them on the coast of Istria every summer, but you will find me in the inland, with its beautiful towns, excellent food and olive oil and relatively quiet. I will be taking friends in the near future to the Dalmatian coast, but in particular to visit the towns there. Split has become rapidly a destination for Dutch tourists. From there it is easy to visit Trogir, Šibenik or Zadar. Dubrovnik is of course a gem, but only off-season! And in spring, when the countryside in the inland is green, a visit to Croatia's vineyards, be it in the Jastrebarsko or the Kutjevo regions, is something I recommend to my guests as well.