The international PRO PR Conference has the mission of connecting experts who are part of the public relations industry, but also those who are part of the integrated communication process.  PRO PR will be held this year from May 4 th to May 7 th at Jezero Hotel, Plitvice Lakes, Croatia. One of the participants this year is Erik den Hoedt, expert in Government Communication. We talked about communication in public administration for Diplomacy&Commerce.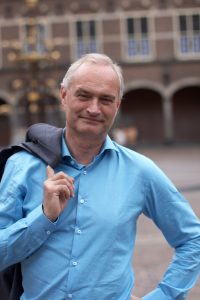 Erik den Hoedt  has worked for more than twenty years as director of communications for several ministries of the Dutch government. He has advised various countries and international organizations on communication issues. His specialties include communication research, capacity building, online communication and communicating behavioral change. Since 2021, he is Vice President of the Club of Venice.
What should transparent public administration communication look like?
Transparant public administration communication should be based on facts. These have to be verifiable and directly related to the issues that are discussed or explained. Communication should be relevant and understandable. It should reflect the 'neutral' position of the administrative body and not be interwoven with political interests.
2. What challenges does public administration face?
The world is complicated. There are no simple answers. Yet there is a strong need for quick response. This should not be based on opportunism, but on a consistent strategy which is recognizable by the public. The voice op public administration should be clear and robust, it should not let itself drowned out by populist voices promising short term solutions.
3. Is there a lack of education in the field of public administration employees and should politicians know more about public relations?
There is more a lack of understanding the needs of citizens than a lack of education. This is mainly a consequence of how public administration communication is organized. In silo's, close to the policical and administrative powers, but too far away from the bodies that deliver the services to the public. Generally speaking there is lack of feedback.
Many politicians are too much focussed on short term public relations. They should be aware that as representatives of the administration they should maintain long term trust and serve continuity. Foremost they should be trustworthy.