The pandemic has brought an increasing necessity for more vigorous engagement, reminding us of the widening responsibility of diplomatic work in general
The European Commission has presented legislative proposals concerning the introduction of the so called Digital Green Certificate, which would provide proof of vaccination, a negative test or recovery from COVID-19 infection, says Gordan Grlić Radman, minister of Foreign and European Affairs of the Republic of Croatia. Proposals are only being analysed at the moment and they will be the subject of intensive discussion in the coming days at member state level, as well as at the highest level next week, says minister.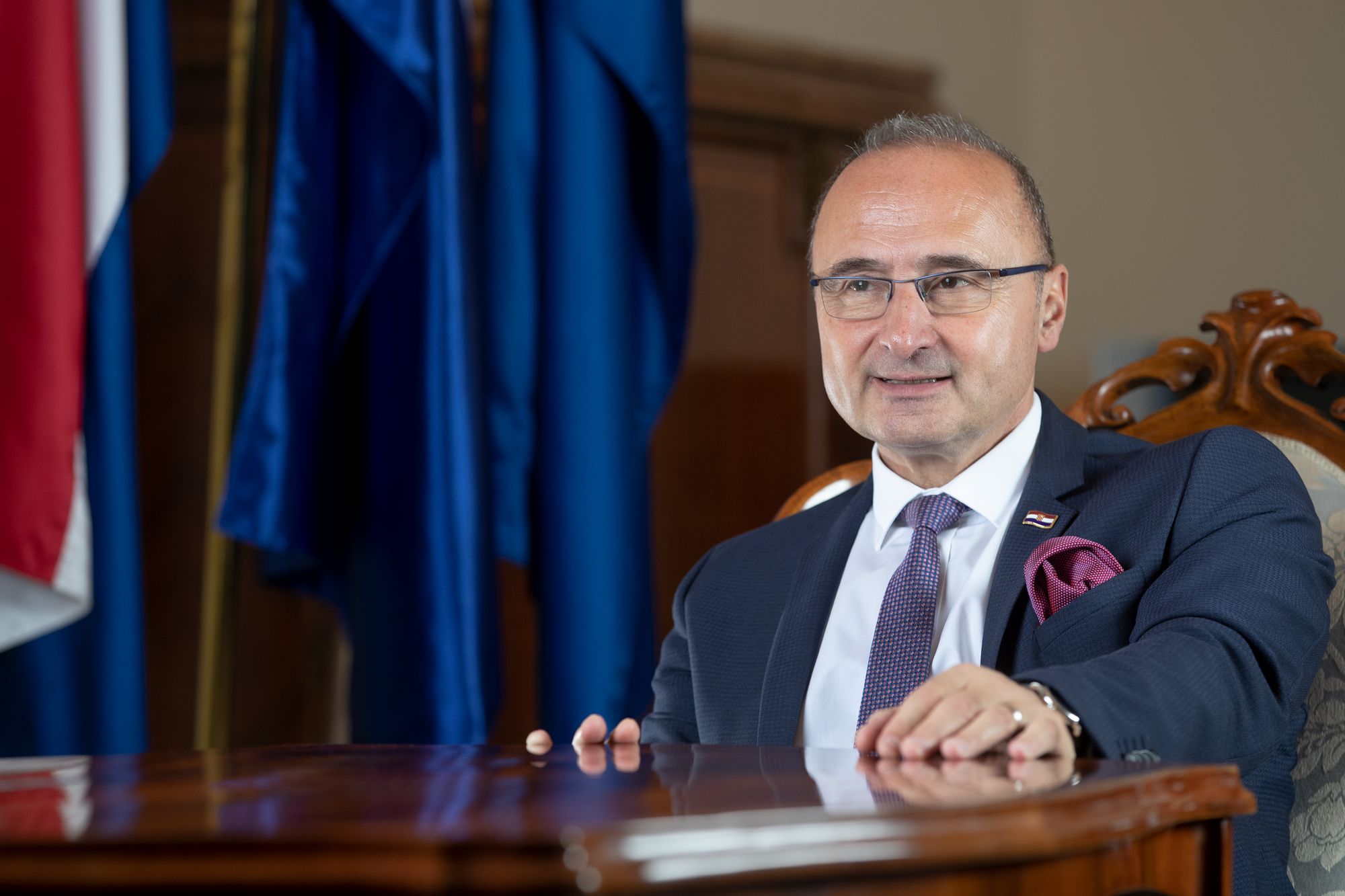 1. What would you point out as key directions of Croatian diplomacy in the time of the pandemic?
Croatian diplomacy promotes advancements in several areas. Firstly, there is an obvious need for more cooperation in international public health safety, which includes not only combating major diseases, but climate change as well, which has a strong health dimension. Secondly, a more robust and streamlined crisis response mechanism needs to be developed and implemented, which aims not only to protect our citizens abroad, but also help other countries do the same. And finally, communication networks, not just between states, but between international institutions and organisations, deserve our renewed attention with the goal of increasing the availability and exchange of information in response to global risks and crises.
2. Vaccine diplomacy has emerged as a very important topic in the year of the pandemic. How would you describe the current situation around this phenomenon in the EU and globally, and where does Croatia stand in this respect?
The situation in a large number of member states is complicated, with very restrictive measures being in place, from curfews to various travel bans. At the European level, we have always advocated coordinated action and decision making that would contribute to reducing the spread of the virus and bringing the pandemic to an end. We have also advocated a unified European approach as the most efficient way to approach matters regarding the vaccine, from investing into its development to its joint procurement and distribution. What we are witnessing, however, are problems in the production and distribution of the vaccine, which have affected all member states, including Croatia.
Prime Minister Andrej Plenković has, therefore, pointed out certain problems with current vaccine distribution and called for the setting up of a corrective mechanism which would ensure equal distribution of vaccine doses. He has done so during his recent visit to Brussels, in his joint letter to Prime Ministers of six member states and at a videoconference with the President of the European Council Charles Michel. This is the only way we can reach the desired rate of vaccination as soon as possible, as it is clear now that we will not be able to put an end to the pandemic until the population of the EU is equally vaccinated.
I must also emphasize that we have, in the spirit of solidarity and cooperation with our friends and partners from Slovakia and the Czech Republic, offered reception of ten COVID-19 patients from each country, given their increasingly difficult epidemiological situation.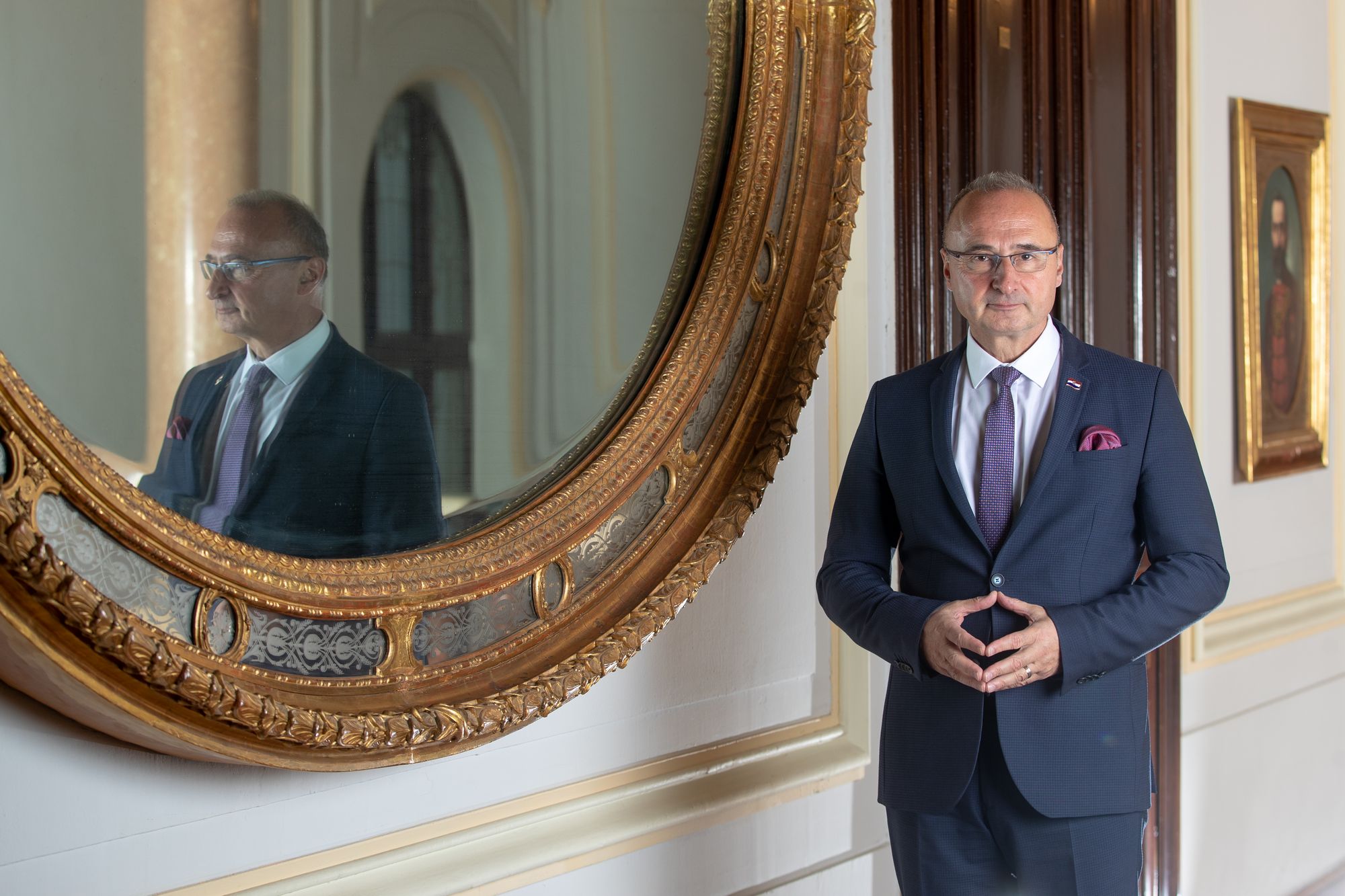 3. To what extent and in what way is MFEA involved in the possible introduction of "COVID passports" and the preparation of the best possible tourist season?
On March 17th, the European Commission has presented legislative proposals concerning the introduction of the so called Digital Green Certificate, which would provide proof of vaccination, a negative test or recovery from COVID-19 infection. Proposals are only being analysed at the moment and they will be the subject of intensive discussion in the coming days at member state level, as well as at the highest level next week.
We find it important that the use of these certificates is coordinated, and that it eases the freedom of movement while offering security and preventing discrimination of citizens. This is especially important to us as a popular tourist destination and we will strive to give a constructive contribution to these discussions at the EU level.
4. We expect Croatia to join the US Visa Waiver Program this year. How far have we come in this respect and when can we expect a final decision?
A month ago, the US State Department confirmed that Croatia has met one of the key conditions for joining the US Visa Waiver Program: the rejection rate for US tourist and business visa applications from Croatian citizens has fallen to 2.68 % last year, which is below the prescribed limit of 3%.
In the coming period we expect a visit by a mission of experts from the US Department of Homeland Security, which will be tasked with confirming that all criteria for joining the Visa Waiver Program are met.
Joining the Visa Waiver Program is one of the priorities of our foreign policy, as strengthening political and economic cooperation with the US is of strategic interest to the Republic of Croatia. Joining the Program confirms our good relations and partnership with the US, which we are building bilaterally and through NATO.
5. The Ministry of Foreign and European Affairs has established a state secretary office specifically for foreign trade and development cooperation. How is it that this particular field was chosen and what are the aims of the new office?
Trade policy plays an increasingly important role in foreign relations. It is an important tool for economic growth that is also often interconnected with political goals. That is why more and more countries in the EU, but also worldwide, have decided to include trade departments in their ministries of foreign affairs rather than in ministries responsible for the economy. Since both trade policy and development cooperation require specialisation and coordination on a daily basis with other Member States and European institutions, it is quite common to appoint an assistant minister or a state secretary with these responsibilities. We have also recognized that need and followed this trend. Both fields participate in separate Foreign Affairs Council formations – Trade and Development which usually meet twice a year.
6. Your visit to Egypt with Croatian entrepreneurs opens new doors to political and economic cooperation with that country. Where does Croatia see its opportunities and where specifically is there room for progress?
It is an important sign that my visit to Egypt has aroused great interest within our business community, especially in the field of oil and gas production, construction, food production and the shipbuilding and wood industries. I am glad that some of the representatives of companies from these fields will join the delegation during my visit to Egypt and that they will have an opportunity, in direct contacts with the Egyptian side, to better position themselves in this very important market. The visit comes after a very long time and we need to take advantage of it. Economic diplomacy, as well as assisting our companies, is one of our main responsibilities.
Egypt has a fast-developing market and a population of over a 100 million people and as such it represents a great business opportunity. Huge infrastructure projects like the expansion of the Suez Canal and the building of the New Administrative Capital as well as extraction of gas and oil and shipbuilding are areas where Croatia and Egypt can further develop business and trade relations.
On the political level we have common interests and challenges that we can and need to work on together. Peace and stability in the Middle East as well as mitigating migration flows and the fight against terrorism are all fields where we can benefit from our joint cooperation. Egypt and Croatia are both Mediterranean countries. Our interest for the wellbeing of this area is our common concern. We are also countries whose rich history and natural beauties make tourism an important part of the budget income. That is why sustainable tourism is our shared goal. Engaging with Southern Neighbourhood countries like Egypt is in our strategic interest and it is important to upgrade our relations and intensify political dialogue at all levels. A deeper focus on the Southern Neighborhood, now strengthened by the Joint Communication and the Economic and Investment Plan, is a continuation of the EU's and member states' commitment to this region. The Team Europe approach gives us a comparative advantage to other actors in the region. It sets our focus on sustainable and inclusive development and social prosperity that will contribute to democracy, stable economy and growth in the region.
7. After your visit to Egypt, do you plan further visits to other countries with delegations including Croatian entrepreneurs?
Of course, we will propose to include this dimension and participation of companies' representatives in certain visits, taking into consideration the interest of our business community. However, due to the pandemic, the number of foreign visits was greatly reduced in the past year.
8. Which projects are in Croatia's focus in the field of development cooperation? Are its priorities in this field changing because of the pandemic? Where are the biggest investments and assistance planned in comparison with previous years?
In the field of development cooperation and humanitarian assistance, our focus and the focus of the entire international community are turning towards a new priority – combatting the pandemic. It is equally important to follow that up with ensuring the socio-economic development and strengthening of public health systems in our partner countries. Croatia traditionally invests most of its bilateral official development assistance (ODA) into our neighbouring countries in South East Europe, with the priority being Bosnia and Herzegovina. Our geographic priorities include the Southern and Eastern Neighbourhood and other developing countries. As is stated in our National Strategy for 2017 – 2021 – the dignity of every human being is in the centre of our attention. This includes education, health, empowerment of women, children and youth. Our focus is also on peace, security and economic growth.