Despite the crisis caused by the COVID-19 pandemic and the changes that followed in the fight against the virus, relations between Croatia and China continue to be in an upward trajectory and they are developing in a good direction. This policy will continue, as the Croatian Ambassador to China, H.E. Dario Mihelin, declared exclusively for Diplomacy&Commerce.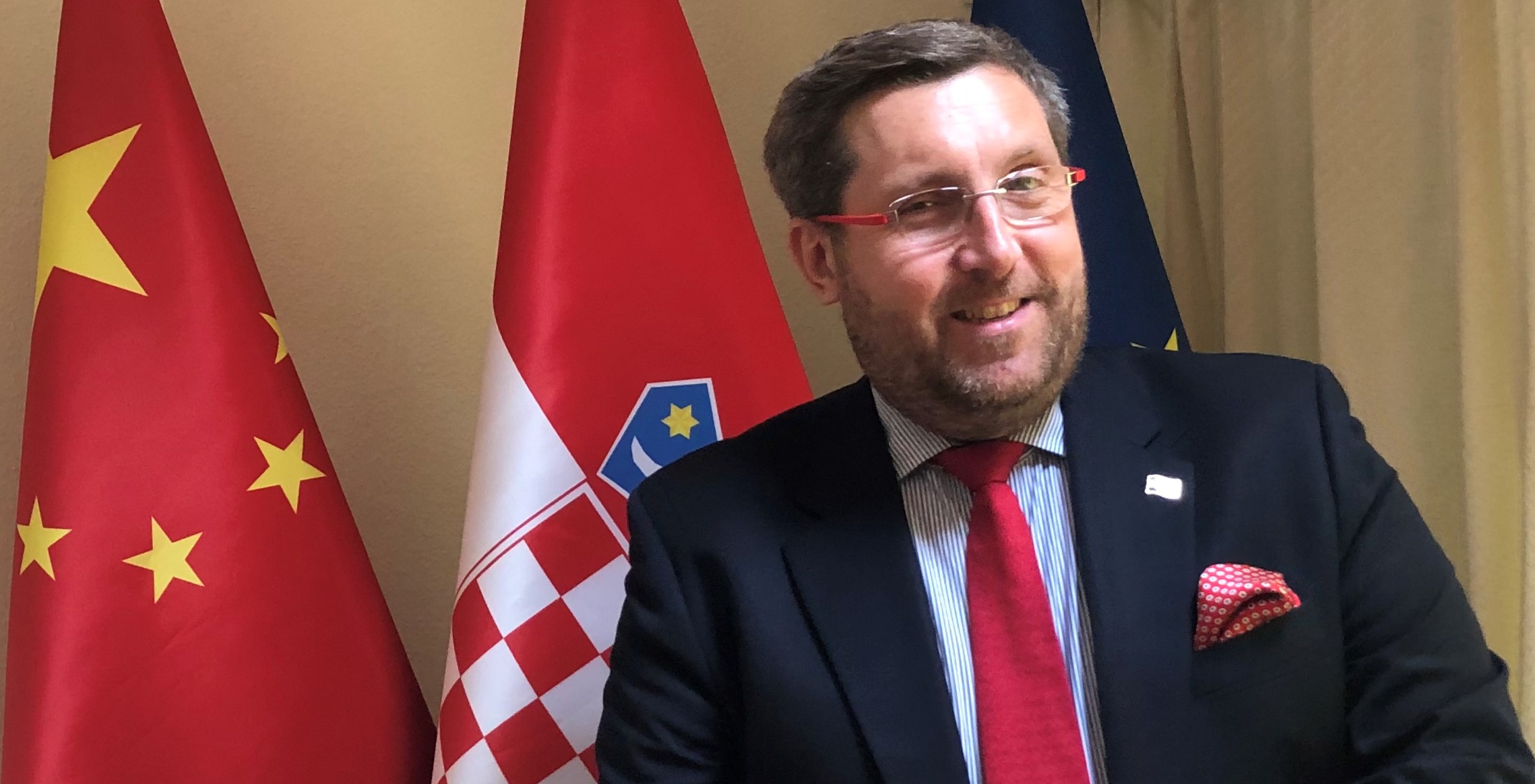 How would you describe firsthand the manner in which China is battling the Corona virus?
Since the beginning of the crisis caused by the spreading of COVID-19 until today, the situation in China is constantly changing. From the initial issues, and even a certain degree of inability to cope with the unexpected newly created situation – which even the Chinese authorities subsequently admitted – at the end of January, as the World Health Organization assessed, China started an ambitious, proactive and aggressive stage of isolating entire cities and provinces and reducing social contact and virus transferring that way, all in order to contain the situation as soon as possible. We have to remind that all this coincided with the holiday of the Chinese New Year or the Chinese Spring Festival, which otherwise represents the period when the Chinese travel the most, but also when all activities stop for a couple of weeks.
In those moments it was absolutely clear that China, and the entire world, is facing a new virus of which little is known and that the isolations are a specific opportunity to gain time, which proved to be accurate. Considering the Chinese system and its capabilities, it was possible to build temporary hospitals with a 1000 bed capacity in this country in two weeks, in order to isolate patients with COVID-19 from the others and thus prevent the super spreading of the disease, then they sent more than 30 thousand army doctors and medical staff to Hubei province to help their colleagues, the factories repurposed their production lines for 24-hour production of single-use masks almost overnight, they closed entire settlements, mass-produced tests and organized temperature measuring clinics where more than forty thousand people per clinic came during the worst days, in Beijing only. Today, almost nobody is visiting these clinics, most of them stopped working. Thousands of people were mobilized to protect the community – from those measuring temperatures to those who delivered food. We saw Chinese collectivism at work, and it showed its best face in these moments. We also saw the solidarity of a large number of foreigners who stayed in China, despite the uncertainty in the first weeks of the illness outbreak.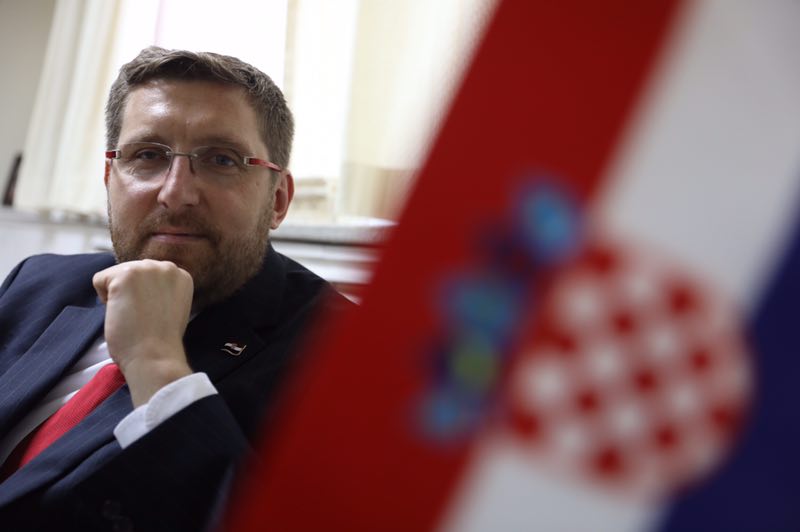 Over the past month and a half, we witnessed the never before seen methods of fight against an epidemic that "stopped" the entire country. In moments when nobody could predict with certainty further development of the situation in China, a decision was made that isolation was the best way to prevent a dramatic spreading of the virus. This meant extension of holidays for schools and universities, closing of plants, restaurants, hotels, shopping centres, etc. It was an unprecedented move that required great discipline and cooperation from everyone. Even Beijing looked like a ghost city in those first weeks, with but a few cars on city roads, an occasional lonely passer-by hurrying to buy food…
During that period, we grew accustomed to a new way of life in China, wearing masks, measuring of temperature, even despite the fact that the number of newly infected was in steady decline and it is expected that, at this pace and with these trends, the Chinese authorities will soon declare victory against the virus. The people started feeling safe and protected precisely when they saw that there was a strategy in the battle against the illness and its spreading, and that the methods in which this fight is carried out are being respected. Yes, this means measuring of body temperature at every step and at the entrance of every commercial or residential building, restaurant or store, wearing masks, maximum two people sitting at a table in a restaurant, significantly slower pace of life in an otherwise extremely dynamic Beijing and China… Asian countries perceive the mask-wearing culture otherwise, and they give them certain security that, despite the global recommendation not to wear them, they did have a positive psychological effect here. Also, they are often worn when there are high levels of air pollution, which is not rare, especially in the winter.
But, precisely because of these measures, there was no panic, and no fear. All of us at the Embassy stayed in China together with our Chinese friends, and we remained cautious just like everyone else, respecting the rules and following the instructions we received. Indeed, despite this crisis, some of the Embassy staff returned from their vacation. I would say that this best confirms the solidarity with the entire Embassy team, our nationals in China and our Chinese hosts. Truly, a friend in need is a friend indeed.
However, I would say that it was very interesting to testify about the extent the technology today worked in favour of the battle against the infection, even though legitimate questions could be raised about her invasion of privacy and freedoms. For example, you could see the locations of newly infected on mobile apps almost in real time, and "plan" your movements based on that, the numbers of infected, those in critical condition, healed and deceased were monitored non-stop, and today, there are apps that monitor your movements and condition and determine who falls under which category when it comes to infection – green, yellow or red – by reading a QR code on your mobile phone, and this allows you to travel within China's limits or enter some cities. A great sigh of relief came at a time when curves of the diseased and the healed crossed each other on the graphs, which meant a major turning point, psychologically as well. Even though life is not yet as it was less than two months ago, official figures and trends and the arrival of spring have a positive effect on the atmosphere in Beijing and all of China, and it seems that in fact the whole country cannot wait for all this to be behind us. This is also confirmed by President Xi's visit to the epicentre of the fight against the virus, the capital of Hubei Province, Wuhan.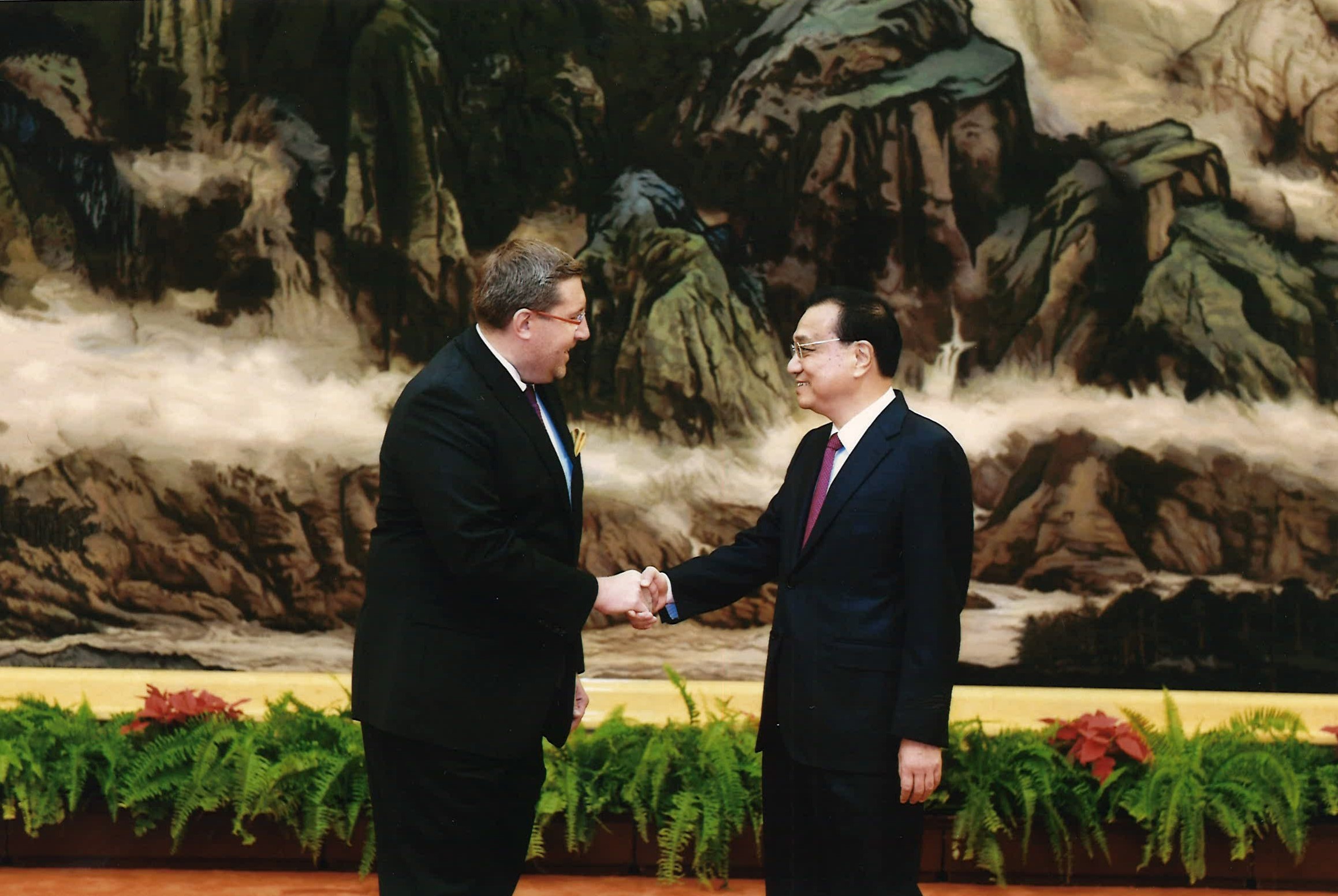 We have to point out that Croatia's Presidency of the Council of the European Union also means coordination of member-countries in the field of local consular cooperation, which particularly includes such crisis situations; therefore we were constantly active and engaged on this matter as well, in cooperation with the local EU Delegation, in terms of actions towards the Chinese authorities, as well as joint efforts in repatriation of EU citizens, including four Croatian citizens, from the territory of the City of Wuhan and the Hubei Province. In our desire to express our solidarity with our Chinese friends, at the request of Chinese media, we recorded video messages where I conveyed the expressions of support of the Croatian state leadership and I expressed my belief that the fight against the virus will be ended successfully, and I complimented China's reaction in controlling the spread of the disease.
Many of our citizens staying here found themselves outside China during the holidays, and considering the suspension of flights, they could not return as planned, so they opted for some alternatives, like prolonged stay in their country or going to Croatia. At this moment, based on the information that is available to us, we can estimate that there are up to about one hundred of our citizens in China. What's most important is that none of them have been infected so far, according to our knowledge. We hope it will remain that way!
What would you single out as the main trends that characterize life in China in economic and social terms?
At the moment, it's certainly the end of fight against the virus and the start of recovery of the society and of the economy. China wants to get back on the track it took before the COVID-19 epidemic outbreak, when it was on the best path to achieve its key centennial goals in this year, to eradicate absolute poverty and to create a society of moderate wellbeing. During his last few appearances, Chinese President Xi Jinping talked precisely about how China must return to the path of economic growth in order to try and diminish the damage caused by the paralysis of the society and economy due to the epidemic.
On a wider scale, it is the China that is appearing on the global scene with more and more determination and openness, aware of its economic strength and inevitable role in the international community, wishing to give its mark to the international order and to strengthen multilateralism. At this time, Beijing is the most wanted position for every diplomat.
How close are the relations between China and Croatia?
Regarding our relations, it is enough to recall the words of the Premier of Chinese State Council Li Keqiang during his official visit to Croatia last year when, during the bilateral visit, he stated that our relations were in a "diamond period". This determinant, which doesn't mean only that our relations are so brilliant and valuable, but also solid and stable – because that's what diamonds are like – extends to our political relations as well as to our overall social relations. There is an enviable dynamic that we have in bilateral cooperation, and we certainly intend to continue with these positive trends. Our relations are based on as many as four tracks – of course, the bilateral one in which we have established partnership in general cooperation that will have its fifteenth anniversary this year, then the EU-China track which marks 45 years of diplomatic relations this year, then there's the level of cooperation within the Belt and Road Initiative and finally at the level of 17+1 Cooperation which is also very comprehensive and ambitious.
Almost half a million Chinese tourists visited Croatia in 2019, and they are discovering our country as a pleasant, beautiful and hospitable country full of culture, natural beauty, a relaxed and quality way of life and gastronomic specialties, where they feel good and where they can see and experience a lot – in accordance with our slogan, "Full of Life". In that sense, the Chinese will soon be able to discover the wealth of our offer on their market as well, since Croatian milk and dairy products are in the final production stage for export to the Chinese market, and they are already familiar with the quality of Croatian wines and truffles. The aim is to enable other products – tuna, honey, meat and our superior meat products – to follow them as soon as possible.
Last year was also the Year of Tourism and Culture between Croatia and China, so we recorded a series of extremely successful guest appearances of Chinese and Croatian artists. Chinese sportsmen – football and handball players – who are the foundation of our sports cooperation – are gaining experience and sports skills in Croatia, and we would especially like to point out the extremely dynamic decentralized cooperation, i.e. the joining of Croatian and Chinese cities and counties or provinces, which then continue to work intensively on their political, economic, cultural and tourist ties. Last year we connected the Osijek-Baranja County with Sichuan Province in China, talks were initiated about the partnership between Dubrovnik and Xi'an, Varaždin and Harbin, and Zagreb County with the Province of Hebei that surrounds Beijing just like the Zagreb County surrounds the City of Zagreb. This year we are also celebrating the 25th anniversary of friendship between Zagreb and Beijing, and 40th anniversary of friendship between Zagreb and Shanghai. Croatia and China also have common summer police patrols, and this also proved to be an excellent concept because it speaks not only of excellent cooperation in terms of security, but also bestows additional trust in Chinese tourists who had the opportunity last year to meet "their" policemen in Plitvice Lakes, Zagreb, Zadar and Dubrovnik.
What made Croatia decide to entrust Chinese companies with the construction of the Pelješac Bridge and what will its completion mean for Croatia?
This is a project that has strategic and symbolic significance for Croatia because it will connect the south of Croatia with the rest of the country. Its importance in terms of traffic and tourism is in the fact that it will enable smooth traffic to the far south. It is also the largest single project funded by the European Union. I would like to remind that a public tender was conducted for this project, where the offer of reputable Chinese company China Road and Bridge Corporation was the best, which is also reflected in the dynamics of the works. As a pioneering project by a Chinese company in the European Union, it has received exceptional attention on both sides. When the Pelješac Bridge is completed, it will connect not only two parts of Croatia and the European Union, but also Croatia and China as a lasting sign of friendship and cooperation.
How much does the philosophy of the New Silk Road fit in with Croatian ambitions in political and economic field?
Croatia is participating in the Belt and Road Initiative since the first meeting at the top, in Beijing in 2017, recognising the geostrategic and economic importance of stronger integration of the Eurasian continent and the possible synergistic impact of linking the European Connectivity Strategy for Eurasia and this Initiative. In addition, Croatia's geographical position as the Mediterranean gateway to Central Europe, positions us as the closest entry point for Asian goods to the Central European market. Exactly such projects of using Croatian ports, not only Rijeka, but also Zadar and Plo;e, as well as their connection with modern railway connections with Central Europe, are being discussed with Chinese partners. Croatia is one of the countries that connects the belt, the land part of the initiative, and the road, its maritime part.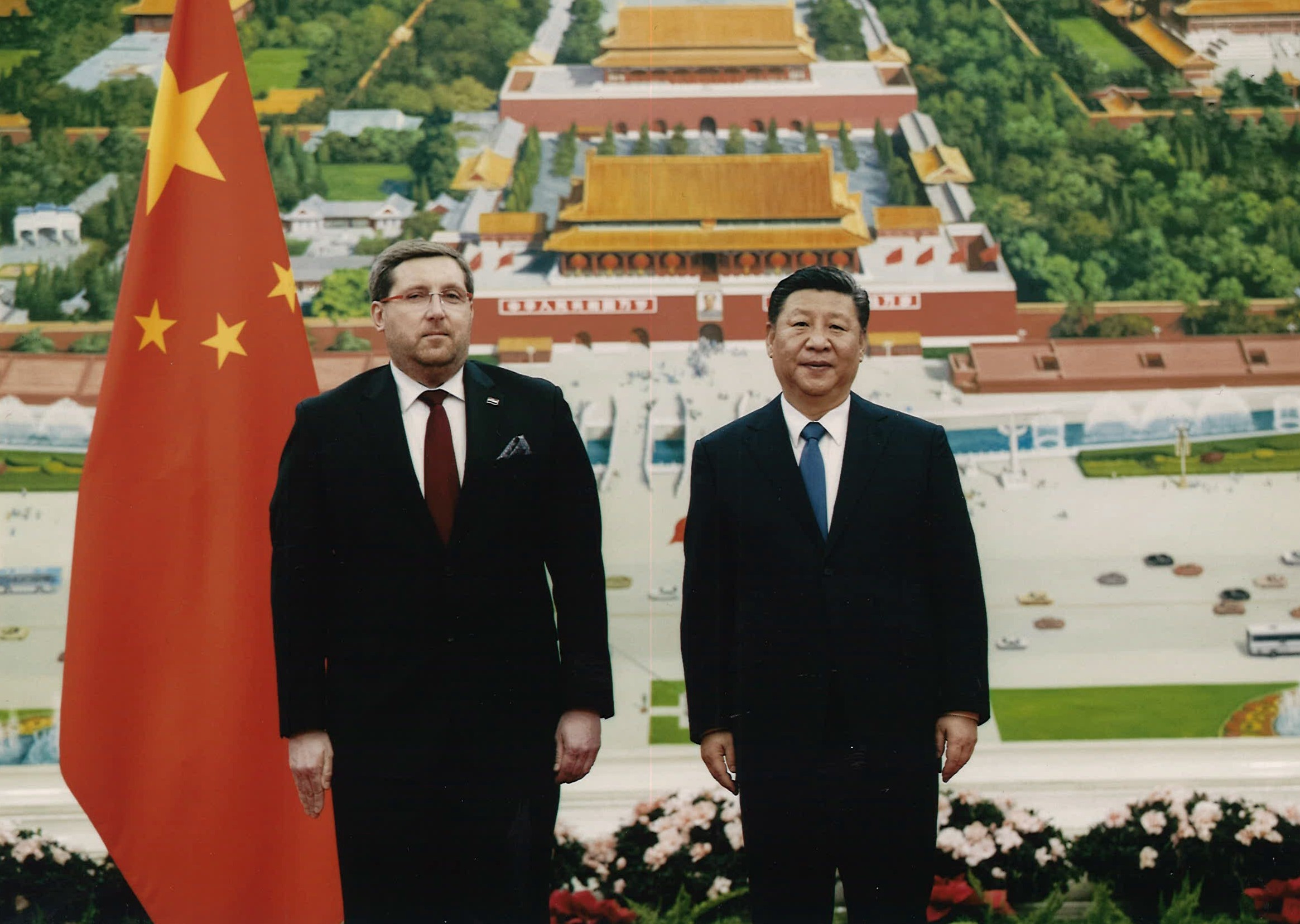 To what extent were the Chinese able to discover Croatia and what kind of trends do you expect in the short term because of the virus, and in the long run?
Croatia was recognised in China as a friendly, open, hospitable country full of diversities, cultural and natural beauty. The Chinese, as heirs of 5000 years old civilization, have a high regard for culture and tradition, and in that sense, we also offer an abundance of attractions they visit and discover. Our Chinese friends are often surprised when we tell them that Korčula is the birthplace of the most famous medieval European they know who connected China and Europe – Marco Polo, when we tell them that Croatia is the birthplace of a necktie, or that the second "biggest" wall, like the Chinese wall, is located at Pelješac. Croatia won the hearts of Chinese fans during the World Cup in Russia, when we were recognised not only for our red and white squares, but also as a courageous team that had strong support from the country's President – which the Chinese appreciated very much – so we expect the positive trends to continue when the situation with the virus comes to an end.
The Chinese love to travel and discover the world increasingly more, and last year more than 150 million people travelled outside the China limits. Even though they mainly visit their neighbouring countries still, they travel outside their neighbourhood more and more, towards Europe, where they discover new countries and old civilizations. We have been working devotedly for years on a project to introduce a direct flight between Croatia and China, and we believe that it will be implemented in the near future. Even though the Chinese travelled in groups in the past, and they avoided the sun and the sea, since they don't have too much interest in such activities, trends are changing in this aspect as well, because younger passengers often travel individually, they like sailing, the beaches, nights out, they enjoy gastronomy and exclusive offers.
In your opinion, how close and far the European and Chinese cultural concepts are, and where does Croatia see itself between these two influences?
Croatia is part of the European cultural and civilizational circle, but as a maritime nation, it was often at the dividing line of events, turned towards meeting and accepting other cultures. I often point out during my appearances in China that Croatia owes its role to advocating a stronger cooperation with China to its famed man from Korčula, Marco Polo, who began approaching these two cultural circles some centuries ago. China prides itself on its five millennia of civilization and all its contributions to the development of humanity. And we are witnessing that it does so today, leading the way in the development of modern technology, 5G, artificial intelligence, the Internet of Things … No country can ignore China today. Croatia is a committed member of the European Union and the North Atlantic Alliance, living the values of these integrations and alliances, but also a supporter of cooperation with key global stakeholders, as reflected in the program of our Presidency of the Council of the European Union.