Over the last 3 decades diplomatic relations have flourished
Since gaining independence, relations between Belgium and Croatia have progressed. Croatia, meanwhile, has become a full member of the EU and NATO.  Belgium welcomes the enlargement of both Schengen and the Eurozone with Croatia, says  H.E.  Nicolaas Buyck, Ambassador of Belgium to Croatia for Diplomacy&Commerce. We also talked about the economic cooperation and issues of common interest, such as security and the war in Ukraine.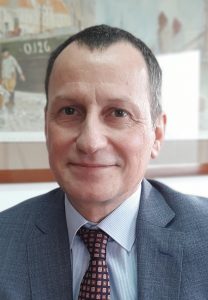 This year marks the 30th anniversary of the establishment of diplomatic relations between Croatia and Belgium. How would you rate the development of these relationships over the course of 3 decades?
Since its independence, Croatia has made remarkable progress in transforming itself into a thriving democratic State, fully integrated in the European family. Belgium is proud to have contributed to this process through various programs as well as by its support for Croatia's accession to NATO and the European Union. During all those years, the Belgian Embassy in Zagreb has fostered good relations, the expansion of economic and commercial ties, as well as cultural interaction. We established honorary consulates in Dubrovnik, Opatija and Split. Our Belgian community in Croatia has grown and is now 400 strong. Belgian tourists have found their way to Croatia, last year they were again more than 150.000 of them, undeterred by COVID or other ailments.
Today, Croatia is a member of the EU, NATO and all other relevant international organizations, just like Belgium. How do you see mutual relations today, and where do you see room for their improvement?
Through our membership of these organizations, the destinies of both our countries are now firmly and forever linked to one another. Croatia has become a trusted partner and ally, who shares our common values, based on respect for human rights and for the rule of law. Within these organizations we aim to work closely together. This does not mean that we always agree on everything all the time. On some issues opinions differ and are sometimes on opposite ends. In these circumstances we should try to acquire a better understanding of each other's positions. This we can only achieve by talking and listening to each other.
Croatia strives to become a part of the Schengen zone as well. The plan is to introduce euro as the official currency as of January 1st, 2023, negotiations for joining OECD have started as well. What is Belgium's position on each of these issues and what do you think are the potential obstacles along the way?
Belgium welcomes the enlargement of both the Schengen and the Euro zone with Croatia. We also favour the accession of Croatia to the OECD. As a matter of principle, we have always advocated that for this to happen, the set criteria should be respected and that candidates have to be assessed on their own merits. So as long as Croatia meets these criteria, there should be no other obstacles in reaching membership of the mentioned groups. I was posted in Tallinn when Estonia introduced the euro in 2011. I'm looking forward to see this happen in Croatia as well during my stay in Zagreb.
When it comes to economic cooperation, can you present the structure and scope of Belgian investments in Croatia and which areas are of particular interest to investors?
Belgium has good economic relations with Croatia, which is most certainly an interesting partner. A significant part of Croatian import from Belgium refer to pharmaceuticals, cars, and food (chocolate and bread products). Regarding Belgian investments, we already have several Belgian companies present which have their production in Croatia. They operate in sectors like wood processing, industrial equipment, food and confectionary. We also have numerous companies and representation offices without production facilities.  Recently we noticed an increased interest from Belgian companies to invest in Croatia for opening a new company or for outsourcing a production. This is mainly an effect of the COVID-19 crisis where cheaper production doesn't play a crucial role anymore. This is now even more emphasized with the war in Ukraine, with Belgian companies looking for safer and closer destinations for their investments. This is an opportunity to which Croatia could respond by building an even more investment friendly environment.
The war in Ukraine is something that's creating a new reality both in Europe and globally. Belgium and Croatia both condemned Russia's aggression, introduced sanctions against Moscow, they are helping Ukraine and the Ukrainians. What is Brussels' position when it comes to conditions for ending the war, and how do you assess this new reality that we did not expect?
Russia is carrying out a long-planned, brutal and unprovoked invasion of Ukraine. This is the worst military aggression in Europe for decades, with which Russia is violating fundamental principles of international law. All States are equal and sovereign. Their territorial integrity and independence are inviolable. State borders cannot be changed by force under any circumstances. Regarding Ukraine, Belgium takes a resolutely European approach and acts in consultation with its NATO allies, the G7 partners and any like-minded country sharing our political views on the conflict. Russia has to stop this war immediately, withdraw all its forces from Ukraine without conditions and engage in genuine diplomacy. We will not accept the new reality that Russia is trying to impose onto the World.
As the Ambassador of Belgium, a NATO member country, how do you comment on the drone crash in Zagreb? It flew across the territories of 3 NATO countries, and it is fortunate that there were no human casualties. What steps should NATO take to strengthen the security of all member countries, but also to improve communication between partners ?
The drone crash reminded me of a similar incident when on 4th July 1989, a pilotless MiG-23 fighter jet of the Soviet Air Forces crashed into a house in Kortrijk in Belgium, killing one person. The pilot had ejected over an hour earlier near Kołobrzeg, Poland, after experiencing technical problems, but the aircraft continued flying for around 900 km before running out of fuel and descending into the ground. The circumstances were different of course, but the jet had also crossed two NATO countries before crashing in a third one. It had been picked up by radar though and NATO country fighter jets had intercepted it and followed its trajectory. I am not a military expert, but I believe that lessons have already been drawn from the Zagreb drone incident and cooperation has already been stepped up among NATO allies to deal more effectively with such kind of incidents.