The Croatian National Tourist Board and METRO, Michelin's official partner in  Croatia, presented prestigious Michelin awards to Croatian restaurants included in the Michelin Guide for 2021 at a ceremony organized at the Belaj Castle in Istria. Ten  local restaurants have earned the stars of this globally most important and most recognized restaurant guide: Agli Amici Rovinj from Rovinj, Alfred Keller from Mali Lošinj, Nebo from Rijeka are new Michelin star winners, while Boškinac from Novalja, Draga Di Lovrana from Lovran, LD Restaurant from Korčula, Monte from Rovinj¸ Noel from Zagreb, Pelegrini from Šibenik and restaurant 360 from Dubrovnik kept their Michelin star.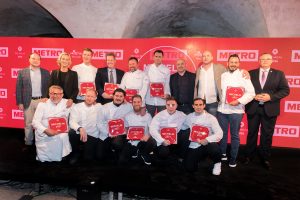 A total of 55 restaurants deserved Michelin's recommendations for 2021, while the list of winners of the Bib Gourmand award, which is given for a great price-quality ratio, included 13 Croatian restaurants.
"With more than 100 years of experience in restaurant selection, Michelin's guide is today an international reference for fine dining and therefore the undeniable importance of such a single recognition for our gastronomy. We realize that creating great cuisine is a tough sport: always competitive, always challenging. Therefore, our partnership with Michelin confirms our desire to be the preferred partner of the HoReCa sector. We create unique products under the brands Metro Chef and Metro Professional: they are designed and perfected together with chefs – made for the best chefs in the world, "said Imre Horváth, President of the Management Board of METRO Croatia.
The importance of Michelin recognition in the development of domestic gastronomic and tourist offer has been recognized for years by the Croatian National Tourist Board, which was once again a partner of the event.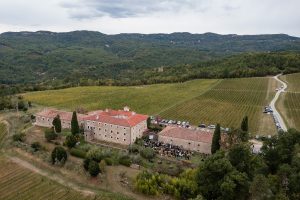 "Tourism and gastronomy are closely related tourist products, so the awarding of prestigious MICHELIN labels to Croatian restaurants is of great importance in the further promotion and positioning of Croatia as a quality destination with a rich and diverse gastronomic offer. With this award ceremony in the beautiful Istrian ambience, together with our partners, we want to further emphasize the exceptional success of our recognized restaurants, which were included in the MICHELIN guides and received great honor and recognition for their work. Today, our country boasts a total of 10 restaurants with a MICHELIN star and a total of 68 restaurants with some of the labels of this prestigious gastronomic guide, "said the director of the Croatian Tourist Board Kristjan Stanicic, adding that all Croatian regions are rich in diversity, which makes our country recognizable. as a prominent European gastronomic destination.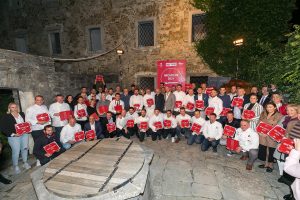 The Michelin award ceremony took place in the heart of Istria, on the site of the magnificent estate of the Belaj castle surrounded by a historic vineyard, and brought together the best Croatian restaurants and their chefs who celebrated their success with METRO. A special stamp for the whole event was given by the unique visual experience of the whole ambience, designed and edited by designer Boris Ružić, and especially for this occasion he created an innovative menu in the production of which he used some groceries and equipment from METRO brand specially designed for caterers.