This way we provide an opportunity for each student and his individual progress
Currently, we are also working on further improving our school with Mindfulness programs we started during the past school year, says Director of British School – Bright Horizons Milena Prodanić Tišma for Diplomacy&Commerce. She explains that this program nurtures the individuality of each student and helps them through everyday challenges inside and outside the school.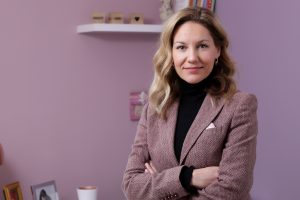 We have been living in Covid19 world for almost 2 years already, and we are following the rules adapted to the pandemic. This school year started more relaxed than the previous ended. How did British School – Bright Horizons adjust to "post-Covid" rules and which rules do you apply?
The International British School "Bright Horizons" is guided by the instructions of the competent epidemiological services and we organize the work of the school accordingly. We are pleased to be able to continue this year the activities that stopped after the pandemic broke out. Even though there are still limitations, we can say that the component of togetherness and cooperation has returned to our school.
How did the students and the parents accept all the rules?
I have to emphasize that I am very proud and grateful to our students and parents for all their support and cooperation over the past two years. Even though students in grades 5 to 8 have to wear masks and it's not easy for them, they certainly adhere to this. It is very important – since we expect the students to follow the rules – to explain to them the importance and the purpose of these rules since we are all in this together and also so we could be each other's support.
To what extent did you remain with the online model or did you return to school?
With the start of the new school year, we completely returned to the A Model of teaching, i.e. teaching in classrooms. As a school, we are prepared to enable students who will be subject to self-isolation measures to follow classes live from the classroom. As we have additionally equipped classrooms with smart boards this year and added technological aids, our school is more prepared than ever before for future challenges.
The British School – Bright Horizons is known as a school that keeps up with all the novelties and applies the curriculum that is best for the students. What would you single out as something that has proven to be most effective?
I believe that we are a school that has proven itself in the last two years with the quality of our curriculum, but I must single out a very important component of our educational work, which is the well-being of every student. Our professional team together with the teachers creates a support system for classes and students and this is our main task in our work. This we provide an opportunity for each student and his individual progress and provide them with a support system to guide them to fulfill their full potential.
Which plans would you like to announce for the upcoming period and what do you pay the most attention to?
Following on from my previous answer, I can continue by saying that we are currently working on further improving our school with Mindfulness programs we started during the past school year, which also nurtures each student's individuality and helps them with daily challenges inside and outside the school.
How much do you cooperate with other schools and how important is the exchange of information and experiences?
I had the opportunity through the Council of British International Schools to meet colleagues who run other international British schools and I am in constant contact with them, which is very important in today's uncertain times. As a school principal, you are sometimes in a situation where you have to make difficult decisions, but in these situations it is always good to have contacts from whom we can get advice or support and exchange experiences. Also, our teachers cooperate with other schools through joint activities. The school was also involved in the Erasmus+ project where we had the opportunity to collaborate with other schools from Europe.