The development of students' mental health should be treated the same way as all other subjects
Positive feedback from students and parents is an additional wind in our backs to continue to treat the psychophysical development of our students as our priority, Milena Prodanić Tišma, Founder of the IBSZ Bright Horizons, explains for Diplomacy & Commerce. At school, we continuously monitor educational trends in the world and develop them further, adapting them to our needs, including the UK National Curriculum and the International Primary Curriculum, adds Prodanić Tišma.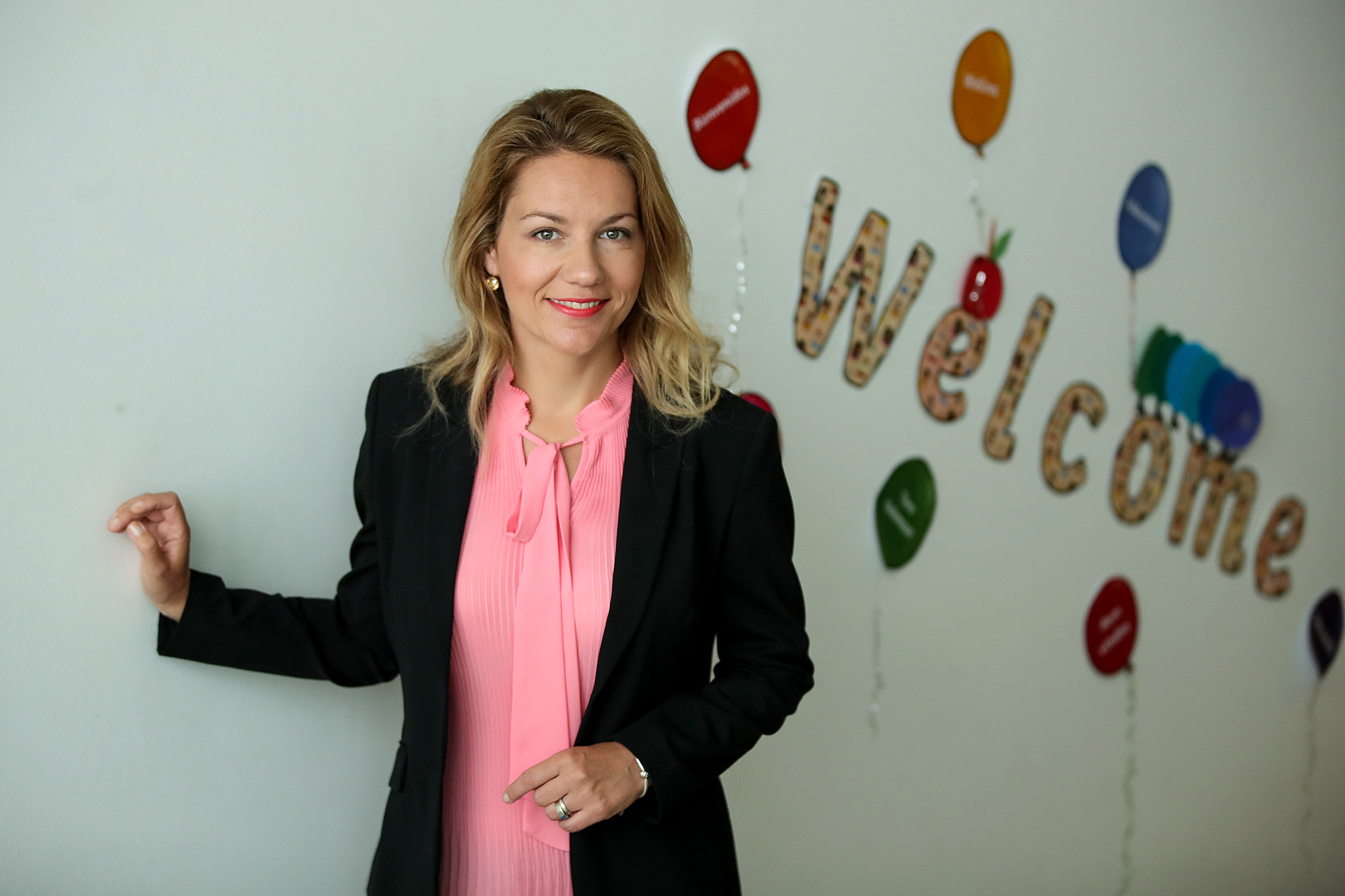 The corona crisis brought new rules and new measures, the most when it comes to education and schooling, as it seems. How has IBSZ Bright Horizons adjusted to new measures and rules?
At Bright Horizons IBSZ, we were completely ready for the corona crisis because our classes are adapted to online channels. We were also aware of the fact that, after the students return to school this autumn, they will need support more than ever before. This was one of the reasons why we introduced the Mindfulness program. All the new programs that we introduce, including this one, go through evaluation after the initial stage, and all the participants are included in this evaluation. The evaluation shows us how successful we were until now, and what direction we need to take further. With every new program, new opportunities are opening up and they don't just apply to active inclusion of our school's community but also to the possibility of offering the program to other schools. I am aware that in this time of hyper information, it is very difficult for students to maintain concentration, focus and productivity, and that's precisely why I believe that the development of students' mental health should be treated the same way as all other subjects. I believe that parents, but also the schools across Croatia, will recognize the importance of children's mental health and the role it has in development of their emotional, academic and social skills. Of course, when returning to school, we had to ensure the implementation of epidemiological measures, so that our students and employees were as safe as possible.
Online classes are one of the modes of operation. To what extent have the curricula and methods of work changed specifically?
Our biggest advantage over the past period of isolation has been our complete adaptability of teaching classes online. The entire process was coordinated and monitored by a professional service, and students have the option to have individual online consultations with a teacher, school counselor and/or psychologist if they need additional support. We made additional efforts to simulate a regular school day as faithfully as possible, which posed a special challenge for us since we use innovative learning programs. In these extremely difficult times that students across Croatia are facing, we believe that it is extremely important to protect their physical, but above all mental health.
That is why our expert service was available to all students throughout the distance learning period, just like during regular classes. The school psychologist was in regular, daily communication with students and their families as well as with professional staff of the school, where their timely giving guidance on how to deal with the whole crisis as easily and painlessly as possible was crucial. Positive feedback from students and parents is an additional wind in our backs to continue to put the psychophysical development of our students first.
Has the work programme changed and to what extent??
The school used different online apps in its work with the students even before the corona crisis. This method of work has helped us significantly because the students were prepared and have already adopted numerous skills that made their daily work in online classrooms much easier. The biggest challenge was to find a way to offer education to the youngest students, the first grade, who I also must commend for the great effort and support from parents who helped them keep up with the classes successfully.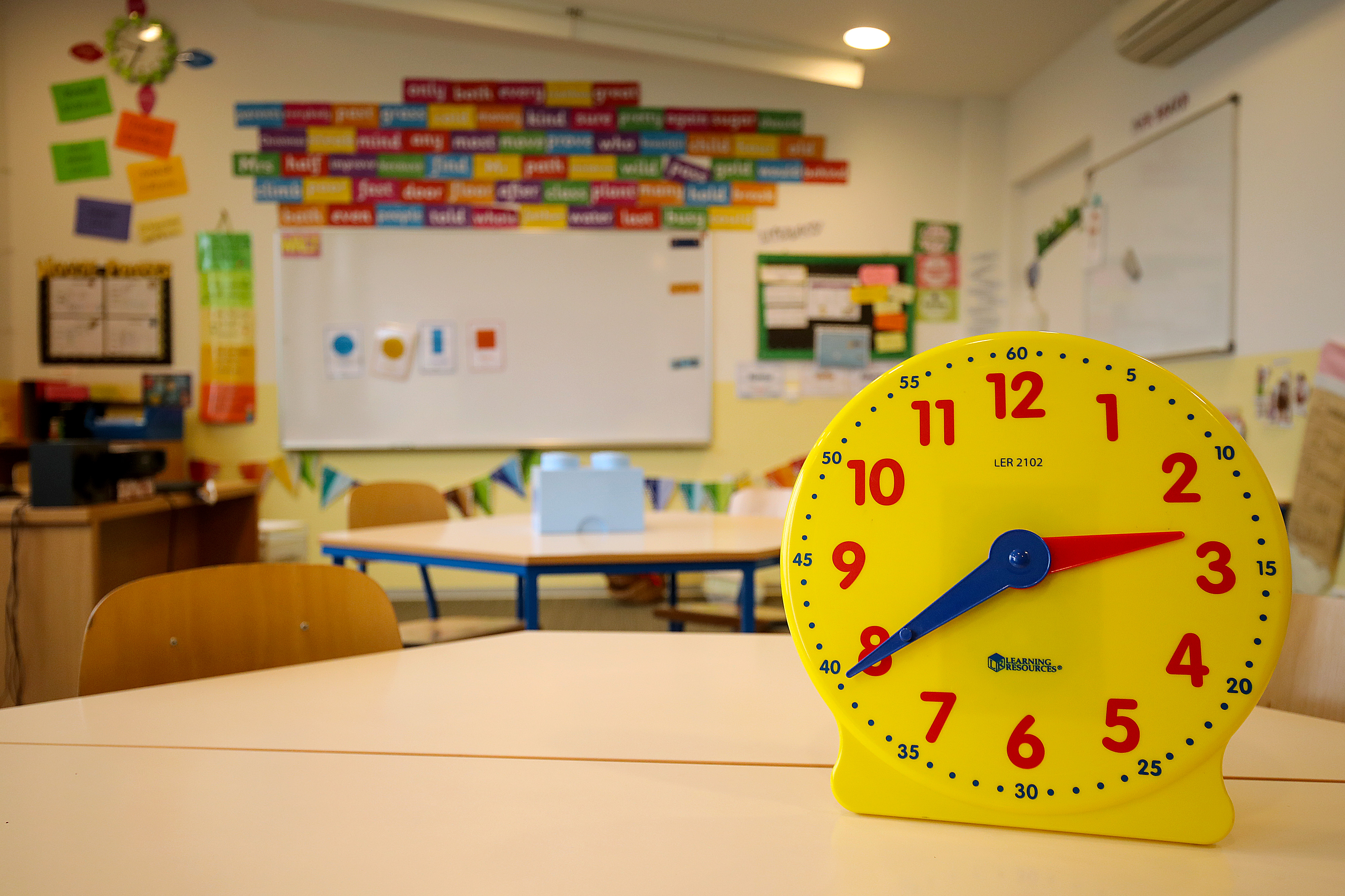 What you do to make the process of work and learning easier for your students and employees?
It is very important to continuously monitor the needs of students. Primarily by teachers and the expert team. We organize different workshops at the school depending on the needs.
We must never forget all the people who are involved in the work of our school. We also try to provide maximum support to all our employees here. In this time, it is difficult to conduct classic team-building activities, but we tried to organize mindfulness workshops for them as well, which we conducted even online, depending on the situation.
All this facilitates the work process inside the school and offers additional support to our colleagues.
Your Curriculum was adapted to the UK National Curriculum and the International Primary Curriculum. Do you develop these curricula further?
At school, we continuously monitor educational trends in the world and develop them further, adapting them to our needs. I can say with great pride that, regardless of the new circumstances, we have continued with the planned enrichment of the curriculum and we integrated the United Nations Sustainable Development Goals into teaching as an integral part of the curriculum. Global development goals include climate change and sustainable consumption, emphasize the value of innovation and the importance of peace and justice for all. They are universal and applicable in all countries and communities, by all people, and the specific opportunities, conditions and opportunities in different parts of the planet should be taken into account when implementing them. In our school we educate children as active participants in society, so we want them to be fully acquainted with all the topics that are crucial to society. It is of great importance to continuously encourage students to talk about these topics that are so important. The values ​​we promote were only upgraded and deepened.
What are your plans by the end of this year and for the year 2021?
As every crisis should be viewed from the perspective of opportunity, not just danger, we decided to use this crisis caused by coronavirus to develop our Mindfulness program. We will apply it with a regular program to support students in their daily work to develop concentration, their focus and productivity. At the beginning of the school year, all teachers were introduced to the principles of mindfulness, and the program itself is led by a psychologist from our school, who completed the MISP (Mindfulness in Schools Project) education in London. The Mindfulness in Schools Project, established by teachers from the UK's most successful schools and also the most recognized provider of training and mental health curricula for schools, aims to improve children's lives by contributing to their positive mental health.
More than 350,000 students worldwide are involved in the MISP program, which develops their academic, social and emotional skills. Mindfulness in Schools Project considers mental health to be as important as other school subjects, and the coronavirus crisis has further confirmed that the focus in education should be placed on the mental health of students. I am extremely happy and proud
that the students of the International Elementary School Vedri obzori have been part of this world-renowned and important program since September this year, which will strengthen their concentration, focus and productivity.
When it comes to the education system, especially of foreign schools, where do you see opportunities for advancement, what is missing to make it even better?
At the end of every school year, we analyze the approaches we used in educational work. During this dynamic period full of challenges, we must find ways to provide students with the best possible upbringing and education. We are aware of our responsibility for student safety even during online classes, and this year we signed a contract with the National Online Safety Agency, which provides support, education for teachers, students and parents through this demanding period of their growing up.
When I set out to open the school, my guiding thought was to provide an upbringing and education that would recognize the individual. A system that would be supportive and in which students would be active participants. With a sense of justice, equality among people. Where multiculturalism is their natural environment.
After seeing off the first generation of our students to high schools, I am proud to see that we have succeeded in that. Such active participants within schools tomorrow will be active participants in the society. A great responsibility lies on schools in the educational aspect. Of course, it's only possible if the parents are our partners in it. I believe we are on the right track and I look forward to the new generations to come.