Combine work, the pleasure of staying in nature and the tastes of Lika gastronomy in the congress and banquet offer of the Plitvice Lakes National Park! In this extraordinary beautiful and world reknown destination, we offer the organization of congresses, conferences, workshops and other business events in our hotels Jezero and Plitvice, with individualized approach and professional staff at your disposal, able to adapt to all your requirements and needs.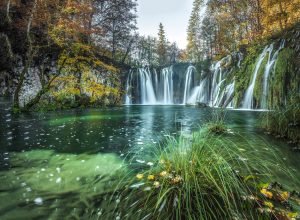 Plitvice Lakes is the oldest and largest national park in the Republic of Croatia. With its exceptional natural beauty, this area has always attracted nature lovers, and it was declared a national park on April 8, 1949. The process of tufa formation, which forms barriers and thus creates lakes, is the outstanding universal value, for which the Plitvice Lakes were internationally recognised with their inscription onto the UNESCO World Heritage List, on October 26, 1979. The Plitvice Lakes system consists of 16 named and numerous smaller, cascading lakes. Due to the geological background and characteristic hydrogeological conditions, the lake system is divided into the Upper and Lower Lakes. Situated in this oasis, located only about 300 m from the biggest lake Kozjak and its lush greenery, our hotels Jezero and Plitvice are hidden away in the quiet environment of Plitvice Lakes, which makes them a perfect location for business and leisure in nature.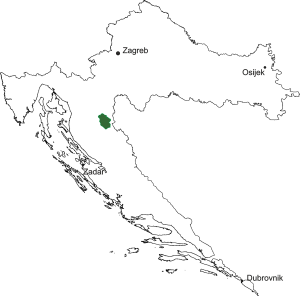 Nearest airports (distance from Plitvice Lakes National Park):
Zagreb: 143 km
Zadar: 139 km
Split: 228 km
Rijeka: 169 km
Pula: 276 km
Dubrovnik: 465 km
Hotel Jezero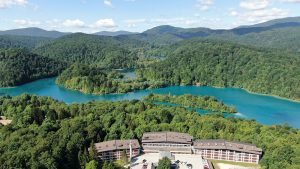 Located just a short walk from Entrance 2 to the National Park, Hotel Jezero is one of the leading congress hotels in Lika region, with 205 rooms, 19 suites, a congress hall with up to 220 seats, 4 meeting rooms with free Internet and excellent audiovisual equipment available on request. A pleasant break from business meetings can be provided with our gastronomic offer in the a la carte and hotel restaurant with terrace lobby bar.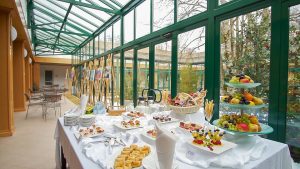 The restaurant's rich gastronomic offer includes specialities prepared from locally sourced products carrying the Lika Quality certificate, which will please even the most sophisticated gourmets' and gastro-enthusiasts' palates. In addition to that, our wellness facilities, of which we highlight the whirlpool, Finnish sauna and massage & body care salon, will make stay in our hotel even more pleasant and relaxing.
Hotel Plitvice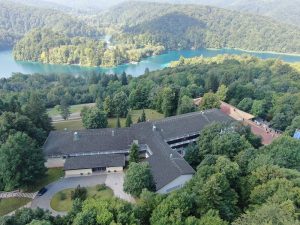 Hotel Plitvice, this exceptional architectural achievement which is included in the protected cultural assets of Croatia, offers accommodation and professionalism for smaller business events in the very heart of the National Park. It has a capacity of 52 accommodation units, a la carte restaurant with 160 seats and a lobby bar, while the inspiration for work will not be lacking in the conference room for meetings and seminars, with the capacity for 40-50 participants, overlooking the enchanting greenery of the Park. Internet is free and audiovisual equipment is available on request.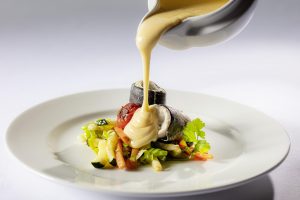 Provide your business partners and associates with memorable moments in the green oasis of the Plitvice Lakes National Park and contact us with confidence for the organization of your business event