When you work with clients to whom you do not sell a unified product, an individual approach is important.
Real estate in Croatia is still traditionally the safest investment and the most popular way to save money, says Sergio Serdarušić, CEO of www.eurovilla.hr, for Diplomacy&Commerce. The value of real estate is constantly increasing, and the demand for new buildings is increasing as well.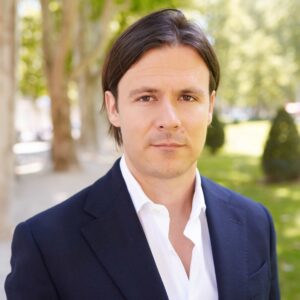 Eurovilla is celebrating a great jubilee this year, 20 years of successful business. How would you describe this 20-year-long road, what would you point out as your greatest success?
 Eurovilla started as a small family company, at first focused on a very limited circle of real estate, but mainly the truly high-end ones. The idea was to provide our clients with top quality service, personal approach, and to give them our attention entirely. in the period when Eurovilla was created, the agencies were quite devoid of personality, somewhat boring, without identity, bureaucratically oriented, it was difficult to escape the impression that it was just another branch of boring trade and sales. There was offer, there was demand, but the client as a fundamental factor (along with the real estate, of course) in our business was not seen as a person who needed an individual approach. There was no initiative even to rewrite foreign trends… It was also a relatively new age of the Internet, where we as a country were left quite behind and failed to catch the trends of the West. Eurovilla saw its opportunity here to start offering a recognizable service in the then market vacuum, because it was clear to us how important a role the brand image plays, how important marketing is, and how important social networks are, which then, of course, did not exist in digital form, but there was a circle of clients that had to be maintained for further success. It is important to understand that in our line of work, professional activity outside the office is just as important as the activity in the office itself. The recommendations were what could keep you alive in business, burry you or make you a leader. In fact, that basic philosophy is still relevant today, only the tools have changed and adapted to the digital age. We have always insisted on and expected from ourselves to win a top position on the scene. The amount of work necessary for what we have today was immeasurable, at every step and stage throughout the company's history. We really live this job every day of the year for the last twenty years. We are glad that the clients recognized this, we are extremely grateful to them and it is a great honor for us to be where we are.
As an "agency with a purpose", you bring together the people and the real estate sector in the search for the perfect home. How much more demanding have today's buyers become, and how much more flexible are the sellers?
 First of all, it is important to stress out that we don't have classic buyers, since we are not in the business of trade. We have clients to whom we provide a service. When you work with clients to whom you do not sell a unified product, an individual approach is important. The outcome of mediation depends on the quality of that approach and understanding of the client's needs and wishes. Their expectations often need to be adjusted, and this process is often very delicate, so we try to be as ready as possible to respond to all questions and needs.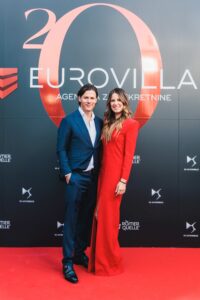 How do you rate the current real estate market in Croatia? Where do you see further progress, and where do you see stagnation when it comes to the offer?
 Real estate in Croatia is still traditionally the safest investment and the most popular way to save money. The value of real estate is constantly increasing, and the demand for new buildings is increasing as well. If we take into account the long-term time period, it is clear that the price is only going up with minimal oscillations and auto corrections of the market. We as a people are very inclined to invest in real estate and it is almost impossible for that trend to change in the foreseeable future. We are here to readily respond to market needs. I hope that the future will bring a high-quality supply, great demand and positive global economic trends that will ensure the purchasing power of our existing and future clients.
When it comes to prices, what is your estimate – will they rise, stagnate or perhaps drop? What is the most realistic scenario, if we take into consideration the law of supply and demand?
 On the long run, the prices of real estate will rise. Even though the market always slightly adjusts from time to time due to various external influences, political situations and crises, investing in real estate is still the safest thing. The price of new construction is increasing for several reasons: the demand is higher for security reasons, there are fewer and fewer quality locations, therefore land prices are higher, labor is more expensive, material prices have increased, and the expected equipment is of much higher quality. As the prices of new buildings rise, the prices of old buildings in the same neighborhood also move up, but sellers must be careful not to overestimate the value of real estate that needs to be invested in.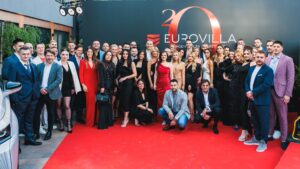 How is your cooperation with the legislator (state, law makers), how regulated is the market, do they understand the needs of the industry and where are the biggest problems in business?
 We adhere to the rules and laws in full. Our legal service is as up-to-date, professional, fast and professional as possible. The market is mostly regulated from our perspective, since – fortunately, we attract clients who, as a rule, have very orderly property legal relationships, as well as purchase power and creditworthiness. We invest as much as possible in the education of agents and employees, we are all very familiar with the law, and so far we have not encountered any significant problems.
We organize numerous trainings throughout the year, so that we constantly follow changes and amendments to laws that concern our professional activity.
What would you single out as Eurovilla's special feature, what makes you stand out from the competition?
 The biggest advantage is definitely the number of excellent professionals who make up our agent, legal and administrative team. Since we invest a lot of time, energy and resources in this human factor in the field of continuous training and education, I am very glad that we are recognized on the market as an agency with the best agents, whose results confirm this, of course. As in all other successful companies, we are directly dependent on our employees, they do a really excellent job and thus make us recognizable and constantly present at the very top of our business. There are also our reliable business partners who we can always rely on and who have been following us faithfully for many years. In addition, we use numerous business strategies that are the most advanced in this part of Europe. We also work closely with renowned marketing agencies that stand behind us, with whom we coordinate all our advertising activities related to the coverage of all foreign portals with always prominent positions. Approximately 70 to 80% of customers in Dalmatia are foreigners and we are extremely strong in reaching potential clients. We are also extremely active on social networks, where we receive numerous positive comments. We also pay great attention to our own CRM, which we have been developing for more than 15 years and which, according to the expert opinion of leading people in that segment, is recognized as one of the best. Technology is certainly the future of real estate, where Eurovilla follows global trends, primarily the American market whose business models we are trying to adapt to ours.
Where and how do you see the company and yourself in the next 10 years?
 I intend to do this job for a very long time because I truly love it. Successfully closed deals are what motivate me every day. I love dynamics and working with people, and I hope that over time we will only strengthen the image of our company even more and gain additional exposure on the foreign market, where we will successfully present quality service and thus further arouse interest in quality real estate in Croatia.  
8.When talking to clients, you especially point out the advantages of Dalmatia when it comes to real estate. What are the advantages?  
Croatia is a beautiful country in the heart of the Mediterranean, its excellent location, especially in its coastal part, offers absolutely all options to foreigners who have decided to look for a new or summer home there. Since I assume that the question is aimed at foreign citizens who decide to buy a house or a villa by the sea, I think that Croatia meets absolutely all the parameters that a country focused on vacation and escape from the busy everyday life of a big city can offer. The first advantage is that you are buying a property whose price is only increasing in a market that is not prone to large fluctuations or declines in value. So your money is safe. Another advantage, from a purely financial point of view, is that the value of the same property only increases from year to year. The third advantage is the climate, which is mild and moderate throughout the year and makes your home not only a summer oasis of rest, but also a place suitable for living all year round. Furthermore, Croatia is very well connected to the rest of the world, which facilitates frequent arrivals and departures. The cost of living is significantly lower than in other Mediterranean countries, nature is untouched because Croatia does not have a single branch of "dirty" industry, the sea is the cleanest in the world, and the crime rate is negligible. Croatia is one of the safest countries to live in Europe and the world. It offers a rich gastronomic and cultural life and a handful of opportunities for sports activities. The people are pleasant and accommodating. In accordance with your wishes, Croatia is ready to respond to everything with its rich offer and abundance of opportunities.
https://eurovilla.hr/