Under the Swiss enlargement contribution, Switzerland supports many projects in the youngest EU member.
The Swiss Ambassador to Croatia H.E. Emilija Georgieva for Diplomacy&Commerce explains how the
Swiss government is dealing with the Covid-19 pandemic and resulting economic crisis. She also talks about the bilateral relations between Switzerland and Croatia, and her recommendations for any travelers coming to Croatia.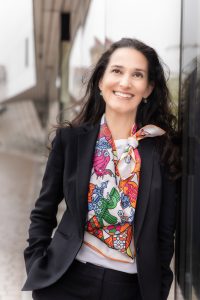 What is the current situation with the Covid 19 crisis in Switzerland?  How many people have been vaccinated and what do you expect for the coming autumn and winter, will there be a new lockdown or some new measures or do we have to live with Covid-19?
— As is the case in Croatia, the Swiss Government is fighting against the pandemic with all necessary measures, including careful consideration of, and respect for, personal freedoms. To date, Switzerland has administered more than 9 million vaccine doses, so that just under 53% of the Swiss population is fully vaccinated. As in Croatia, we have a mask mandate indoors and Covid-certificates are mandatory for large events. The Federal Council recently extended the certificate requirement and since September 13 it applies to almost all indoor events, regardless of size. This includes restaurants, museums and fitness centers. These measures were needed because the capacities in hospitals, especially intensive care units, began decreasing drastically after the summer break.  Switzerland intends to continue pursuing the normalization of social and economic life as far as the epidemiological situation allows. The main focus for the coming autumn and winter is therefore the vaccination strategy, and ways to motivate people to get the job. The surveillance of new variants as well as the expansion of testing capacities are also important focal points.
From an economic point of view, how much has the pandemic affected the Swiss economy? Which sectors were the hardest hit? What do the numbers show?
— The Swiss economy, like the Croatian and many others, has suffered from the pandemic. The gross domestic product fell by 2.9 percent in 2020 compared to the previous year, and the particularly hard-hit tourism industry recorded a decrease in value added of 40.4 percent. To counter this, the government has passed an aid package worth CHF 70 billion. The measures it has introduced, which include short-time work compensation schemes, hardship assistance, and Covid-19 loans, have helped ensure that workers and companies have not been too gravely affected. Further, they seem to have been able to avert a long-term economic crisis, as the gross domestic product is expected to grow between 2.7 and 4 per cent in 2021.
How do you asses the relations between Switzerland and Croatia?
— The Bilateral relations between Switzerland and Croatia are very good. This is apparent in the economic sector, in politics and of course in tourism. In the last two years, we have had two presidential visits and numerous political consultations. Around 50 Swiss companies are successfully active in Croatia and generate several thousand jobs. An important element of our relations is the Swiss enlargement contribution to Croatia (www. swiss-cro.hr), under which Switzerland supports many projects in the youngest EU member. These range from water and wastewater infrastructure projects to projects in the area of research, civil society, demining, and small and medium enterprises. The approximately 30'000 Croatians who live in Switzerland and the large number of Swiss tourists who spend their holidays in Croatia also play a central role. They contribute significantly to a mutual understanding and thus to excellent people-to-people relations.
You mentioned the EU. Switzerland is not part of the European Union. How close are your relations to the EU?
— The European Union is Switzerland's most important partner, on all levels. Our daily trade with the EU amounts to one billion euros. We are in the heart of Europe and 18% of our population are EU citizens. These are only a few examples of how close the links are. Despite these strong links, Switzerland has decided that it is not an option for us to join the EU. Nevertheless, we are a European country and share the same values with regards to peace and security, human rights, climate change, the fight against poverty and many other areas. As a dedicated partner, Switzerland is strongly committed to the stability and prosperity of Europe.
What do you consider to be the biggest challenges for European security and what is Switzerland's role? How do you approach new/old challenges (migrants, climate change…)
— As this past summer has shown, Climate Change is undoubtedly one of the most important challenges facing Europe and the world in general. Switzerland is continuously striving to ensure the preservation and longterm safeguarding of our livelihoods, both in its domestic and foreign policy. This is why we are fully committed to the Sustainable Development Goals and the Paris Agreement, and why we continuously aim to work with our international partners, like the European Union, towards the implementation of sustainable practices. Another important concern is, of course, migration. As a Schengen associated state, Switzerland is dedicated to cooperating with its European partners in order to pursue a migration policy that addresses both the opportunities presented by migration, and the challenges produced by irregular migration.
You have been in Croatia long enough. What would you single out as something you liked the most (from the region, gastronomy, customs…) and what would you recommend to your compatriots when they come to Croatia?  What strikes me most about Croatia is how diverse the country is. I'm still discovering all the facets that Croatia has to offer, and I look forward to more opportunities to do so. This diversity can be seen in the people, the landscapes, the economy, the culture, food and much more, depending on what part of Croatia you are in. Croatians in general are very polite, friendly, and helpful people. If you have trouble finding anything when travelling, for example, they are always very, very happy to help. When people ask me which place in Croatia they should visit, I always find it very difficult to choose. All regions offer something unique and wonderful, but I do have to say that waking up early in the morning on a small island in Dalmatia and swimming in the sea, eating truffle pasta for lunch in Istria and enjoying the evening in a bar in Zagreb all sound very appealing. And being a vegetarian, I would also recommend to travelers that they taste fresh fish with blitva and have kremšnita for dessert.