On March 29, Valamar Riviera held its first Valamar Digital Day – presentation of the Valamar digital strategy, which is one of six key strategic initiatives of Valamar, and the digital trends and technologies that will mark tourism and hotel industry in the upcoming period.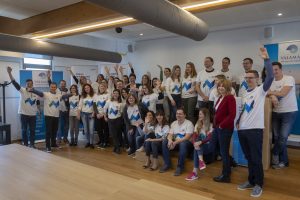 The digital day in Valamara was also the first presentation of a digital team called VALDI (Valamar Digital & Innovation), which makes up to fifty Valamar employees with experience in numerous innovative projects. Namely, in the last two years, Valamar has launched a total of 46 digital projects within the digital strategy of the company focusing on several areas such as personalization of services and customer relations, and optimization and automation of business processes that are necessary for further development of competitiveness and high level of quality services by which Valamar is recognized in the market.
Valamar has already implemented a number of innovative digital solutions such as myValamar mobile communication applications, Valamar Experience Concierge for destination management, check-in kiosks, intelligent room systems, beach towel logging applications, and more. This year, VALDI is focused on creating an unforgettable guest experience in the arrival and check-in phase, the Valamartist mobile application for employees and the development of an online education platform.
Valamar Digital Day was opened by Ivana Budin Arhanic, Vice President of Business Development and Corporate Affairs of Valamar and Roberto Gobo, Digitalization Director at Valamar, who highlighted the importance of digitization for a successful and sustainable growth:
"Croatia as one of the leading tourist destinations has already proven that knowledge and creativity can be globally competitive. With its digital strategy, Valamar Riviera wants to respond to the needs of a modern guest, to enable employees to communicate and learn on digital platforms, to improve business processes and to nurture an organizational culture that constantly innovates with the help of new technologies. Valamar's digital vision aims to provide personalized services and improve operational efficiency for what digital technologies can today be an excellent accelerator, "said Ivana Budin Arhanic, vice president of business development and corporate affairs in Valamara.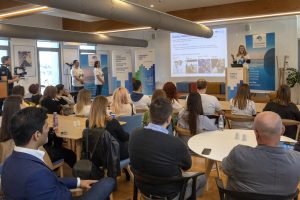 Innovative technology solutions and projects have been presented by leading experts from a number of leading IT and digital technologies companies, including Microsoft Croatia, IBM Croatia, SAP and Portaltech Reply, Bonsai by Span, Careesma.co, Megatrend Business Solutions, Combis , Span, Adria Electronic, Creatrix (Flex keeping), Unidos Group, and Kadei 360. Valamar has thus highlighted the potential of wider digital transformation in tourism through the first Digital Day.