Founded in the distant year 1927, Volvo Cars has built a strong reputation over the years as a world leader in quality, design and safety.
Because of so many positive features, proven reliability and a luxurious yet reserved Scandinavian style, Volvo soon became a popular choice among diplomats, too. As a matter of fact, Volvo Cars has been serving the diplomat community already since 1956, today offering one of the most comprehensive diplomat sales programs on the market.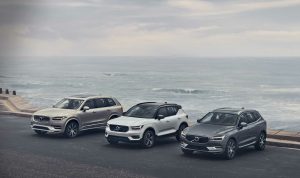 Especially in this last area, the Swedish brand has held a downright legendary status for many decades now – due to its many breakthrough achievements, which raised the level and changed our perception of automotive safety.
Designed around people
The fact is that the advantage of Volvos is not only in what they offer in general, but primarily in how much they manage to adapt to the wishes and needs of individuals. Each Volvo – as the brand itself says – is designed around people.
Let's illustrate this: a Volvo Diplomat customer, for example, is able to order a new Volvo, tailored to her or his unique requirements, with a premium level of service and exclusivity guaranteed. Choice can be made between a wide selection of cars and various possibilities, and there is also the option of designing a desired car in the configurator on Volvo website and using Volvo consultants to help make the right decision.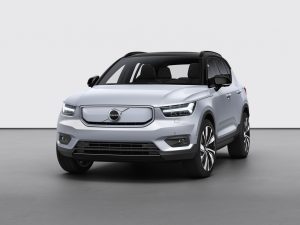 Exclusive diplomatic offer
In addition, members of the diplomatic community can always take advantage of the special diplomatic offer of vehicles, where selected Volvos can be purchased at a significantly lower price, available only to them. Volvo models from diplomatic selection offer the highest Volvo quality and equipment that is carefully adjusted to diplomatic travels, to keep passengers relaxed even on very long journeys.
SUVs, a more modern choice for diplomats
And while every single car from special Volvo Diplomatic Sales program is tailored to unique wishes of diplomats, there are some Volvo models that are becoming more and more desirable among the community, with growing popularity. These are the XC models, a line of exceptional SUVs that represent an alternative to more classical diplomatic cars and offer plenty advantages.
For example, the Volvo XC40 excels in driving experience and cutting-edge technology and brings lightness to journeys, while its somewhat bigger brother Volvo XC60 impresses with perfect technology, highest comfort and equipment adjusted to the lives of diplomats. Finally, there is the Volvo XC90, the most sophisticated Volvo to date that brings refined power and impeccable comfort to diplomatic travel.
In the current special offer, prepared exclusively for members of diplomatic community, all three XC models are available under particularly favorable conditions:
XC40 T2 Momentum AT8  starting from 21.900 EUR, with savings up to 38 %
XC60 B4 Momentum AT8 starting from 25.831 EUR, with savings up to 56 %
XC90 B5 Mom AT8 AWD starting from 38.961 EUR, with savings up to 49 %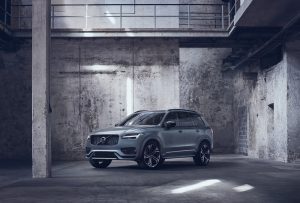 Recharge, paying attention to people and nature
What has also always been the nature of thinking at Volvo are the cars that carefully look after environment. Just as diplomatic travels are often long, it is important in the long run to know how to preserve natural world.
Therefore, Volvo Diplomatic offer also always includes cars that are very protective to nature. Today, these are the new plug-in hybrids XC40, XC60 and XC90 Recharge that provide more power and less impact on the environment. As every Volvo, of course, all three offer all the elegance and comfort on diplomatic travels. In the special offer created exclusively for diplomats these cars are available:
XC40 T5 Recharge Inscription Expression AT7 starting from 31.282 EUR, with savings up to 36 %
XC60 T6 Recharge Inscription Expression AT8 starting from 41.712 EUR, with savings up to 46 %
XC90 T8 Recharge Inscription Expression 7s AT8 starting from 49.990 EUR, with savings up to 49 %
Find out more
However, the SUV selection is far from everything – as already mentioned, Volvo offers diplomats the widest possible selection of its vehicles with always the best terms of purchase.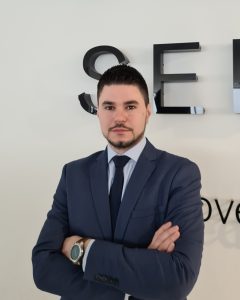 VCAG as Volvo Car Corporation authorized importer for Adria Region, provided for You "concierge" service where in direct contact with our Fleet Manager (Mr. Matija Bilić / matija.bilic@vcag.net ) you will be guided through whole sales process and all assistance needed and possible will be provided. Please do not hesitate to ask any question you feel need clearance, all in purpose making your purchase as lean as possible.
You can read more about all the Volvo cars and the Volvo Cars Diplomatic Sales service on the website volvocars.hr, or if you prefer to contact Volvo directly, write to diplomatic.sales@vcag.net.
Bon voyage diplomatique!