A challenging period is ahead of us, first the parliamentary elections, and then we have to face the effects of the crisis, which we believe will be particularly emphasized after the summer. We at Made in Italy are prepared to engage in the promotion of Italian economy and economic cooperation between Italy and Croatia with even greater determination.
Italy is one of the countries in Europe that as significantly affected by the Covid-19 wave, it suffered enormous human sacrifices with equally great economic consequences, but it is also a country that never surrenders, always rises and always starts anew, says Andrea Perkov, Secretary General of the Italian-Croatian Chamber of Commerce. "Made in Italy is recognized and acknowledged in a number of sectors worldwide, and precisely because of everything that has happened in recent months, we are even more determined to emphasize and promote product excellence, from design, fashion, food industry, culture, science, industry, etc."
The Italian-Croatian Chamber of Commerce, although it officially marked its fifth anniversary last year, is present through its activities for over 15 years.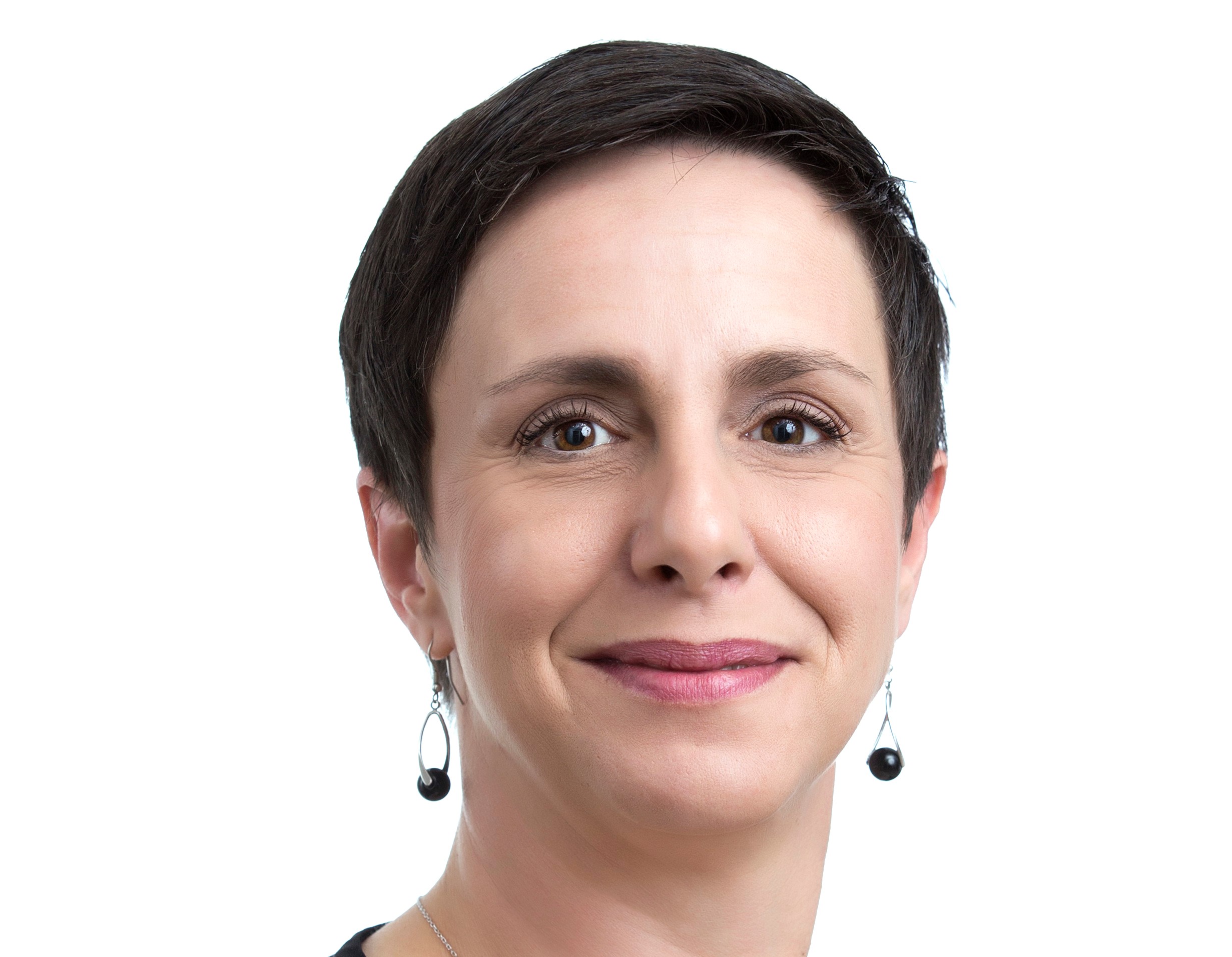 On May 11, 2014, in Zagreb, in close cooperation with Italian Embassy in Zagreb and ICE Agency, the Association of Italian Entrepreneurs in Croatia – UTPUH, was established.
The Association originated from an advisory body of entrepreneurs that has been operating in an organized manner for 10 years and it was officially registered and approved in the Republic of Croatia as a private, independent and non-profit organization.
At the Assembly of Members held on December 13, 2018, the change of name to the Italian-Croatian Chamber of Commerce – THGK was adopted. The Chamber thus began to access the network of Italian Chambers of Commerce abroad – Assocamerestero, approved and recognized by the Ministry of Economic Development of the Republic of Italy.
Italian Chambers of Commerce Abroad (CCIE) are associations of entrepreneurs and professionals, whether Italian or local, approved by the Government of the Republic of Italy, and the Law no. 518 of July 01, 1970 transformed them into an integral part of the chamber system of Italy (Statutory decree no. 23 of February 15, 2010), they were established and developed in countries with significant presence of Italian companies worldwide. Today, the network consists of 80 Chambers in 58 countries in 160 offices, and it has over 18,000 members, of which 88% are local companies working or showing interest in work and cooperation with Italy.
Joining this network allows us not only to increase the operational capabilities of the Italian-Croatian Chamber of Commerce but also to exchange data, experiences and business opportunities in the entire system of chambers in Italy and with all other Italian Chambers of Commerce in the world, and we are also connected to the professional international information network via our Pla.net information system.
THGK therefore became a strategic factor for all those who want to internationalize their business effectively and securely, not only on Italian and Croatian market, and with very clear goals: developing and improving relations between Italian and Croatian entrepreneurs, encouraging cooperation between entrepreneurs, local and state authorities in Croatia and promoting cooperation between Italy and Croatia in the economic, trade and cultural fields. Our strength is in market knowledge, reliability and reputation, presence and visibility and a trilingual team.
In order to achieve our goals, we are cooperating closely with our members, with Italian and local corporate factors, and with all the public and private entities that support the internationalization of companies in an organized manner, especially: regions, chambers of commerce, trade associations, expos, consortiums, business networks.
Client Assistance through free-of-charge and paid services, from information for the first orientation in a single market to special support for positioning and consolidating the strategies of Italian companies in foreign markets, but also local companies looking to cooperate with Italian SMEs. Organizing networking events and activities to provide the companies with the opportunity to meet foreign colleagues to whom they can make suggestions for productive, technological and commercial collaboration. Promoting the excellence of Italian territory by spreading its features and know-how, also through the organization of missions for groups of entrepreneurs, production zones abroad or the incoming mission of foreign companies and operators directly to the territory in which Italian companies operate.
Providing skills and competencies on how to work in the country, through targeted educational interventions for individual companies and/or professionals; or through training in cooperation with the main Italian and domestic universities.
In order to improve the provision of services and performance to its clients, the Chamber conducts continuous monitoring of the same service and customer satisfaction, which is accompanied by a complaints management system based on the principle of maximum attention to the client.
To ensure quality services, we are committed to regularly guaranteeing: – competence – clarity – kindness – confidentiality – impartiality. Provision of our services is based on: – meeting requirements – timely delivery – transparency of procedures.
Unfortunately, the seat of the Chamber that was located at the very central square was severely damaged in the earthquake that hit the city of Zagreb in March this year, therefore we had to relocate our offices. I would like to use this opportunity to announce our new address, which will be open at the beginning of July, with previous announcement, where we will be adhering to all the epidemiological regulations.
The new address is Draškovićeva Street no. 58/1. New address, new strength, new initiatives.
During the entire lockdown period, in Italy and subsequently in Croatia as well, the Chamber was at the service to its members, but also to all the companies and individuals from Italy, providing timely and up-to-date information on the health situation, economic situation, listening to the needs and problems of members and together with the entire "System Italy" it became a stable and solid, reliable partner. Thanks to the Embassy of Italy in Zagreb, and the arrival of the new Ambassador, HE Pierfrancesco Sacco, the economic department formed a group, the so-called Režijske kabine, which brought together all the institutions active in the field of bilateral cooperation between our two countries, the Consulate General, the Trade Institute, the Institute of Culture, the Italian Community and THGK.
With this cooperation, and by strengthening relations with the local authorities, we participated in a series of initiatives to facilitate this crisis period and to enable the continuation of business operations, like the initial issues with the transport of goods, entrance of companies' key persons to Croatia, obtaining various permits, transport of workers, etc.
I particularly want to point out that our members, by a large majority and despite all the obstacles, managed to save jobs and continue doing business, often relying on our service for which we are especially grateful. Trust and synergy are definitely the positive effects of this global crisis.
As the situation slowly calms down, the borders are opening and business is starting up again, we noticed an increased interest of Italian investors and companies that want to expand their business to Croatia, but we also never stopped listening to the voice of entrepreneurs already operating in Croatia.
On June 3, a large information webinar was organized by the Embassy of the Republic of Italy, the ICE Office and our Chamber, on the topic of starting the economy after Covid – 19.
The date of the event itself is not accidental, only a day earlier the Republic of Italy celebrated its day, unfortunately this year without a celebration, without events, only with symbolic initiatives. Around the world, Embassy buildings were illuminated with the colours of the Italian flag, which became a symbol of struggle and endurance.
Also, on the day of the webinar, Italy opened its borders and thus began to normalize life.
With great interest from Italian entrepreneurs and investors, we presented an updated macroeconomic image of Croatia, as well as credit lines to help the entrepreneurs.
I would like to refer to the survey because it is a realistic picture "from the field", which we, among other things, presented to the Ministry of Economy, Entrepreneurship and Crafts, to State Secretary Lucić, who was also a guest of the webinar.
A great majority of entrepreneurs gave a positive evaluation of the measures of the Government of Republic of Croatia to help the economy, but at the same time, over 63% of companies expressed their concern about the possibility of a second wave, and they think that they will be forced to shut down the companies.
At the very beginning of Croatia's lockdown, 75% of companies asked for one of the measures of RH Government, mainly to preserve work places, however, a significant drop was noticed, especially in revenues, by over 80%, in expert, and even more than 50% in investments.
Also, we all notices an increase in digitalization of business operations which almost imposed itself as necessary, and a great majority of companies decided to continue with this form of operations at least partially and until the end of the year, even though it did make communication with partners/suppliers more difficult at least at the beginning, and it lead to a surplus in workforce.
Entrepreneurs gave their predictions for the period until the end of the year, therefore we can read how very cautious and very negative the thinking of entrepreneurs in Croatia is. Many expect a decline in GDP, industrial production, tourism and investments between 80 and 97%, and 53% of entrepreneurs believe that the economic crisis will contribute to increase in corruption index. The entrepreneurial community is one of the most important communities for the survival of any country and it is necessary to provide all possible means, services and ways to alleviate the crisis period, which, according to respondents, will stretch up to two years in Croatia. Intensified dialogue with the Government of the Republic of Croatia, as well as the reduction of contributions and taxes are expected, and all this is just the tip of the iceberg that awaits the newly elected Government after the parliamentary elections in early July.
From all of the above, I want to underline once again the competency, expertise and activities of the office of the Italian-Croatian Chamber of Commerce, which, as I said at the beginning of this text, hasn't stopped working even in the most difficult moments of health and economic crisis, and the earthquake.
Just like many others, our office also digitalized its operations to a great extent, and we managed to communicate the information to members this way, we organized a series of educational webinars on the topic of Government Measures, Moratorium of Banks, Remote Team Management, which we organized in cooperation with our traditional business partner, the Nordic Chamber of Commerce in Croatia.
I especially want to point out our participation in the greatest innovations and digitalization festival, "We Make Future", which was also held digitally this year. In more than 30 halls we heard about the interventions of expert speakers and representatives of international brands such as Twitter, Mozilla, Oracle, IPSOS, Hewlett Packard Enterprise and Microsoft.
Among the new halls of this edition were ONP and philanthropy, video and podcast, and the export and international markets.
Precisely this hall was held in cooperation with the Italian Chambers of Commerce Abroad and with participation of General Secretaries of Malta, Croatia, Serbia, France/Lyon, Vietnam, Australia/Sydney, Canada/Vancouver and Tunisia, which makes WMF Online a festival with international character.
Introductory speech by the Secretary General Assocamerestero, Prof. Gaetano Fausto Esposito presented the world of Italian chambers of commerce abroad, which clearly shows the strength and importance of this global network, which could truly be titled "We make future".
In addition to presenting Croatia as an attractive destination for investment, innovation and digitalization, I had the opportunity to present access to financing small and medium enterprises, government incentives and services offered by the Chamber to support Italian companies in Croatia.
A challenging period is ahead of us, first the parliamentary elections, and then we have to face the effects of the crisis, which we believe will be particularly emphasized after the summer. Unfortunately, the crisis has covered the entire world, swiftly, suddenly and without any preparation.
I hope that we will find ways and find solutions at least as quickly, primarily by saving jobs, by launching new investments, especially in manufacture.
I am once again inviting companies interested in cooperation with Italy and Italian companies that see a trusted partner in Croatia to contact the THGK office, and our team, although small, is extremely active, and it will find a solution adequate for your business.