What sets us apart from the rest of the competition are the independence and constant changes in all the areas of business
Director of Gebrüder Weiss Hrvatska Barbara Bujačić has been running one of the world's leading companies that has been operating in Croatia for more than 20 years. She talks for Diplomacy & Commerce about his experiences of running the company, business conditions, and about what the corona crisis has taught us. As a woman at the head of a company, she also revealed to us how she measures success in business and the secrets of team management.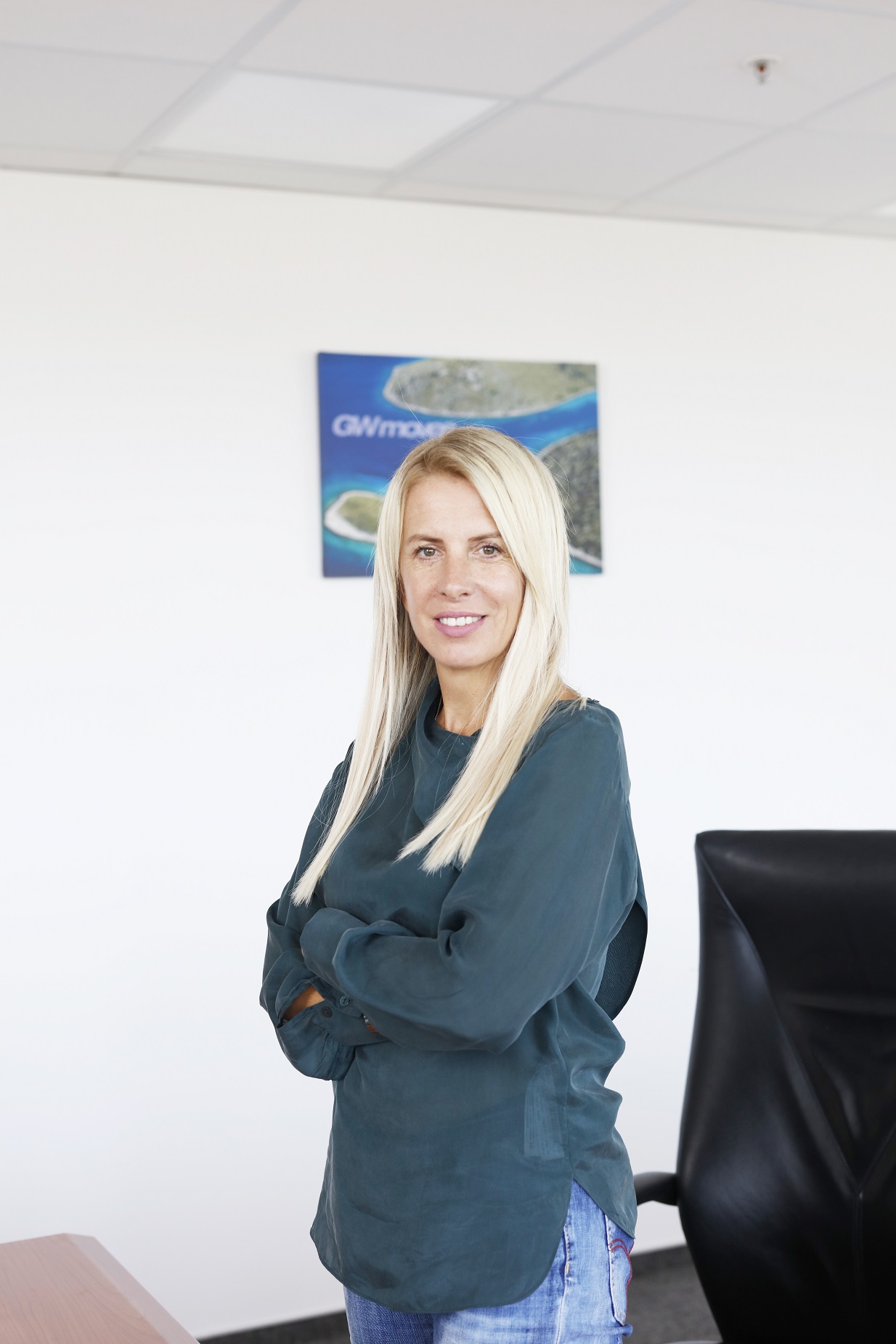 Last year you celebrated 20 years of doing business in Croatia. You are represented with your own branch and are continuously building your market position in the region. How would you rate the company's journey from its inception to the present day?
More than 20 years ago we started doing business on the market in Croatia, and our path went from a small shipping company to a serious logistics operator with modern IT solutions. We went from a 100m² office space to a building spreading on 20,000m² outside Zagreb. We went from transportation that consisted of a couple of shipments received through our branches in Austria, to today when we process more than 52,000 shipments a month and have about 80 trucks a day on the road. What sets us apart from the rest of the competition is the independence and constant changes in all the areas of business in order to improve the quality and needs of our business partners.
Corona crisis had a negative effect on the operations of many. It seems that you have a different experience?
When it comes to corona, we have many experiences, both positive and negative.
One of the positive experiences is that we had more time to pay attention to our employees, invest more in education and try to approach new ideas in a more creative way.
The negative experience definitely refers to the slowing down of the economy, less contacts inside the company, and work from home office. Our experience is such that we simply don't want to let circumstances we live in dictate our mood and condition our development. That is why we invested in people, i.e. in education, we worked on new services and development and turned the situation in our favour.
What is it that you offer to your clients and why do you recommend precisely

Gebrüder Weiss?
The quality of service we offer is excellent, we are fast, flexible and transparent, you can now monitor our performance through the customer portal, where you can see where your goods are, and when they will be delivered, all in real time.
Everyone is expecting the return "to the old ways" this year. What are your plans for the coming period? We expect more work, new momentum in the economy and more investors, both domestic and foreign, primarily in industry and food production
It is necessary to regulate the legal gaps, resolve the issues of local self-government and authority, issues of national wealth management, etc.
You are at the head of a large company. How do you describe the conditions for doing business in Croatia, and in your opinion, what is it that's missing for an even more favourable environment?
Positive developments have been achieved in the field of taxation, and a serious drawback is too much administration and slowness and lack of practicality. I think that our economy needs a more laidback approach, with less criticism and more simplicity and optimism, and more investment in education. By this I'm not referring only to higher education, but also to educations intended to raise awareness.
A better approach should be in the field of education, so it is necessary to invest in education in two directions: one of them is the university, i.e. scientific approach, and the second is the professional part concerning the education of people to work in production and service activities. And prevent brain drain or outflow of workforce after the training is completed.
In the economic sense, we need more of a positive and less of a negative approach that is traditionally present in Croatia. See things from multiple perspectives, and learn from the examples of others and take the best solutions. Both politicians and scientific institutions need more diversity in their approach. Sometimes the traditional style of managing and learning is great, and sometimes it is necessary to act outside the box.
How important is regional and connectivity at EU level for business expansion and advancement of business operations in your particular case?
Regional connectivity is very important, and it would be even more important if the countries surrounding us were more stable and organized. Then everyone could progress. It is difficult this way, due to frequent changes in regulations and laws… I think that we have all realized in this crisis how important it is to be a member of the EU, because it does guarantees security. Within the EU, it is difficult to fight prejudice in both directions, but with a good approach and way of doing business, people dismiss prejudice. In our specific case, we have a clear opinion on everything, we gladly accept the innovations that the company provides us and we implement them, but we also invest in development locally. And we combine local and multinational.
Gebrüder Weiss is an example of a success story. How do you measure success of the company and You personally and how much does this have to do with the "system" and how much with the individuals who are the leaders?
One of the most reliable ways to measure success are profit, investments, growth, etc. But the one thing it's impossible to go without are the people, and the potential of employees, if it's well directed, is the true measure of success of a leader.
I still think that, in case of large companies, we need to be aware that we have access to know-how and financial resources. Of course, each of us has our own specific way of management and that's what makes us leaders or not.
Personally, I do not have only one model of behaviour, it depends on the situation, I adjust my way of working, try, project and work out a strategy, and I make most decisions together with my close associates.