What we would certainly like to see is for the festival to return to "its old self" in the most part.
Boris T. Matić, Director of Zagreb Film Festival talked about plans for next year for Diplomacy&Commerce, but also discovered details and experiences from this year's ZFF, which was different from the previous ones in many ways. The number of films remained the same as in the previous years, but we divided them by programs differently. We skipped some of the programs this year, because they didn't make sense without a live conversation about the film, Matić states.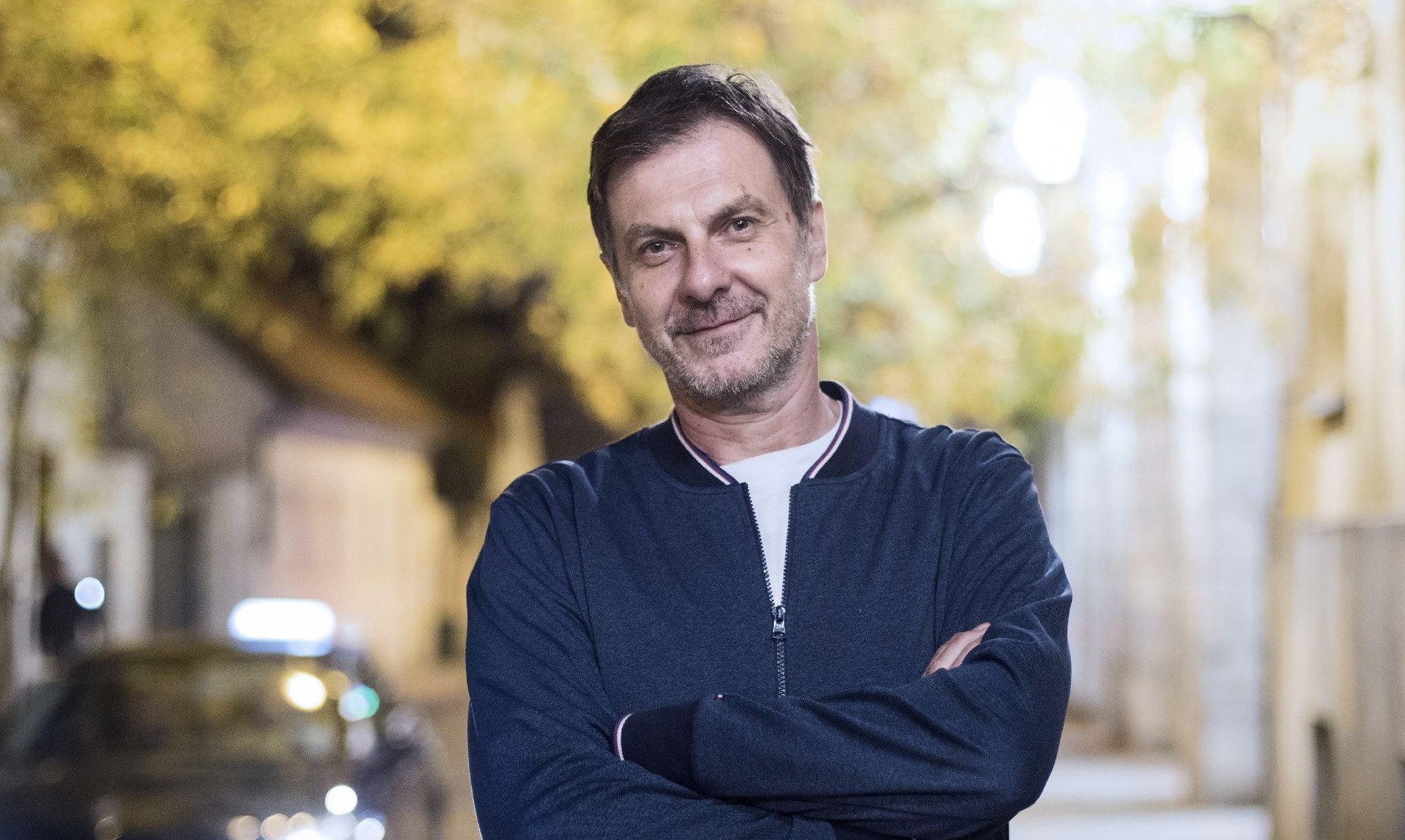 The year 2020 is by no means what we expected. The Zagreb Film Festival celebrates its 18

th

edition in the atmosphere of the COVID 19 pandemic, this year for the first time

completely online. How was the opening and what are your impressions so far?
The opening ceremony was nice and unusual. In the empty Tuškanac cinema, with the presence of a part of ZFF team and technical crew that filmed us for the stream. We are satisfied with how everything looked like, but the feeling was very strange. After the opening, we received many messages and calls from people who found it all very nice, as much as this is possible in these strange times. Everything is going fantastically for now….
Statistics show that you had much more viewers this year because of the online platform. Did you expect something like this?
We didn't have too many expectations. We were able to rely on the experiences of colleagues who held festivals online and those experiences were different. We knew that a part of our audience, the part that is not too prone to technology, would be deprived of this year's ZFF program, but because of the expansion to the entire Croatia, we obviously "caught" people outside Zagreb. All in all, we are very satisfied for now…
What makes this year's festival different from all the previous ones, aside from this main online feature?
That is more or less the main feature of this festival. It's all online. No cinemas, no guests, no live movie announcements in front of packed halls. The number of films remained the same as in previous years, but we divided them differently by program. We skipped some of the programs this year because they didn't make sense without live talks about the film…
How do you usually choose the program for the Festival? What were your "guides" year after year?
ZFF is a festival that awards the first or second films of a particular director. Other criteria are that the films must not be older than the beginning of last year and that they have not been shown in Croatia. These are formal rules. The rest is a matter of my personal taste and the taste of other selectors for individual programs. In the final selection, after watching a large number of films, an important role is played by the so-called "festival politics", i.e. an assessment of what would be interesting for our audience, which topic is attractive enough, from which country the film comes and some other specific things. It is always important for us to offer stories in the program that will bring our audience closer to a certain problem or culture that they know less about.
Is there a title you would especially like to point out this year and why?
To continue to my previous answer, it is interesting that the Main Program will feature two films from almost unknown cinemas for our audience. These are "Gaza Mon Amour", a Palestinian film – a very beautiful melodrama about an elderly fisherman who lives and works in the Gaza Strip, that is, he fishes in only 3 miles of sea that "belong" to Gaza. It is the first Palestinian film that the ZFF audiences can see in the program since its inception. And the second film is called "Orphanage" and deals with growing up in Afghanistan during the Soviet intervention in that country. It's nice that both films tell normal life stories in abnormal times in an unusual setting in some gentle way, as I would put it.
Do you have a vision and ideas for next year? Will it perhaps be a comeback to the old or a combination of online and live? How desirable an experience was this year?
I wouldn't say that I have a vision. It sounds a bit pretentious to qualify myself as a visionary 🙂 We definitely have a plan and a few different scenarios. It all depends on which direction life will take given the pandemic. What we would definitely like is for the festival to mostly go back to the "old". At least in those basic festival activities. Screening of films in full cinemas, arrival of guests and socializing before and after the film. We will probably pass on some new experiences and for sure everything will never be the same again, but it is up to us to keep track of the situation, talk to colleagues from other festivals and finally find the best solution at that moment.
How do you normally rate the cultural and film scene in Croatia? The state of cinema? What it lacks, and what would you praise?
Everything has more or less stopped now … Three or four TV series and one or two films have been made this year. Foreign movie crews that make films and series in Croatia, for which our country has become famous in recent years, have appeared shyly in the last few months. So, there's little filming. Currently, almost 30 feature films which have been approved for co-financing are waiting to be made. All this will leave consequences in the next few years. The fact is that the current Ministry of Culture has an ear for cinema and that they are a good partner to the main film authority in the country – the Croatian Audiovisual Center. Together, they have devised several campaigns to get things started and I hope for their success. What is still lacking in cinematography is the more active participation of HRT in film production. They buy certain movies for screening when the movies are ready or some of the movies before production starts, but all that is not enough considering the amount of money that ends up in their account from the subscription. This relationship must be improved and I am sure that, no matter how much they are not aware of it, would benefit greatly in the long run with a bigger and more normal relationship with Croatian cinema.