The improving weather and the lifting of restrictions have opened up opportunities to plan holidays and short getaways from everyday routine. There's no place like home, as the saying goes, but after a year and a half of emergency conditions many of us are itching to see the world beyond the garden fence. City breaks are always a popular choice, whatever the season, since they offer the most varied combination of content for different interests and age groups. Not even the weather can spoil a city experience, since you can retreat from the damp streets to any number of wonderful museums, art galleries or restaurants and find sustenance for body and soul. City breaks are also a good choice on a hot summer's day, although that is when visitors appreciate the natural shade of parks and urban woodland, of which there is no shortage in Ljubljana.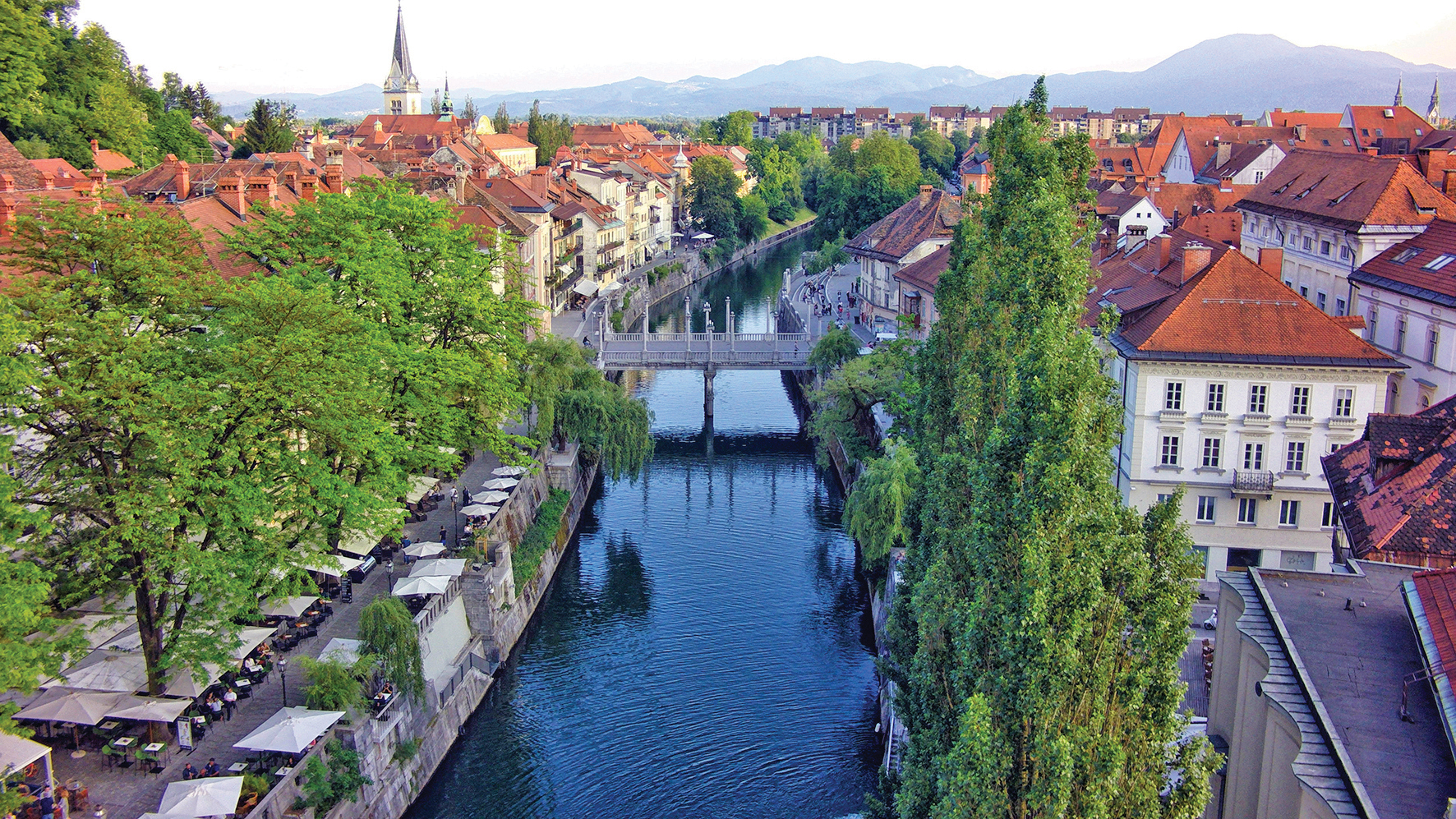 Ljubljana is, in fact, famous for its many attractive natural areas – and is one of the greenest capital cities in Europe. Ljubljana is also green in the way it functions, thanks to its commitment to sustainability. Two key steps in this process have been the closure of the city centre to traffic in 2007 and the remodelling of the Ljubljanica embankments. These measures have brought life back to the city: cafés and restaurants have gained spacious terraces, while the city's squares have been transformed from car parks into venues for countless outdoor events.
BUZZING SUMMER ACTIVITIES
In a normal year without restrictions, up to 14.000 different events take place in Ljubljana, more than 1,000 of them free of charge. This is when the streets become especially lively, as they fill with tourists, day trippers, locals who won't abandon their capital city even in summer, circus performers, theatre performers, salsa and tango dancers, buskers and professional musicians. Gardens, playing fields and parks are turned into open-air cinemas, while the river Ljubljanica becomes an aquatic playground perfect for canoeing, stand-up paddleboarding (SUP) and boat trips. The famous Triple Bridge can become a climbing wall and there are even volleyball matches played on a floating court on the river itself – a world first!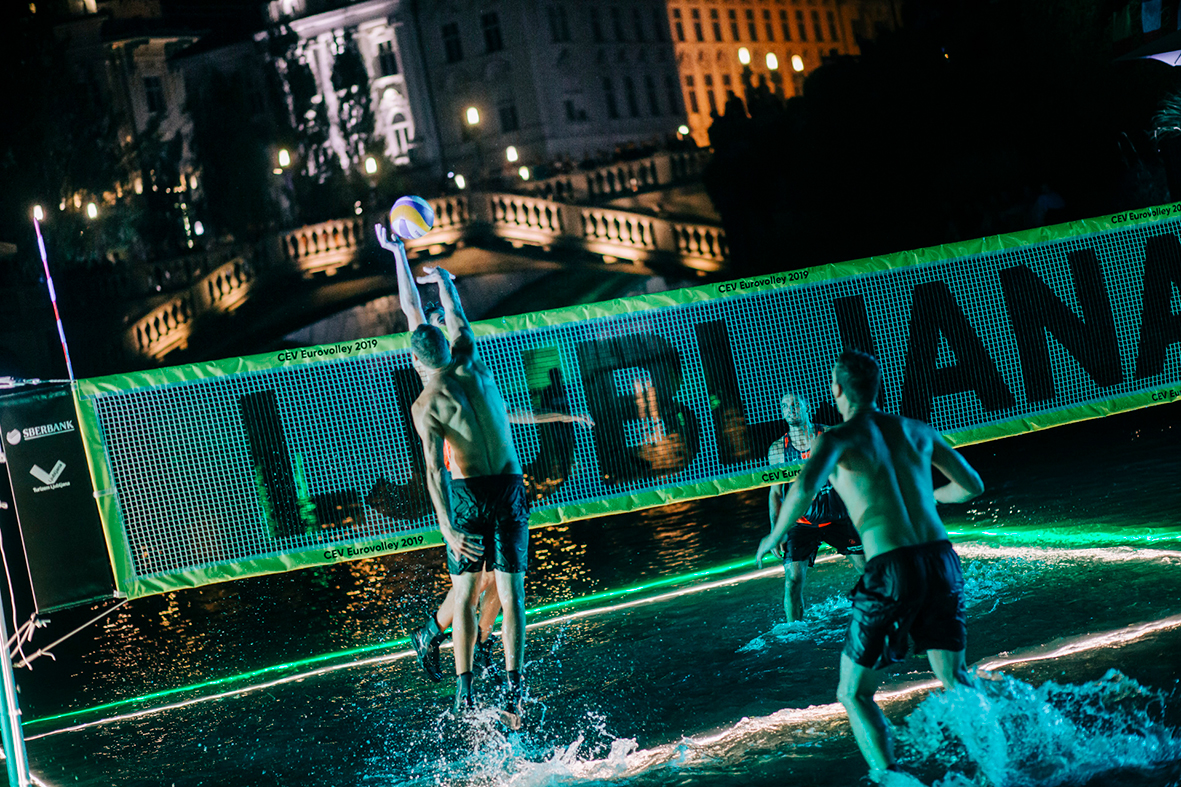 The traditional Ljubljana Festival, which takes place from June to September, boasts a carefully selected programme covering a wide variety of genres, including ballet, opera, theatre, musicals, chamber and symphony concerts, and much more. During the Festival, Plečnik's Križanke complex, Congress Square and the city's cultural institutions host over 4,000 performers from more than 40 countries.
Sports events are another traditional attraction, bringing thousands of competitors and spectators to the city every year. Cycling events are among the biggest draws, particularly the Franja Marathon and its various supporting races (including for children) in the spring and the Tour of Slovenia in late June. The biggest running event is the Ljubljana Marathon, which takes place in October.
SHOPPING
The traffic-free city centre is like a spacious and comfortable living room, with a huge range of bars and restaurants to choose from. Shopaholics will appreciate Ljubljana's wide choice of domestic and foreign brands, and you can also find local crafts products with links to cultural heritage.
Located not far from the city centre is BTC City, a giant shopping and leisure complex with more than 450 shops and over 10,000 brands, where you can give your wardrobe or home a makeover, stock up on the latest high-tech gadgets or treat yourself to some new sports equipment.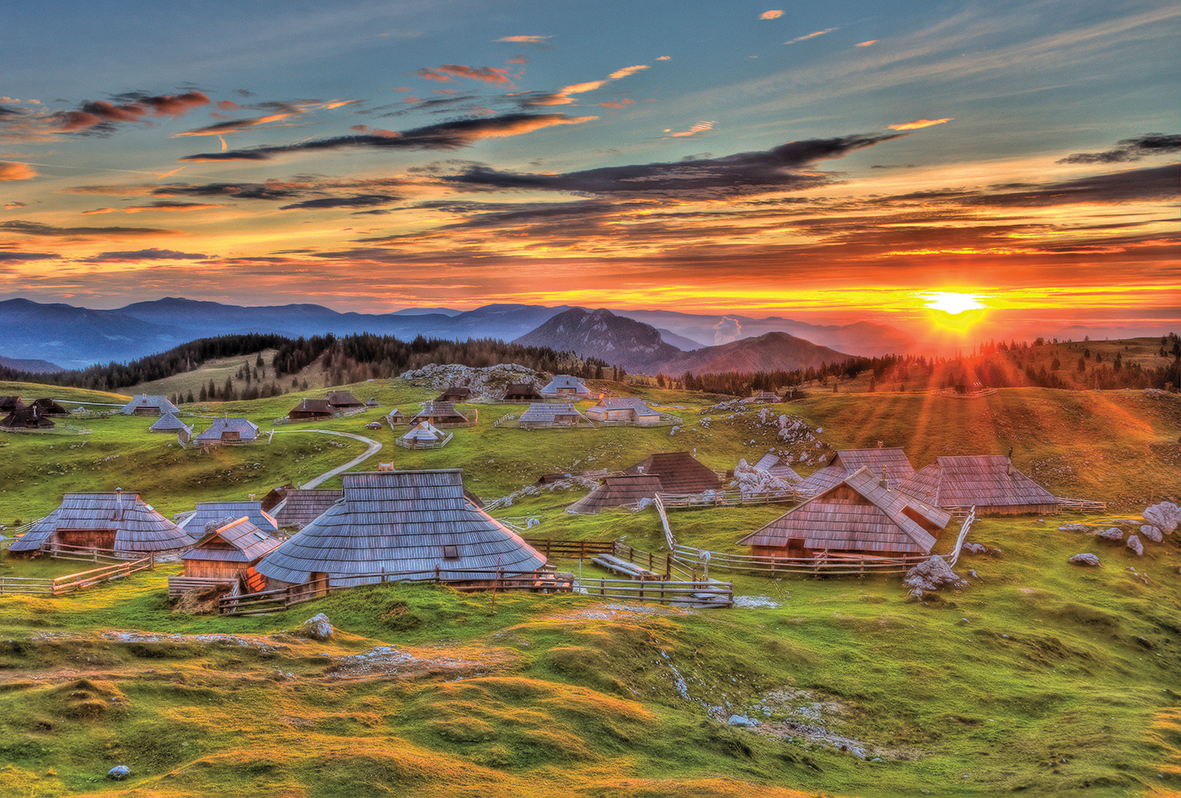 GOURMET LJUBLJANA
Good food and drink are an essential part of any city break. Seeking out high-quality local cuisine is the perfect way to get to know a different culture. Ljubljana's gastronomic scene has really come into its own in recent years, in every area from street food to top restaurants. Visit the gourmet-lj.si website for information about culinary events, chefs and traditional dishes.
Last year was a difficult one for restaurants, but it nevertheless represented an important milestone for Slovenia's gastronomic scene: for the first time in history, Michelin's iconic guide highlighted restaurants in Slovenia, including quite a number from Ljubljana and the Ljubljana region. The most important accolade, the Michelin star, went to the Atelje restaurant, where chef Jorg Zupan and his team conjure up unforgettable gastronomic experiences. A further 13 restaurants received Michelin Bib Gourmand or The Plate symbols or a special award for sustainability.
This year has seen the publication of the second guide to Ljubljana from international gastronomy experts Gault&Millau, covering not only restaurants but also a selection of the best shops, selected hotels, farm stays, microbreweries and other establishments that help make Ljubljana one of the very top gastronomic destinations.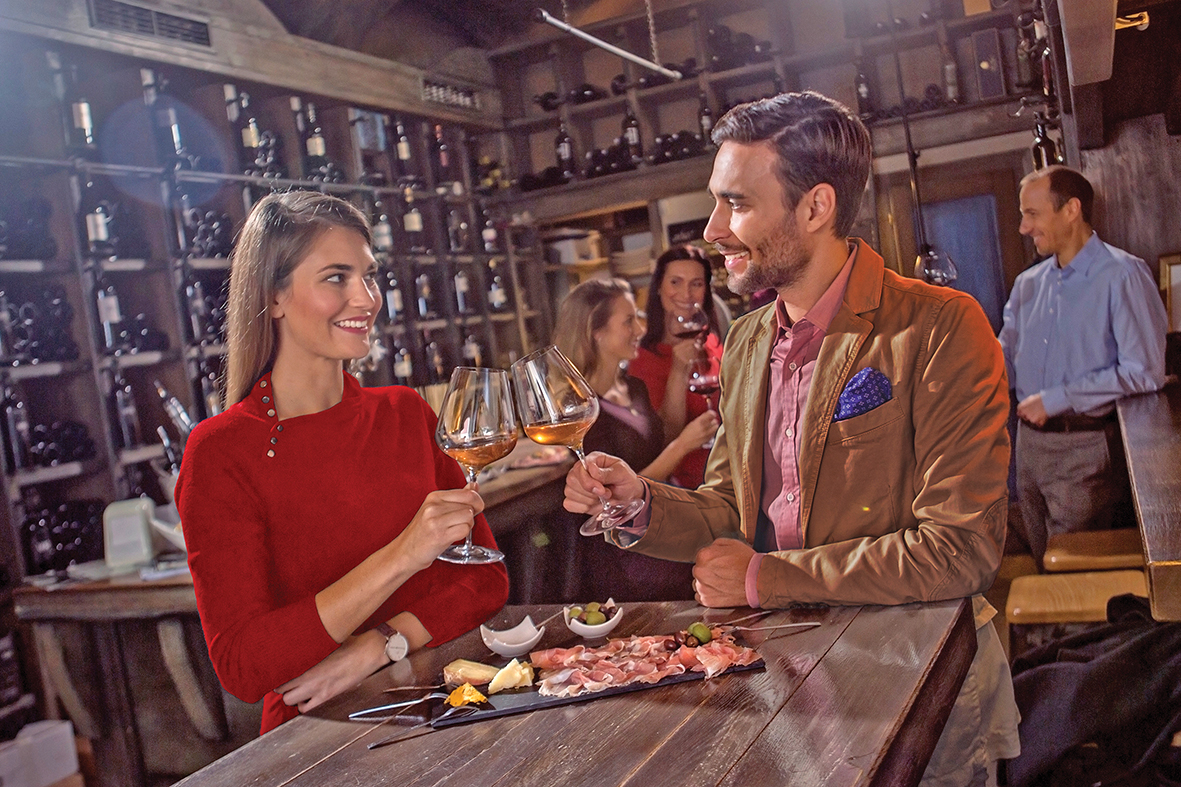 HEAD OUT ON TRIPS OFF THE BEATEN PATH
When visiting Ljubljana, do not only stop in the city centre, but explore also the undiscovered beauty of the Central Slovenia region. Ljubljana lies at the center of Slovenia, a scenic and diverse country where distances are short and major attractions easily accessible. The green outskirt of Ljubljana, the capital of Slovenia, is composed of 25 municipalities. This diverse area combines the mountains of the Kamnik Alps, pre-alpine hills, plains of the Ljubljana Basin, the unique natural environment of the Ljubljana Marshes, karst fields, subterranean caves, rivers and lakes. As these natural sights are not far away from towns and villages, the area is appropriate for interesting day excursions, as well as for longer explorations since the landscapes in the region are exceptionally diverse.
Comprehensive visitor information on Ljubljana is available on the official website of Ljubljana and the Central Slovenia Region at www.visitljubljana.com.
MADE-TO-MEASURE CITY BREAKS IN LJUBLJANA
The staff at Ljubljana Tourism have taken into account the different tastes of visitors to the city and come up with six themed packages for multi-day experiences and four special one-day experiences. These are aimed at different target groups – from families and senior citizens, to wine lovers, food lovers and romantics.
All the packages include bed and breakfast for two people (four in the case of family packages) in a three- or four-star hotel or private accommodation, late checkout (up to 2.00 p.m.), free parking and Wi-Fi. But the differences lie in the details.
When you buy the Ljubljana All-Inclusive package you get two Ljubljana Cards, which means that you can enjoy the city and part of the region in countless different ways: from a guided tour, admission to more than 20 museums and galleries, a boat trip on the river, a ride on the Urban electric sightseeing train and unlimited use of city buses (operated by public transport operator LPP), to a visit to the zoo, the Snovik thermal spa, the arboretum in Volčji Potok and much more besides.
Ljubljana Dragon on Holiday is a package for families, because Ljubljana is also an ideal holiday destination for children: you'd be hard put to find such diversity and so many different activities anywhere else in Slovenia. As well as educational fun and games at Minicity and swimming at the Atlantis water park, families can advantage of numerous playgrounds, swimming pools, bike parks, BMX tracks and pump tracks and visit the House of Illusions, the House of Experiments, the Woop trampoline park, Ljubljana Zoo and other attractions. Looking for ways to motivate the kids? Try a visit to a tempting cake shop or get them to count the dragons along the way – there are lots in Ljubljana. No visit to Ljubljana would be complete without a visit to BTC City, especially in the festive season.
The Romantic Ljubljana Getaway package includes a boat trip down the Ljubljanica and the chance to view the city from a different perspective. Symbolically seal your love with a padlock on the love lock bridge, then head for Ljubljana Castle, where a trained sommelier will prepare you a tasting of local wines accompanied by snacks in the Castle Wine Bar – a wine bar with a view!

The Urban Weekend Break offers a classic city break experience consisting of sightseeing on foot or by bicycle, shopping, local food, a visit to the House of Illusions and a boat trip on the river.
Those who prefer a more prestigious experience for a few days can opt for the VIP Ljubljana Weekend package, which includes a stay in a five-star hotel complete with pampering in the hotel's spa. Another special feature is a visit to a Russian dacha, where as well as countless stories from the golden age before the First World War you can enjoy the finest sparkling wine and real Russian caviar. The package also includes dinner at a Michelin-rated restaurant and a wonderful view: a breathtaking 360-degree panorama with Ljubljana's Old Town and Castle on one side and the Alps on the other.

The Seniors Package offers a version of Ljubljana that is friendly to older visitors. It includes a presentation of highlights from the city's millennial heritage at Ljubljana City Museum, where notable exhibits include the world's oldest wooden wheel with axle and a wooden arrow estimated to be 40,000 years old. The package also includes comfortable sightseeing from a boat on the river or a Kavalir electric vehicle. A personal assistant is available to help you and can be contacted online or by telephone throughout your stay.
For those who do not wish to stay overnight, Ljubljana Tourism has also prepared a range of one-day experiences: Take a Ride with the Ljubljana Dragon offers a great family day out. Have Fun in Ljubljana includes a visit to Ljubljana Zoo and the House of Illusions and the chance to win a prize by finding three mysterious dragons. Ljubljana Dragon Adventure offers a similar experience but also includes a round trip aboard the Urban electric sightseeing train.
Last but not least, the city's varied and diverse cultural attractions are another frequent reason for a visit. A Cup of Culture in Ljubljana includes admission to the City Museum's exhibition of selected works by world-famous artists drawn from five private collections, the permanent exhibition of Slovene art at the National Gallery, and an exhibition of works by the world-famous French street artist Invader, best known for his mosaics of little aliens based on the classic video game Space Invaders, at the International Centre of Graphic Arts.
As you will see for yourself, Ljubljana offers so many interesting things to do that you are sure to want to come back again as soon as possible.