The countries that share the same values have to work together, and Australia and Croatia are increasingly using this opportunity to expand their cooperation in the international arena and at the bilateral level. That momentum is here to stay.
Over the last two years, Australian Ambassador, H.E. Ms Elizabeth Petrovic, has been witnessing many positive developments in the bilateral relationship between her country and Croatia. These achievements are built upon long-standing friendship, says the Ambassador.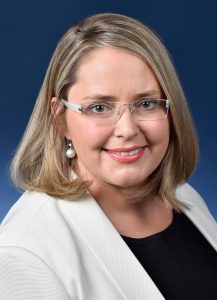 "Australia and Croatia have always been very good friends. Now as a member of the EU and NATO, Croatia has an increasingly important voice on the global stage," says Ambassador Petrovic. "The EU is important to Australia; we are negotiating a Free Trade Agreement with the EU and we are an enhanced partner of NATO, so we are very interested in working with Croatia as a member of these institutions. In a world of increasing uncertainty, it is more important than ever for countries that share the same values to work together to protect and maintain the international systems that have benefitted us all. Australia and Croatia are close and like-minded partners in multilateral forums – we are serving alongside Croatia as a member of the UN Human Rights Council this year, and we have a similar worldview on issues such as counter-terrorism and the importance of open markets to our economic prosperity," she adds.
1.How much does the Diaspora contribute to becoming better acquainted with each other and to the overall advancement?
Our relationship is not only based on our shared values but very much on the personal connections between our people. Australians of Croatian descent have made a deeply appreciated contribution to the richness of Australian society. I think it is fair to say that Australia is one of the most successful multicultural nations on Earth and we have integrated into our communities people from every corner of the globe. I never underestimate the positive influence of the Croatian-Australian Diaspora – a great many people are making valuable contributions to the development of business links, cooperation in science and education, and the development of sporting and cultural connections between their birthplace, and the country they now call their home.
2.Although there is mutual interest in commerce, industry, technological development, investments, tourism and services, the trade between the two countries is still moderate. Has there been any progress compared to previous years?
The economic relationship has the potential for further growth. There are Croatian companies, such as Podravka, which have been very successful in Australia, and we are proud that Australian retailer Harvey Norman operates a flagship furniture and electronics store here in Croatia. Australians of Croatian descent have also been prominent investors in Croatia – in the tourism sector in particular. I see opportunities for further cooperation where Australian companies have the expertise, including in infrastructure investment, healthcare planning and architecture, fast ferries and education and training services. Australia also has highly developed expertise in the energy sector. In 2020 we will become the world's largest LNG exporter so I see potential cooperation in the energy sector as well. In terms of services trade – recreational travel is an area that continues to grow and over the past five years, Australian tourist arrival numbers to Croatia have on average increased by 10 per cent each year. According to the official figures by the Croatian Bureau of Statistics, in 2018 there were over 217,000 arrivals of Australian tourists in Croatia. The Croatian tourist board, recognizing the importance of this market, led a successful promotion and outreach event to Australia this summer.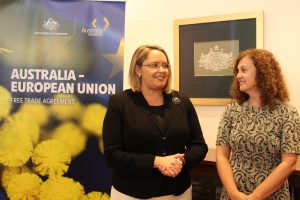 3. The EU is Australia's second-largest trading partner, with an annual external trade balance of more than €47 billion. Where is Croatia in all of that and is there any room for progress?
We are keen to expand economic trade and investment ties with Croatia. On a broader level, Australia is committed to working with the EU to negotiate a high-quality Free Trade Agreement. We welcome Croatia's steadfast support for such an agreement. As you noted, Australia has a very important trade and investment relationship with the EU. It is our second-largest trading partner when taken as a bloc, and Australia's largest investment partner. At least some of this investment represents European businesses seeking to use Australia as a launching pad for linking with commercial networks and value chains in Asia. Australia has FTAs with China, Japan, Republic of Korea, ASEAN, Malaysia, Singapore, Thailand, the USA, Chile and New Zealand – that is, we have established markets, and there are opportunities to work together to meet rapidly growing demand in Asia for a range of goods and services. The EU is also a very significant destination for Australian foreign investment, including in infrastructure. A comprehensive bilateral free trade agreement between our economies would promote stronger trade in goods and services, as well as two-way investment. Just as importantly, this FTA has the potential to truly set the benchmark on what FTAs can achieve between like-minded partners.
4. In what segments is Australia particularly active in Croatia and what programmes and projects do you support?
For me, there have been many high points in the bilateral relationship during my time in Croatia. We enjoyed the first visit by an Australian Foreign Affairs Minister to Croatia since its independence, we also welcomed President Kolinda Grabar-Kitarovic to Australia as a Guest of the Australian Government, and we held our first-ever Senior Officials Talks. We continued this momentum with a visit of a business delegation from Croatia to Australia last year and the establishment of the Croatian Business Council for Economic Cooperation with Australia, with thanks to the Zagreb Chamber of Economy. I think the area where we have the most potential to grow, and already with the deepest connections, is through education. There are strong ties between our universities and research institutes. We have had the pleasure of cooperating with Zagreb University, the Rudjer Boskovic Institute and the Croatian Robotics Association on science education initiatives and in particular to encourage more girls to study science, technology, engineering and mathematics. I am most proud of our cooperation with Croatian schools through our education outreach initiatives and with the Croatian people through our Australia at the Zagreb Zoo Day. I think it is important for the Embassy to connect with people and it is wonderful to see so many young Croatians interested to learn about Australia.
5. What do you consider to be the most important long-term goals in the development of diplomatic relations between the two countries?
6.I think that Croatia and Australia will continue to have a warm and positive relationship and to work together internationally. Australia is committed to freedoms, the rule of law and democratic institutions. We are an open, export-oriented market economy and we want to reach out to like-minded countries to enhance cooperation – in this, Croatia is important to Australia. Our goal would be to see increased growth in two-way trade and investment, supported by an Australia-EU Free Trade Agreement, and the continued development of an even closer and deeper connection.
6. An increasing number of Australian tourists are visiting Croatia. What impressions do they have of our country? What has the Australian Embassy been doing in terms of boosting the number of Croatian tourists in Australia?
Australians love the sea and sun and when you have historic Croatian towns as the back-drop, the impressions they take home are of a beautiful country rich in history and culture. They love the food, the hospitality and the wonderfully diverse landscapes. We would like to have a work and holiday visa arrangement with Croatia so that young people from Croatia and Australia can spend time in each of our countries. And the Embassy's outreach programme with Croatian schools encourages young people to learn more about Australia. We hope that they will consider Australia as a place to visit whether for tourism or to study.