Coca-Cola is to test a paper bottle as part of a longer-term bid to eliminate plastic from its packaging entirely. The prototype is made by a Danish company from an extra-strong paper shell that still contains a thin plastic liner.  But the goal is to create a 100% recyclable, plastic-free bottle capable of preventing gas escaping from carbonated drinks.
The barrier must also ensure no fibres flake off into the liquid. That would pose a risk of altering the taste of the drink – or potentially fall foul of health and safety checks. But industry giants are backing the plan. Coca-Cola, for example, has set a goal of producing zero waste by 2030.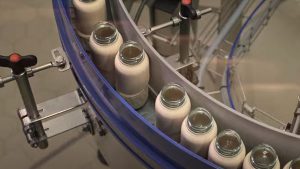 "Paper bottles are really exciting for packaging innovation geeks like us, but pilot concepts like this have been knocking around for a few years without taking off in a big way," he explained.
Plastic bottles are embedded in the industry, and in many countries, are widely recycled, he said.
"Scaling up to replace that infrastructure is a huge challenge."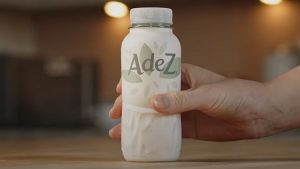 And there's a cost issue. Plastic bottles are cheap and effective – "another reason why the paper bottle is likely to be used in added-value niche applications at the start".
But Tetra Pak – which you may know as the paper-and-plastic carton that milk and juices often come in – managed to pull off a similar feat in the mid-20th Century.
"There's always competition on sustainability credentials, but this is a healthy thing," Mr Slater said.
"Each sustainable innovation not only pushes the boundaries in relation to that particular packaging material, but increases the pressure on other materials to drive up recyclability, and drive down carbon footprints."
Source: BBC