The sixth edition of the festival again crashes the record, judging by the number of participants who are eagerly awaiting Beard Parscale, Jayante Jennys and iPhones Siri in Rovinj.
In the organization of HURA and IAB Croatia, the Days of Communication, the central event of the market communication industry, which has been awaiting for months, has began. These days, Rovinj will be home to the world's leading communications industry experts, lecturers whose functions speak enough about the quality of the content and the strength of the festival, and highlighted the chief creative director of Twitter, US President Donald J. Trump's campaign leader and the voice of the iPhone application that works on the principle of artificial intelligence – Siri.
"This year, Dane Communications has a record 3,000 participants, almost 600 more than last year. We have built our own standards, and now we have to overcome the expectations of the participants. We want to offer a unique content and enable colleagues in the Croatian market not only to listen but to discuss with global leaders in the communications industry, "said Director of Communication Day and Festival Program Manager Dunja Ivan Ballon, adding:" We want to propose global practices that affect on the direction of industry development. We did not make it easier for the participants; we ask them to critically consider and decide themselves whether certain practices are correct or not. For the development of quality experts it is important to hear different opinions and then openly discuss them. "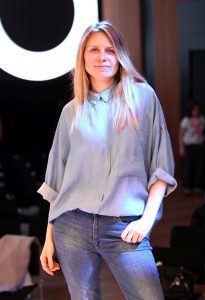 The festival will last for three days and will be held in parallel in three halls. While in the main hall there are 16 world-renowned names, in the other two halls the organizers have offered rich content, from workshops for students to whom HURA allows free registration, to an exchange forum for debate – debate and PPP (Piva after program). to speak of leading domestic industry experts.
"With top-class lectures, the festival is well-known for its prestigious awards that agencies and advertisers are waiting for and waiting for the whole year," said Damir Ciglar, a member of the organizing committee of the festival. "All four awards, Effie, IdejaX, MIXX and Young Lions, are growing, whether it's a number of projects or applicants. A total of 215 entries were received on Effie, IdejuX and MIXX with 30 reported Young Lions competitions, and the most prominent will be prizes, "Ciglar said.
These days Rovinj will be announcing the names of the most successful advertisers and agencies in the last year as part of national competitions – Effie for Efficiency, IdejaX for Creativity, Mixx for Digital and Young Lions Croatia for Young Talents in Industry.