Croatia has great expectations from the proposed InvestEU programme, designed to encourage innovation and job creation in the next seven-year period from 2021 to 2027, Finance Minister Zdravko Marić. The InvestEU programme will replace the present European Fund for Strategic Investments, established after the financial crisis, and is an extension of the Investment Plan for Europe, also known as the Juncker Plan.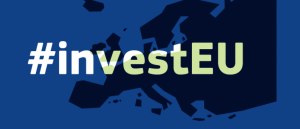 The new programme combines funding from the EU budget in the form of loans and guarantees. Under a European Commission proposal, a 38 billion euro guarantee would be secured from the EU budget to support strategically important projects across the EU. The Commission expects that the InvestEU fund will encourage further EU-wide investments in excess of 650 billion euro from 2021 to 2027.
Currently there are 14 different investment stimulation instruments, the main one being the European Fund for Strategic Investments, launched in June 2015 and extended in December 2017. "Croatia has by now used up about 250 million euro from the Juncker Plan. We can argue whether this is enough or not, but the fact remains that this 250 million will bring along a further 1 billion euro in investments. We certainly have great expectations from the InvestEU programme too," Marić said.
Under the proposed InvestEU programme, three quarters of guarantees would be provided by the European Investment Bank and the rest would come from national development banks, or in the Croatian case the Croatian Bank for Reconstruction and Development.