A World Business Angels Investment Forum (WBAF) office was opened in Zabok, northwestern Croatia as of Monday and it will gather business angels from all over the European Union.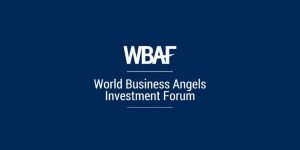 The office makes Krapina-Zagorje County part of the world's financial and business network aimed at facilitating access to capital for startups and scaleups, it was said at the opening.
The WBAF is an international organisation helping new companies finance their business endeavours and the people that are part of it are called business angels.
WBAF president Baybars Altuntas said at the inauguration that last year 340,000 business angels in Europe invested 9.8 billion euro in startups.
Today innovation is important. The challenge for entrepreneurs in the 21st century is to find investors, but they need the know-how, mentoring and networking. Money can be found in a number of sources, but only business angels can provide the rest, he said.
The opening of the WBAF office in Zabok has also been supported by Croatian President Kolinda Grabar-Kitarović.