Rox d. o. o. has signed a management agreement with Orbis SA – the exclusive licensor of AccorHotels' brands in Eastern Europe, for the very first Novotel hotel in Croatia.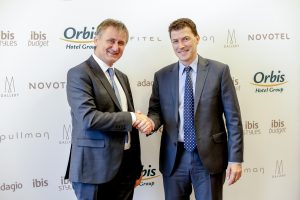 "Novotel is the worldwide leading midscale brand, with destination hotels built on modern, full service approach with comfort and dynamism. Its passions perfectly match our ambition for that specific property in Zagreb. This hotel has a potential for business clients with all Novotel conference facilities but will also be a convenient hotel for leisure arrivals." – states Ivo Kristic, CEO of Rox d. o.o.
The hotel will offer 170 rooms, a bar, a restaurant, meeting facilities, a wellness area and would welcome guest sin 2020.
"Croatia has become one of the most attractive countries for hotel investors. We're very proud that a local partner has decided to work with Novotel brand and has chosen Orbis for a management contract on that superb project. Zagreb is among the most important business center in South Eastern Europe – very dynamic and creative. Both – leisure and corporate guest will enjoy Novotel." – adds Gilles Clavie, President of the Management Board & CEO of Orbis Group.
Located only 20 minute drive from the Old Town and 15 minute drive from the Zagreb international airport, Novotel Zagreb will be conveniently situated for both – business and leisure guests.