Strong individual consumption and investments continue to support Croatian economic growth, but because of a decrease in industrial output and a slowdown in the export sector, analysts predict that the Croatian GDP growth rate slowed in the fourth quarter of 2018.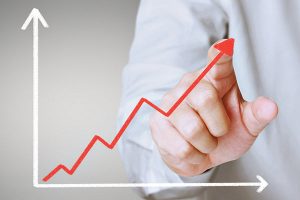 The National Bureau of Statistics (DZS) is due to release an initial estimate of GDP growth in the fourth quarter of 2018 next week. Eight macroeconomists polled by Hina predict that the economy has grown by 2.6 percent over the same period in 2017, their projections ranging between 2.3 and 3.2 percent.
It will be the 18th quarter in a row that GDP has been growing, but at a slower rate than in the third quarter when it grew by 2.8 percent year on year.
The projections for the third quarter reflect expectations that growth for the whole of 2018 will be somewhat slower than last year when the economy grew at a rate of 2.9 percent.
The analysts polled by Hina forecast that the growth rate for 2018 would be 2.7 percent on average, their estimates ranging between 2.6 and 3.0 percent.