Dijana Radmilović  takes the position of financial director from September 12th  and moves from the Zagreb company Medika.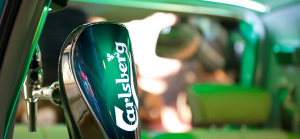 Radmilović graduated from the Faculty of Economics, and started her career at PWC. She continued her career in the leading wholesale drugstore in the pharmaceutical industry in Croatia, the Zagreb company Medika, where she worked as the head of accounting and finance, and since 2009 as the director of finance.
She was involved in and managed a number of projects, including the implementation of SAP, and comes to Carlsberg Croatia with extensive functional and management experience.