The European Investment Fund (EIF) and the Croatian Bank for Reconstruction and Development (HBOR) will invest more than €70 million in three venture capital funds in Croatia – Prosperus Growth Fund, Adriatic Structured Equity Fund and Croatian Mezzanine Debt Fund, which will start operating this autumn.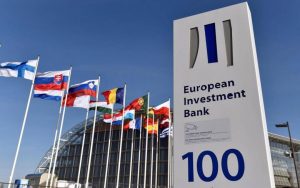 The three funds will facilitate access to capital for small and medium-sized enterprises (SMEs) and mid-cap companies and provide an alternative source of funding and more flexible transaction structures, the HBOR and EIF said in a joint statement on Tuesday.
As of this autumn, Croatian companies will be able to approach these funds which will decide on individual investment projects. It is expected that the average investment will range between €2 million and €8 million.
The source of joint investment is the €80 million Croatian Growth Investment Programme (CROGIP), jointly launched by the EIF and HBOR in 2019 to provide Croatian SMEs and mid-caps with new sources of funding to boost growth, development, innovation and competitiveness and to support the development of the Croatian venture capital market, the statement said.
The EIF and HBOR each set aside €40 million for this programme, which is expected to accelerate private sector investment in the venture capital funds and thus reach €205 million which these funds will invest in companies.
EIF Director-General Alain Godard said he was pleased that the CROGIP and the partnership with the HBOR would provide Croatian companies with access to new sources of funding. He also expressed satisfaction with the EIF's contribution to the further modernisation of the Croatian financial market in accordance with EU standards.
Godard expressed hope that the EIF would remain one of the key drivers of the sustainable development of Croatia, especially by supporting SMEs and mid-caps in recovering from the consequences of the COVID-19 pandemic as quickly as possible.
Valdis Dombrovskis, Executive Vice-President of the European Commission for an Economy that Works for People, said that the Commission and the European Investment Bank Group were continuing to help SMEs cope with the socio-economic consequences of the crisis caused by the COVID-19 pandemic.
Our aim is to better protect companies and jobs so that the economic recovery can be faster. This investment will significantly help companies in Croatia, both SMEs and mid-caps, by giving them access to €205 million at the time of the crisis, Dombrovskis said.
Tamara Perko, President of the HBOR Management Board, said they were very proud that the HBOR was involved in creating funds that would provide an alternative form of funding to businesses.
Since the venture capital market in Croatia is still underdeveloped, the HBOR has launched a series of activities to promote this form of funding, Perko said, citing last year's launch of a venture capital fund for start-ups.