We are dedicated to creating a good life for our customers, and we want to ensure the same for our co-workers.
We promised that we would always be on their side – and we will continue to do so, both today and in the future. In an environment that is constantly changing and with increasingly thin wallets, it is important for us at IKEA to be available to the many, while at the same time we are taking special care of sustainable business and the overall impact on the environment. Next year, 2023, will be especially challenging. Therefore, we have put our energy and efforts into these areas of activity.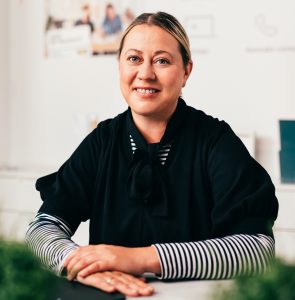 Creating a positive impact through sustainability
Going circular is a big responsibility and a systemic change for IKEA – one that impacts every aspect of what we do – from how and what products and services we develop and the materials we source, to how we develop the complete IKEA value chain. It's a challenging journey, but also a great growth opportunity for our business. It's a big responsibility in the impact we have on resources and the planet – through how we do things and how we work with others. It also means we can have a big impact on climate change.
Our values are based on keeping resources such as products, parts, and materials in use for as long as possible by reusing, refurbishing, and remanufacturing them. When this is no longer possible, only then do we turn to recycling. We want to make it possible for our customers to participate in the circular economy and change their mindsets and their behaviour. Ultimately, we want to have positive impact on the world and help change it.
That is why we committed ourselves to making all our products circular and using only renewable or recycled materials by 2030.
Better homes affordable to the many people
Keeping prices as low as possible is IKEA's daily task, today more than ever before. Many people are facing rising living costs and economic disruptions due to inflation, especially energy prices. Unlike the early period of pandemics, today some of our major suppliers are challenged by price increases due to unused capacity throughout the supply chain. These increased prices would be passed on to retailers and then to customers, creating additional pressure on demand.
To mitigate these trends, in October we launched a long-term activity called "We lower prices where we can". Our customers can now enjoy up to 20 percent lower prices for some of our most popular and well-known products, such as the MALM bed frames and KALLAX systems, KIVIK sofas, and MAMMUT furniture for the youngest.
In accordance with the possibilities and trends in the global market, we will try to maintain this offer as long as possible, and possibly expand it, thereby providing our customers with additional items at more favourable prices, while at the same time enabling our suppliers to better use their capacities.
Caring about the people
In moments like these our vision of creating a better everyday life for as many people as possible, especially our co-workers, gains even greater importance.
IKEA has therefore made additional efforts this year to mitigate the negative impacts on the standard of living of its employees and support their livelihood. Thus, we raised salaries in Croatia by an average of 10.15% this year, and the maximum increase is up to 16.50%.
Co-workers at IKEA Southeast Europe have different opportunities for realization and remuneration for special engagements on the additional project, or temporary tasks. Thus, colleagues who are willing to explore more opportunities, contribute and develop, receive an additional monthly amount on top of their basic salary during the engagement period.
Globally, we are taking steps to further support our colleagues during the global crisis by activating several joint initiatives, including a 10-million-euro social fund to support those most in need. We have also doubled the discount on more than 2,000 energy-saving products and home furnishing items, as well as Swedish Food Market items – for our employees in all Ingka Group markets.
Finally, when it comes to the region, which includes Ukraine, we remain strongly committed to our employees there and continue to support them – with income and job stability and at the same time all basic benefits, including healthcare, pension, insurance, and other support policies.
Supporting people with disabilities is our important goal for the coming period
As part of our constant efforts to help the community in which we do business, this year we decided to mark the International Day of Persons with Disabilities with a donation. We supported Humana Nova social cooperative from Čakovec, that employs 45 people, mostly persons with disabilities. Their production relies on usage of discarded or waste textile and we are so happy to see them grow, expand their workplace and provide more opportunities for the people from vulnerable groups.
This is just the beginning of our efforts to help people with disabilities, to whom we will devote a lot of attention in the future.