More than 250 professionals work in AstraZeneca Balkans, and by 2025 the team will reach over 350 people.
AstraZeneca is a global, science-led biopharmaceutical company that focuses on the discovery, development, and commercialization of prescription medicines in Oncology, Rare Diseases, and BioPharmaceuticals, including Cardiovascular, Renal & Metabolism, and Respiratory, Vaccines & Immunology. It operates in over 100 countries and its innovative medicines are used by millions of patients worldwide. In 2020, the Balkans Cluster was created, which includes Croatia, Bulgaria, Slovenia, Serbia and Montenegro. This year the group also approved a project, thanks to which the company will enter through a partner the countries in the Southern Balkans: Bosnia and Herzegovina, North Macedonia, Albania and Kosovo.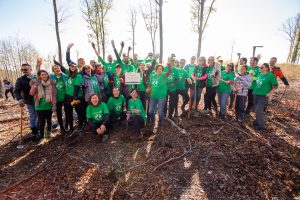 As a global business, AstraZeneca plays a key role in tackling the biggest challenges of our time and has very ambitious program in several directions: access to healthcare, environmental protection and ensuring ethical and transparent policies. In November the company was ranked in the top 3 position in the 2022 Access to Medicine Index (AtMI)*. AstraZeneca was recognized as the industry leader in Product Delivery, noting its application of tailored access strategies for different countries reflecting their income classifications across all product categories. The company follows the UN's Global Sustainable Development Goals and is aiming to have a negative carbon footprint by 2030.
To support the Group's sustainability agenda, Croatian team is driving numerous initiatives locally too. Since the beginning of this year, it is ordering only electric cars and by 2025 the company's fleet will be 100% electric. Recently the team planted 1000 trees in the Sljeme forest as part of the global initiative "AstraZeneca forest". Every year all employees in Croatia participate in different charity runs to help funding national disease awareness activities. In 2023 the company will launch their Young Health Protection program in Croatia. It aims to raise the awareness among younger population on the negative effects of smoking and to support them in choosing healthier lifestyle. As part of Balkan Cluster, Croatian team is also investing in beehives' adoption through which the countries are additionally supporting the environment protection. More than 30 CSR causes are executed for the last year in the Balkan Cluster, most of which are driven by the employees themselves.
Since the beginning of 2022. , it is ordering only electric cars and by 2025 the company's fleet will be 100% electric.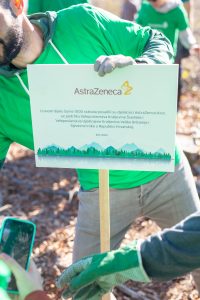 *AtMI is an independent ranking of 20 of the world's largest pharmaceutical companies and evaluates their impact on improving access to medicine in low- and middle-income countries (LMICs). It focuses on three technical areas: Governance of Access; Research and Development (R&D); and Product Delivery. AstraZeneca moved up from 7th to 3rd position after performing well across all three technical areas.
Veeva  ID HR-2991, December 2022, valid until December 2023