The situation in the South Caucasus in general and in relations between Azerbaijan and Armenia in particular is quite tense today and can develop towards peace or towards serious confrontation.
H.E. Anar Imanov, Ambassador of Azerbaijan in Croatia, gives his country's position on the current topic in a column for Diplomacy&Commerce.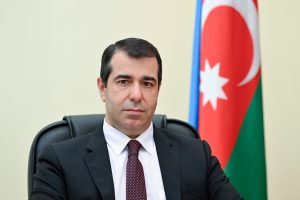 The further development of situation depends in large extend on Armenia which must make a choice – to shake the hand of peace and good neighborliness extended to it by Azerbaijan, or to choose confrontation.  Unfortunately, 30 years ago, Armenia chose war by occupying 20% ​​of the Azerbaijani territory and expelling almost a million Azerbaijanis from their homes. For many years hundreds of thousands of Azerbaijanis faced enormous difficulties living in train coaches and tents. Despite on several resolutions of the UN Security Council, other international organizations which called for complete, urgent and unconditional withdrawal of Armenian armed forces from occupied territories, the occupation was going on for decades. Unfortunately an international community, key international players have not done enough to ensure an implementation of the above -mentioned resolutions and bring to an end an Armenian aggression.
Nevertheless, the Azerbaijani people led by President Ilham Aliyev, during the 44-day Patriotic War in 2020, liberated its lands, thereby ensuring the implementation of international law in general and the relevant resolutions in particular.
During almost 30-year-long occupation Armenia has deliberately destroyed cities and villages, looted and plundered all cultural and religious sites in occupied Azerbaijani territories. 9 Azerbaijani cities and hundreds of villages have been barbarically wiped out by Armenia. Armenia attempted to erase the traces of Azerbaijani people living in these territories for centuries. Aghdam city was destroyed to such an extent that it was called as Hiroshima of Caucasus. After the liberation, our Army could not find a single safe building in Fuzuli city to raise the Azerbaijani flag. Out of 67 mosques in the territories which were under Armenian occupation, 65 have been razed to the ground and the remaining 2 have been severely damaged and desecrated, including by being used for pigs and cows.
Azerbaijan resolved the 30-year-long conflict and restored its territorial integrity. Right after that, Azerbaijan announced its readiness to start the border delimitation and demarcation with Armenia, as well as to start negotiations on a peace agreement with Armenia, based on mutual recognition of sovereignty and territorial integrity of each other. Such an agreement would turn our region into a region of peace and cooperation.
Azerbaijan has created a new reality in the Southern Caucasus region which has to be taken into account. Armenia has to make a choice between regional cooperation and illegal and baseless territorial claims against its neighbors. The international community should also play its positive role in this regard and urge Armenia to fulfill its obligations which arise from Joint Statement of the Leaders of Azerbaijan, Russia and Armenia signed in November 10, 2020. This document actually ended the Second Karabakh War in 2020 and Armenia has taken on certain commitments under this document, which, unfortunately, have not been fully implemented.
Armenia has yet to fully withdraw its illegal armed formations from the territories of Azerbaijan. In a similar vein, Armenia artificially delays the restoration of transport links, including by rejecting to provide unimpeded access between mainland Azerbaijan and its Nakhchivan Autonomous Republic.
Contamination of liberated territories with mines laid by Armenia on a massive scale is the major impediment for the reconstruction efforts and return of IDPs. Sadly, after the signing of the trilateral statement in November 2020, 268 persons have become mine victims. 45 persons, including 35 civilians, were killed. Armenia continues indiscriminate planting of mines in the territories of Azerbaijan. In total, 2728 landmines, made in Armenia in 2021, have been found in sovereign territories of Azerbaijan.
With the end of almost 30 years-long armed conflict with Armenia, Azerbaijan has now embarked on elimination of its negative consequences. Enabling hundreds of thousands of IDPs to return to their homes in safety and dignity, and ensuring peaceful life in the post-conflict territories, are the absolute priority for the Government of Azerbaijan. The first group of families have recently returned to the Aghali village in the liberated Zangilan district of Azerbaijan, which was rebuilt based on a "smart village" concept.
Azerbaijan is also resolute to re-integrate its citizens of Armenian origin residing in post-conflict territories into its political, social and economic space, guaranteeing the same rights and freedoms with all the citizens of Azerbaijan. The Constitution of the Republic of Azerbaijan provides the solid legal framework in this regard.
Along with large-scale post-conflict recovery, reconstruction and reintegration works, Azerbaijan has also initiated the process of normalizing inter-State relations with Armenia. Despite devastating consequences and unhealed wounds of war and occupation, Azerbaijan offered Armenia peace based on mutual recognition and respect for each other's sovereignty and territorial integrity within their state borders, delimitation of borders and opening of regional communications. For the past two years Azerbaijan has been demonstrating strong political will to promote the peace agenda.