The Prime Minister Andrej Plenković announced that from September 5 this year, prices in Croatia should be expressed in kunas and euros, and this dual statement will extend to the whole of 2023.
Plenković pointed this out at a press conference in Banski dvori, where together with Deputy Prime Minister and Minister of Finance Zdravko Marić, and in the presence of Minister of Economy and Sustainable Development Tomislav Ćorić and CNB Governor Boris Vujčić, he presented the bill on the introduction of the euro as official currency in the Republic of Croatia.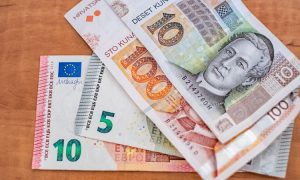 The bill was sent to public consultation today, and according to the presented plan, the final bill should be sent for a second reading to the Croatian Parliament in the second half of April.
Plenković pointed out that the main principles of the law are regulating the legal framework, replacing cash, supplying all entities with euros, conversion of loans and deposits, and a very important aspect of the law is consumer protection, especially in terms of protection against unjustified price increases.
In the context of the latter, Plenković pointed out that the plan is that from September 5 this year, prices will be highlighted doubly, in kunas and euros, so that the process of sensitizing citizens and the economy to the euro starts before the euro is introduced. date January 1, 2023.
The dual display of prices should be extended to the whole of next year, so that prices in 2023 should also be highlighted in both currencies. So, a total of 16 months, said Plenković, emphasizing that on this day next year, the only means of payment in Croatia should be the euro.
He pointed out that throughout 2023, citizens will not have to spend money on exchanging kuna kuna for euros, which they will be able to do in banks, the Croatian Post and Fina. Also, after the expiration of this period, ie indefinitely, citizens will be able to exchange kuna banknotes for euros at the CNB free of charge.