Musicology Barcaffé Sessions is a concert series, conceived as a special kind of musical enjoyment and concert experience. It is not a massive festival, but a musical enjoyment in smaller club concerts of up to 1000 people, where you can almost touch your favorite artist. With this approach, the accent returns to the music itself, instead of the show and the visual effects, and breaking the festival concept by which the concerts are grouped in several consecutive days, music lovers are able to enjoy the concerts throughout the year.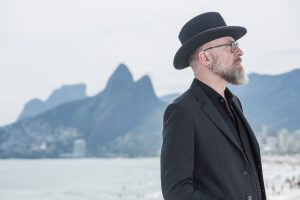 Musicology Barcaffe Sessions was held for the first time in Belgrade in 2017, and in 2018 the series also expanded to Ljubljana. Up to now, have great artists performed in the series, such as Jose James, The Brand New Heavies, Hindi Zahra, Gregory Porter, Meshell Ndegeocello, Robert Glasper, Angie Stone, Bokante and many others.
With the utmost assurance that music is connecting people, Musicology Barcaffe Sessions will also get its release this year in Zagreb, a town whose audience is already known for its exceptional musical tastes and brilliant responses to concerts of current artists that are not part of the mainstream. Musicology Barcaffe Sessions will receive editions in three cities and three countries, Zagreb, Belgrade and Ljubljana – Croatia, Slovenia and Serbia. In the first year, Zagreb will host 3 concerts from the Musicology Barcaffé Sessions series, and it is planned that the number of concerts will grow year after year.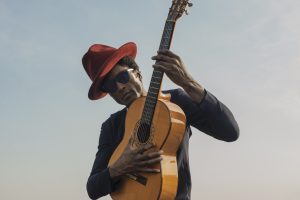 This year, the series will open an Italian jazz and soul singer, Mario Biondi, on October 6th in a fully refurbished club "Culture Factory" (Tvornica kulture). The audience will have the opportunity to enjoy many of Mario's hits such as "This is what you are", "Shine on", "Close to you", "Deep space" and many other songs from his album "Brasil".
The second concert of the series will take place on December 1st, at the same place in the Culture Factory, and this performance will be a special treat for the Zagreb audience. Nigerian singer and guitarist Keziah Jones arrives for the first time in the Croatian capital with his specific sound. Keziah is the creator of a new direction in music – bluefunk. Bluefunk is a blend of blues melodies and sharp funky rhythms, as well as elements of the Yoruba music. Keziah is also known for his style of guitar playing, which has an extrem rhythm and movement, and it sometimes reminds of a percussion or a bass technique used by bassists. Visitors will have a chance to hear his hits like "Rhythm is love", "Where's Life?" and "Million Miles from Home", as well as new songs from the album that is under preparation.
Musicology has also found a true partner, Barcaffé, who has the same goal – a close concept of enjoying the good time and the satisfaction we want to share with positive people. Musicology Barcaffé Sessions aims to encourage intimate music enjoyment and close contact with the performer. The concept of the series is simple – carefully selected jazz, funk, soul, r'n'b, or other genres, with emphasis on quality in every segment. Much attention is devoted to selecting concert space, sound, ventilation, and everything that is a condition of total indulgence and enjoyment of good music.