The Franco-Croatian Chamber of Commerce's main goal is to be the first and inexorable point for the information and support for French companies coming to Croatia and Croatian companies going to France. Croatia has a big potential which our members recognize.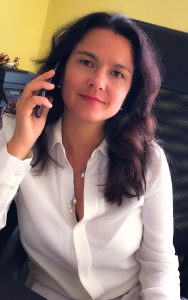 French companies feel welcomed in the Croatian market, says Višnja Ježić Sorić, President of the French Chamber of Commerce. She notes that the opportunities for cooperation were additionally improved when Croatia became an EU member. The Chamber itself is avidly supporting opportunities for the exchange of goods and services between the two counties, as well as all sorts of investments.
How many members do you currently have, and in which economic sectors in Croatia do French companies have the strongest presence?
The Franco-Croatian Chamber of Commerce and Industry currently counts 55 member companies, from very small to the biggest multinationals present in Croatia. The represented sectors are quite diverse. We have big companies from the transport, logistics and infrastructure sectors, and different services companies from IT, financial, facility management to business consultancy firms. Also, our members are from the automobile industry which is very pronounced in Croatia and of course, the agriculture and food industry. Last but not least, there are companies from global cosmetics industry, while the pharmaceutical sector also has its representatives in Croatia.
What are the key potentials identified by French investors in Croatia? How appealing is Croatia to French companies in terms of being an investment destination?
The French have always been interested in big infrastructure projects. The best example of this is the long-term concession of Zagreb airport, as well as the motorways in Istria and the Zagreb-Macelj motorway.
Our market is relatively secure, so the French investors are not reluctant to invest in major projects. We constantly see our members or other French companies bidding in a number of public tenders. Croatia is an interesting destination, even more since it joined the EU.
Furthermore, Croatia has a big potential in agriculture and food industry with vast agricultural land in the east. Our members have recognized this potential.
French investors are also interested in all opportunities that Croatia has to offer concerning the installation of manufacturing plants.
When talking about smaller or very small investors, like one-person companies, they too have found Croatia to be an interesting market for their development – in tourism, retail, catering and related services. For them, the quality of everyday life is also important, which is still quite high in Croatia.
What are your Chamber's key objectives in regard to participating in bolstering the business environment in the country?
Although we cannot directly influence the country's economic climate, the Chamber's primary task is to facilitate the activities of our members in Croatia as well as in France, as much as we can through possessing the knowledge of the market and the contacts we have.
It has been five years now since Croatia has become a full-fledged member of the European Union, which opened a new perspective in business relationships with other member countries.
We are constantly working towards a better recognition of the Chamber – in Croatia, in France, but also in the region, through the cooperation with business organizations, as well as through modelling ourselves after the similar associations in Croatia and France because we strongly believe that we can achieve a lot through a joint appearance and effort.
How would you rate the cooperation with the government and other stakeholders like business associations?
The Chamber has excellent relations and cooperation with various Business Clubs, Chambers and other professional associations in Croatia, as well as Croatian municipalities and counties. The central and local administrations are open to our suggestions and to meet with our member companies, in order to solve any issue.
I would also like to mention some of our most important partners in Croatia and in France: the Croatian Chamber of Economy, the French Embassy in Zagreb, the Croatian Embassy in Paris, the Agency for Investment and Competitiveness, the French Regional chambers of commerce and industry, Medef International (the most important Employer's Association in France), and Business France – the French agency for the international development of companies.
What kind of inquiries do you usually receive from companies that are considering entering the Croatian market? What does interest them most and how do you help them?
The inquiries vary, but mainly revolve around public tenders which are very frequent in various sectors like the distribution of consumer and capital goods, food industry and services, especially after Croatia's accession to the EU
Also, you have to know that Croatia is perceived in France as a country that has a huge number of tourists every year, tripling its population during the season. And accordingly there is a perception of a need to satisfy such large number of people, which makes their inquiries very diverse.
We provide different services to them with the view of supporting them in their attempts to succeed in the foreign market, by helping them to start and establish their businesses and to choose quality, supportive partners that will follow them in their everyday operations and through finding clients and promoting their products and services.
What are the experiences of the long-term French investors in Croatia? What are their suggestions for improving the business climate?
The feedback we receive from our member companies is quite positive for Croatia. There are always certain minor issues or problems with the administration, the legislation, and maybe with some deadlines, but speaking as a practicing lawyer, I can say that nothing is unsolvable! There is no country in the world where everything is perfect.
As in any kind of relationship, especially in business, the most important thing is good communication and good networking in order to benefit from the experiences of previously established companies. Another very important part of doing business in Croatia is to surround yourself with good legal and financial support.
What is the Chamber's reputation in the business community, and what are your further plans on promoting the Chamber's work?
We are a platform that facilitates the activities of our members primarily in the Croatian but also in the French market. The Chamber is an active association and maintaining a constant contact with its member companies, in order to update and adapt in terms of devising an offer for them that suits their needs, all for their benefit and their business success.
We are acquiring more and more experience, knowledge, contacts and members on a daily basis. The Chamber's main goal is to be the first and inexorable point for the information and support for French companies coming to Croatia and Croatian companies going to France.