Luxury Lifestyle Awards is a global award selecting, recognizing, celebrating and promoting the best luxury goods and services all over the world. Goal of this organization is to connect people with the best of luxury,  evaluating. More than 10 000 goods and services in 400 categories from 60 countries are analyzed and interviewed to reward only the best title " Best of Luxury ".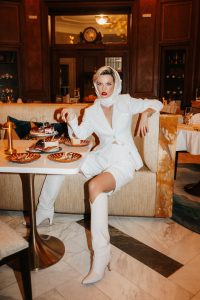 Fashion boutique house  Maleza with address in Zagreb, was rewarded title Best Luxury Niche Fashion Brand in Croatia and became first croatian fashion brand with this prestigious reward proving that fashion luxury in Croatia does exsist but has it's price. Even bigger recognition to this fashion brand is that this award was in 2016. given to Chanel. Winner previous years were Tiffany & Co, Zuma, hoteli Rixos and Ritz, Ferrari just to name few. Winners become part of world prestigious club and their names get to be published on world publications such as  Forbes, Vogue, Elle, Luxury society, Marie Claire and others.
Maleza is new boutique fashion brand that started it's adventure in time of global epidemic. Limited editions, luxury materials that are seeked out from different parts of the world, handwork items dedicated to woman and young women. Creative director Danijela Maleza Jovanovski for hers design says that is intended for all beautiful woman no matter of their age and size. Maleza creations are very luxurious but also very much feminime. Forgotten elegance and quality of fashion design that accentuates all woman's qualities and makes them feel confidently and sensual. Collection that brought Maleza this prestigious recognition was shoot in luxury estate in Istria, Meneghetti hotel in which majority prevailed light materials and white color.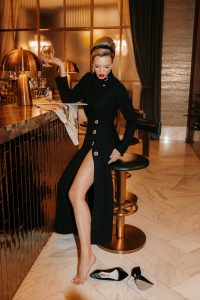 " I have to admit that secreatly I wished this recognition and of course I am quite surprised and proud that with all talented and highly ranking brand, I was choosen to get such prestigious recognition. What they liked the most is my enthusiasm and passion that I have for my work that I do and on the other side luxury of high fashion that I offer with all belonging elements like luxury packaging, materials that I hand pick and models that are meant for woman with style. That I won, I learned from around 1am when owner of my consulting agency Morana Petričević that takes care of me send me text. I can not describe you that feeling. " creative director of Maleza boutique fashion house Danijela Maleza Jovanovski told us.
You can find and buy models on line, via social media Instagram and Facebook or by mail info@maleza.hr