According to recent reports, by the end of 2022 revenues lost for online piracy will amount to $ 51.6 billion, and some experts are firmly convinced that this user behavior will never eradicate. What do professionals think closely about piracy issues and how they intend to protect intellectual property, we will find out on the NEM panel of "Anti-piracy Piracy in the Region" in Dubrovnik from 11 to 14 June.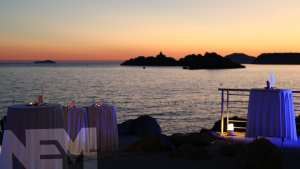 To the many questions about online piracy, such as what sanctions need to be introduced to the market and what we can learn from other countries, your opinions, answers and advice will be given by esteemed speakers on the panel called "The Piracy Fighting in the Region".
Marijana Vukašinović, Content Management Manager, Telekom Srbija, will be moderating a panel attended by Damir Hajduk, Director of the Agency for Electronic Media, Irena Battelino, Head of Content Acquisition and Media Marketing Services of Telekom Slovenije, Chris Anderson, Head of Film and Television, MUSO, and Mark Mulready, Vice President – Cybersecurity Services at Irdeto.
"This panel discussion is important to effectively combat online piracy, and operators must combine state-of-the-art proactive anti-piracy technologies and investigative services to identify and prosecute parties involved in large piracy networks," said Mulready who is responsible for global delivery and management of the Piracy Control and Anti-Counterfeiting Services package.
Statistics
As piracy appears in numbers, especially in our region, we are never in favor of it. Namely, Croatia is the fourth country for piracy in the world, not by quantity but by frequency – we take illegally more than other nations. In front of us are Latvia, Bulgaria and Lithuania, followed by Spain, Greece and Serbia.
The data was investigated by MUSO 2016, which provides anti-piracy solutions for the company, based on traffic research by 14,000 major pirate destinations, whose head of the film and television service and the non-panelist Chris Anderson. Anderson has revealed that visits to pirated web sites for television content have risen globally by 3.4 percent since 2016. With the recent proliferation of VoD subscription services, claims, many illegal content claims have fallen, but this is not the case here.
"Most of the visits are through online streaming sites (96.1 percent), with access to mobile devices (51.92 percent), which raise the ladder by becoming the most popular means of consuming illegal content, and by the end of 2017, television piracy based on the torrent has risen again, "says Anderson, pointing out that their intelligence, insights, and analyzes cover the entire market.
But laws are not "to be violated" by an example of Germany where only 1.71% of the Internet population uses pirated content. Namely, if you download a series or movie in Germany you can be fined 900 to 2000 € per movie or series.
When it comes to laws in Croatia, Internet operators illegally download content from the Internet have no authority to check because they have no access to content. This is only possible with a police order based on a court order.
Be a part of the media elite
If you want to take advantage of all the benefits that you do not provide and be part of an influential media world that is gathering for six years in Dubrovnik this year from 11 to 14 June, hurry up for your accreditation because the capacities are not met. Accommodation facilities are fully sold out. http://neweumarket.com/