We have an honest perception of Croatia as a partner. French companies are increasingly focusing on Croatia, hence, the French Embassy is vigorously promoting the opportunities Croatia offers to the French business, says Bertrand Le Tallec, Economic Advisor, French Embassy.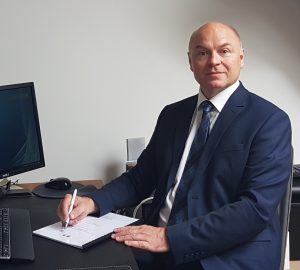 From the very beginning, France has been fully supportive of the Croatian membership in the EU. Notably, in the aftermath of the first European-Balkan Summit in Zagre, in 2000, under the French Presidency over the EU, the two countries forged their lasting friendship. Since then, France and Croatia have cooperated in many fields. In April this year, the two countries have signed a new bilateral Strategic Partnership Agreement for the period 2018-2021. One of the three main priorities they have set for the next five-year-period is to strengthen mutual economic relations including a stronger exchange of expertise in fields such as tourism, which is common to the both economies.
The growth of the bilateral trade since Croatia's accession to the EU in 2013 has been impressive with a 22% rise in the period ending in 2017. Its value has reached almost one billion euro. What is even more valuable is that the external trade (in goods and services, including tourism) between the two countries is well balanced which means that they are valuable for both countries.
There are 60 subsidiaries of French companies, employing nearly 6,500 employees all around the country. Both countries are working hard at different relevant levels to develop these economic links. In that respect, it is important to mention the efforts and accomplishments of the Franco-Croatian Chamber of Commerce and Industry. Furthermore, Croatia proves to be very attractive for French tourists – in 2017 alone, 554,000 French tourists visited Croatia.
"I'm very pleased to say that French investors have a great interest in Croatia", says Bertrand Le Tallec, Economic Advisor at the French Embassy in Croatia. "The new Zagreb airport, Decathlon, Lactalis, Schneider Electric, Total, Gefco and all of the 60 French companies employing more than 5,000 people in Croatia are the flagship of the French-Croatian economic and commercial cooperation".
French companies are increasingly focusing on Croatia. "The trend is really positive," says our interlocutor. "Hence, our Embassy has been promoting in France the opportunities that your country offers. Indeed, economic relations between our two countries have never been so close", notes Mr Le Tallec.
"These last two years have been very positive for our trade, not only for the French exports to Croatia, but also for the Croatian exports to France. And the number of tourists continues to increase with more than half a million French tourists last year", adds our interlocutor. He also underlines the importance of mutual respect and the valued partnership. "We have an honest perception of Croatia as a partner. Our cooperation extends in many fields: economy, culture and many others segments. Having so many diverse ways for exchanging experiences is a win-win partnership", Mr. Le Tallec concludes.