Our organization's vision is to create young leaders that will be the bearers of positive societal changes.
Our association operates on a voluntary basis and is financed exclusively through donations and sponsorships. All of our projects are largely financed by sponsors, which we often difficulty to find. The influence that we have on our society, especially young people, is priceless – Tanja Ninić, President of JCI Zagreb, believes.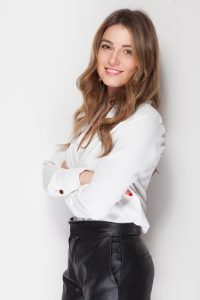 You are at the helm of the global Young Professionals and Leaders Network in Croatia. What are your main tasks and goals in Croatia?
The JCI members are young, intriguing citizens who act in 4 main segments – social projects, business projects, personal development projects and international action. Our members were J. F. Kennedy, Kofi Annan, Prince Albert of Monaco, Bill Clinton and many other influential and famous people. At the international, national and local levels, JCI operates on the "one year to lead" principle, meaning that each year, we change our management and the president in order to give proactive members the opportunity to lead the organization and further develop their leadership skills.
How many members do you have, how do you recruit them and what are your basic membership criteria?
Currently, we have 35 active members and 15 candidates for membership. Once a year, we organize the Open Day where interested candidates can apply for membership. Over the past two years, due to the large number of interested participants, we started to hold the Open Day mostly for the people we consider capable of creating added value for our organization, which we contact through LinkedIn, or who are referred by our our standing members, but we always appreciate all those people who are interested in joining us.
Given that the goal of the Junior Chamber International, Zagreb is that all members actively participate in our projects, we don't aim to go for quantity when it comes to our members, but but rather for quality.
Interested persons are given a candidate status for the period between 3 and 6 months, and if druing this time, they excell in their proactive attitude and the work they do on projects, they become full-fledged members of the JCI. Our goal is for our members to act and convey the JCI's long tradition and heritage.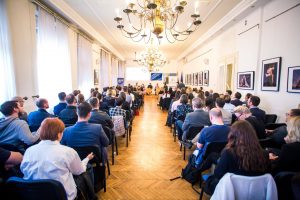 What plans and projects do you have in the pipeline?
In November this year, we plan to continue with the cycle of our business panel discussions called "Croatian Leaders" which we have successfully organized for two years now with the participation of the leading Croatian business people.
The last panel, titled "Failure as a Part of Success", was organized in April this year in the European House. In terms of personal development workshops, we will continue the series of lectures for our members only. In the first part of the year, professors Berta Šalaja and Mirjana Grbeša, from the Faculty of Political Science, gave a lecture on the growth of populism in Europe and the world and the impact of populism in the media. In the second part of the year, we intend to hold a lecture on financial literacy and to play hosts to people that we consider to be positive examples in the Croatian society. The goal of our association is to develop future young leaders in our society and to ensure that they have the required knowledge no matter what sector they operate in.
If we are talking about social projects, we are continuing to hold design thinking workshops in elementary schools under the auspices of the Designathon project. Design thinking is a modern approach to development and learning that through solving the given problem which facilitates the development of critical thinking and creativity. We will continue implementing the HappyFeet project that focuses on socializing and helping children from children's homes.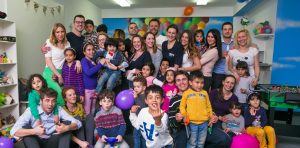 What kind of issues do young people in this part of the world have to deal with and what role does your organization play in resolving these issues?
The Millennials have a huge problem with finding their own identity. Young people today spend a long time searching for their personal purpose and fulfillment which they cannot find in their work place. JCI Zagreb enables young people to work on their personal development and to contribute to the development of the society in which they live. Our members have the opportunity to be a positive change in our society. We help socially vulnerable groups and children – through conferences and panels we encourage youth entrepreneurship,while through education and lecture we help develop critical thinking and we discuss economic and political issues that have a direct impact on us, as well as look for ways to we can contribute to solving them.
5. What is your message for young people, but also to those who make decisions about their lives in Croatia? What should they focus on and what direction should they take?
The biggest problem for young people in Croatia is that they complain too much, but they do not want to make changes themselves. Change starts with every one of us. We cannot wait for society to change, we must change it. My message to all young people would be to get out of your comfort zone – find the job you love and that you are passionate about, travel, get to know different cultures and people, listen to and respect other people's opinions, expand your own horizons, be socially active and bring about social change. The world depends on the so-called "little" man.