Traditionally, the French Embassy in Zagreb marked the National Day of the Republic of France. This year's celebration was marked by the French presidency of the Council of Ministers of the European Union, but also in the year marking the 30th anniversary of Croatia's international recognition and the establishment of our diplomatic relations. The host, Ambassador H.E. Gaël Veyssière, among other things, said that Croatia's January entry into the Eurozone, as well as into Schengen, will be excellent news for Croatia, but that it will also be good news for our Europe, which thus demonstrates its ability integration and their desire to share.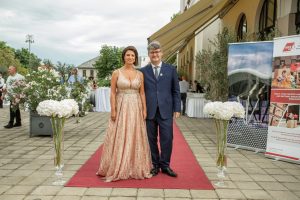 Among other things, the Ambassador recalled a rather unknown fact: the French National Day is celebrated on July 14 to celebrate a double heritage –  that of the French Revolution and its ideal of freedom embodied by the storming of the Bastille on July 14, 1789. But the law from 1880, establishing the National Day on July 14, actually refers to Federation Day, which, on July 14, 1790, marked a great moment of national unity and harmony. This effort was valuable at the time. It is the same today when Russia continues to wage war in Ukraine.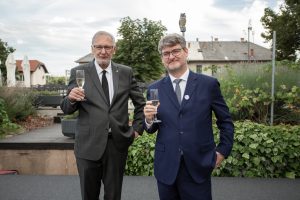 Deputy Prime Minister and Minister of Internal Affairs Davor Bozinović also addressed those present.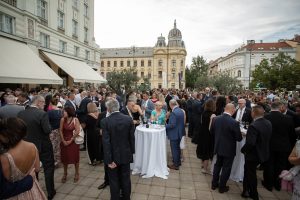 The reception at the Esplanade Hotel on July 14 was attended by about 600 guests, representatives of the diplomatic corps, public figures from the cultural, public and business life of Croatia. The guests were entertained by ballerina Irina Izambert, singer Nika Pastuovič, . DJ Stanko Bonža.