The day of the unification of West and East Germany following the fall of the Berlin Wall, which was the beginning of the unification of Europe, was officially marked at the Esplanade Hotel in Zagreb.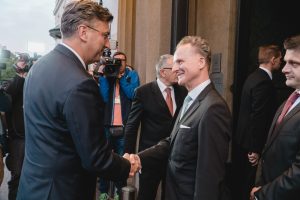 Ohoto: German Embassy/Josip Ninac
The reception was hosted by German Ambassador to Croatia, H.E. Robert Richard Klinke with the Croatian Prime Minister Andrej Planković, Zagreb Mayor Milan Bandić and many members of the diplomatic corps, business, cultural, political and public figures in attendance.