There are many bonds between Poland and Croatia, but one stands out for its importance. That is the Three Seas Initiative which is in the interest of the European Commission, other Member States and the United States and represents a joint success of Poland and Croatia.
 Andrzej Jasionowski, Ambassador of Poland to Croatia performs this duty since January 2018, but his knowledge of the region is in fact much longer and deeper, and it goes back to the early 2000s if we talk about his official duties in this part of the world, and even longer if we include his childhood in this.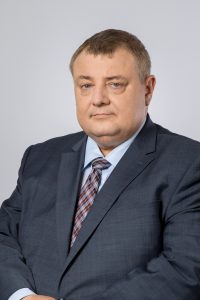 "I have been an Ambassador for two years, yet I know Croatia and, more broadly, the region and I have had a great deal of affection and fondness for it ever since the 1970s, when I spent my summer vacation on Korčula with my parents", says HE Andrzej Jasionowski. "I still remember the situation when Poland and Croatia functioned in a different reality, one which did not allow for such a development as we would have dreamed of."
1.How far has Croatia gone since the 2000s in its relations with both the EU and Poland as a member of the EU?
20 years in the life of a state and nation is not long, but from the perspective of an individual there has been a very clear and positive change in Croatia over the past 20 years. In 2009 – 10 years after Poland – Croatia joined NATO, then became a member of the European Union in 2013, where it has just taken over its first presidency. But Croatia has also developed economically, strengthening its position on the international arena. I know what great achievements these are, because Poland went down a similar road. However, Poland and Croatia are bound by more than just the membership in Euro-Atlantic organizations or common interests. What we also have in common is the similarity of Slavic languages, Catholic religion and, in many cases, similar fates of our nations, including the complexity of the most recent history. I am glad that one of the issues that connect us is in fact our awareness of preserving historical memory. Just as Croatia honours the victims of Vukovar, Poland also guards the memory of the victims fallen during World War II, whose outbreak was triggered by the German-Soviet Ribbentrop-Molotov Pact.
2.What issues dominate the cooperation of the two countries today?
Poland and Croatia have exceptionally friendly relations, with no sensitive or contentious issues between them. We work closely together on multiple levels, starting from the presidential level, through governments, local governments and economic exchange, to tourism. I want to draw your attention above all to the Three Seas Initiative, which we initiated together. It is worth emphasizing here that the Three Seas Initiative is an intra-EU project that does not stand, as it is sometimes misinterpreted, in opposition to the so-called old Union. Its goal is primarily to create infrastructure, energy and economic connections in our region. The initiative includes 12 countries, occupying 1/3 of the EU territory and inhabited by 112 million people. However, the success of the Three Seas Initiative is not only in our interest, but also in the interest of the European Commission, other Member States and the United States, which are strongly interested in this project. This is a joint success of Poland and Croatia. We also work closely in the field of security. As part of the NATO Enhanced Forward Presence mission in Poland, several dozen Croatian soldiers are stationed there guarding the eastern part of the North Atlantic Alliance. Polish and Croatian militaries also cooperated closely in Afghanistan.
3.What are Poland's expectations when it comes to Croatia's Presidency of the Council of the EU?
First of all, I congratulate Croatia on taking over the Presidency of the Council of the EU and wish lots of success in holding it. The priorities of the Croatian Presidency are largely in line with Polish expectations. I welcome the plans of the Croatian Presidency regarding the acceleration of the EU accession process of the Western Balkans countries and the maintaining of the EU's credibility in this region. Poland belongs to the group of Member States strongly supporting the EU enlargement policy. At the same time, I welcome the fact that Croatia mentions the Eastern Partnership among its priorities. Poland also agrees with the Croatian Presidency's emphasis on the fundamental role of cohesion policy and the convergence process in the EU. In this context, in relation to the negotiations on the Multiannual Financial Framework, Poland presents its current position regarding the preservation of an ambitious level of the EU budget and the adequate financing of agricultural and cohesion policy, which for Poland constitute equal priorities in MFF negotiations. I am glad that we can count on Croatian support in this area.
4.At one point, new EU Member States were very loud in articulating their positions about the future of the European community. To what extent have they been heard and where do you found common ground with Croatia's foreign policy goals?
Poland and Croatia share many common goals, especially in terms of EU policy. The Three Seas Initiative as mentioned earlier, the same view on the development of our region through cohesion funds or EU's agricultural policy. Together we will do our best to keep these issues high on the agenda in the negotiations of the Multiannual Financial Framework for the years 2021-2027. Security is also extremely important to us, which is also one of the priorities of the Croatian Presidency. Member States with much more seniority are accustomed to a high level of security, and they often forget potential external threats. Both Poles and Croats, as well as countries of the region of the Southeast Europe aspiring to EU membership, have had in their recent history many difficult moments, and therefore are particularly sensitive to these issues.
5.At the beginning of your term you said that you would like to enhance economic cooperation between Poland and Croatia and develop transport and energy ties, and that you will dedicate your ambassadorial mandate to this. What are the potentials and what are the challenges in fulfilling this plan?
I am glad that the Polish-Croatian trade exchange has been growing steadily for years and its balance is good for Poland. In 2018, its value amounted to over EUR 1.1 billion. There is no complete data for last year, but one can easily assume that it will be even bigger. The favourable trade balance for Poland is to some extent reflected in the expenses of Polish tourists who come to Croatia every year to spend their holidays on the Adriatic.From Poland's point of view, cooperation between countries under the Three Seas Initiative mentioned earlier is extremely important. Let us take, for example, the already emerging Via Carpathia route, connecting the Lithuanian shore of the Baltic Sea with Greece's Thessaloniki, whose branches will connect with Croatian roads. Such an international highway is the norm in Western Europe, but not yet in our region. We must make up for these lags resulting from the communist past of Central and Eastern Europe. Furthermore, there is also a lack of high-speed railway lines between Poland and Croatia, not only in terms of passenger transport, but also when it comes to freight transport, so that, for example, in the future we could connect the ports in Gdynia and Rijeka.
It is good that the construction of the LNG terminal on Krk island is moving forward and is already at an advanced stage. This is an important element of the North-South Gas Corridor, which aims to diversify energy sources in the region. The Croatian terminal has the support of the European Commission, which proves not only its importance for Croatia, but for Europe as well. The Polish LNG terminal in Świnoujście, which is part of this corridor, is a "success story" and can be an inspiration for Croatia. Thanks to it, Poland was able to become independent of gas supplies from only one source. This is the basis of energy security, which also has a positive economic aspect for us – LNG bought by Poland in recent years is 20-30% cheaper than gas from Russia. The terminal did not have a negative impact on the environment and the beaches in Świnoujście in the summer boast the same number of tourists as before its construction. Today we are already considering expanding the terminal. I believe that a similar scenario is also possible in Croatia.
6.Today, Croatia is facing an outflow of a large number of young people from the country, which is something that Poland already went through and faced. What is your advice to the Croatian Government and the people leaving elsewhere to the EU?
 This is a sign of globalization, similar processes occur not only in Croatia or Poland. In Poland, large emigration has been substituted to some extent by an influx of workers from the east, primarily Ukraine. Did you know that Poland is the EU's leading country in terms of issuing residence permits for non-EU citizens? In 2018, Poland issued 635,000 such permits, over 100,000 more than France and Italy combined! At present over 1.2 million Ukrainians live in Poland – they study, work and start families. Due to the influx of immigrants, Poland has been dynamically developing for years, whereas economic growth is one of the highest in the EU. This does not mean that Poland accepts all economic migrants without exception. Intelligent migration management is important, taking into consideration security issues first and foremost. Of course, the influx of immigrants is not the only reason for development. Reforms introduced in recent years, such as pro-family policy, incentives for entrepreneurs, wage growth, and the fight against tax fraud are also important. It is thanks to the effective fight against VAT fraud that the Polish budget has raised money to finance the 500+ program, which is a benefit of about 125 EUR per month paid for every child under the age of 18. All this combined brings results, such as, for example, the fact that in 2018 emigration rate from Poland to other Western Europe countries fell for the first time in many years.
7.Polish tourists like coming to Croatia. How often do Croatian tourists visit Poland, and what would you recommend them to visit?
In recent years, over one million tourists from Poland visit Croatia every year. For residents of southern Poland, the distance to Croatia is almost the same as to the Polish Baltic coast. But Poles from all over the country come to Croatia. So I understand why many Croats decide to spend their holidays in their country considering that they have a beautiful sea and a pleasant climate at home. However, I would like more Croats to come to Poland, a country with so many things to do and see. My good acquaintance from Zagreb visited Poland twice – the first time back in the 1980s and the second time last year. He was amazed at how much Poland had changed for the better during that time. I have the impression that many Croats are not aware of this change. New, good roads and highways, renewed, vibrant cities and nature – that is Poland today… Croatia is a tough competitor in the latter area, but let's give it a try: sandy beaches of the Baltic Sea, almost 3,000 picturesque lakes in Masuria, Tatra Mountais for winter sports' enthusiasts and hiking in the mountains, and even a real desert. Add to this the richness of Polish cuisine, but also the prices, which are much more attractive than in Croatia. So if someone wants to visit another part of Europe, I encourage them to go to Poland. I would like to remind of everyday flight connections between Zagreb and Warsaw, low-cost airline connections, e.g. from Zadar to Krakow or low-cost direct bus connections. Or you can always simply get in a car and be in Poland after a few hours' drive along the highway.