At the Assembly of Gorenje Shareholders, held at the beginning of the week, a six-member administration was appointed, in which the old members of Drago Bahun and Žiga Debeljak will be sitting next to the former man of Franjo Bobinac, and Stanka Pejanovic, Tomas Korošec and Saša Marković will join them.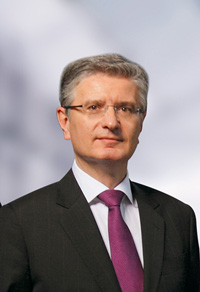 Chinese Hisense could start effectively managing Gorenje from September or October this year, said Franjo Bobinac, chairman of the Slovenian home appliance manufacturer.
Hisense formally holds 33 percent of Gorenje shares, and has actually acquired around 60 percent of its shares.